Love is in the air in the DCU, and here are eight stories for Valentine's Day that focus on the spacefarers, aliens, and those who love them.
The first story is a tale of romantic betrayal on Apokolips, as Granny Goodness and Darkseid deliver a harsh lesson on love.
Next up is Kilowog, drill instructor and hero of the Green Lantern Corps, who is forced to evaluate how his tragic past has led him to create a wall around his emotions that's preventing him from finding love.
A quirky Bizarro adventure follows, in which finding love has led to him having the best – and worst – day of his life, and then there's a Hawkwoman tale where she faces Valentine's Day alone… or does she?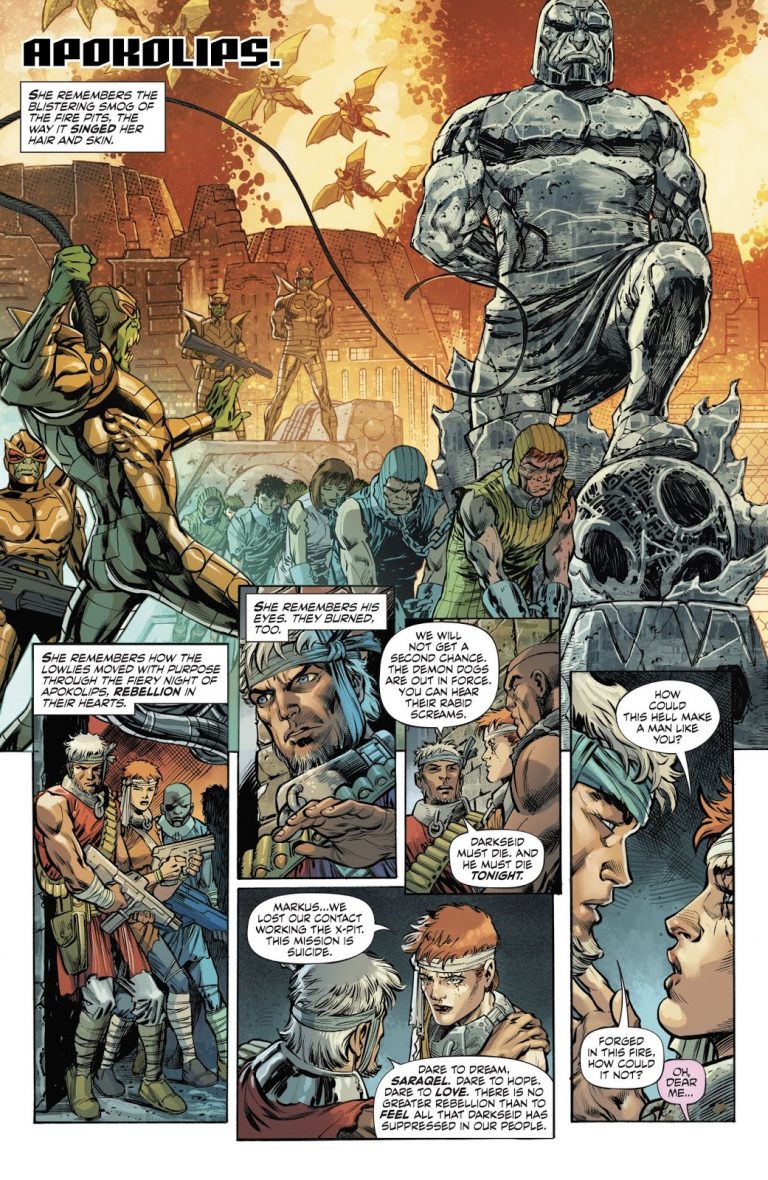 Space Cabbie's latest adventure features the intergalactic taxi driver falling in love with his cab like never before.
Meanwhile, the mysterious new Teen Titan called Crush – (possibly) the daughter of the main man himself, Lobo – struggles to find acceptance and happiness.
Rounding out this Valentine's day special, Lois Lane does what she does best as she crafts a special op-ed piece for Clark Kent, and there's a blast from the past with a classic Adam Strange adventure as he travels to alien worlds once again to reunite with his beloved Alanna…
…the promise of Lois falling in love with Darkseid on the cover isn't actually a story…
With a cover that's a throwback to the classic romantic comics of years gone by, it's easy to see that there's a playful side to this DC holiday special. Unfortunately, the promise of Lois falling in love with Darkseid on the cover (as a jealous Superman seethes while skulking away) isn't actually a story in Mysteries Of Love In Space #1. It's a damn shame too, because it could have been hilarious. It might also have justified the over-inflated cover price, which is almost as big a turn-off as getting seven new short stories of variable quality and an old reprint.
To be fair, the stories here that are good are pretty solid. The Bizarro tale is bitter-sweet and, even with its simple plot and obvious resolution, it's strangely touching and good to see the big goof get a little love from the creators; the Lois Lane story is predictably heartfelt, and another example of why she – and the readers – have loved Superman for so long.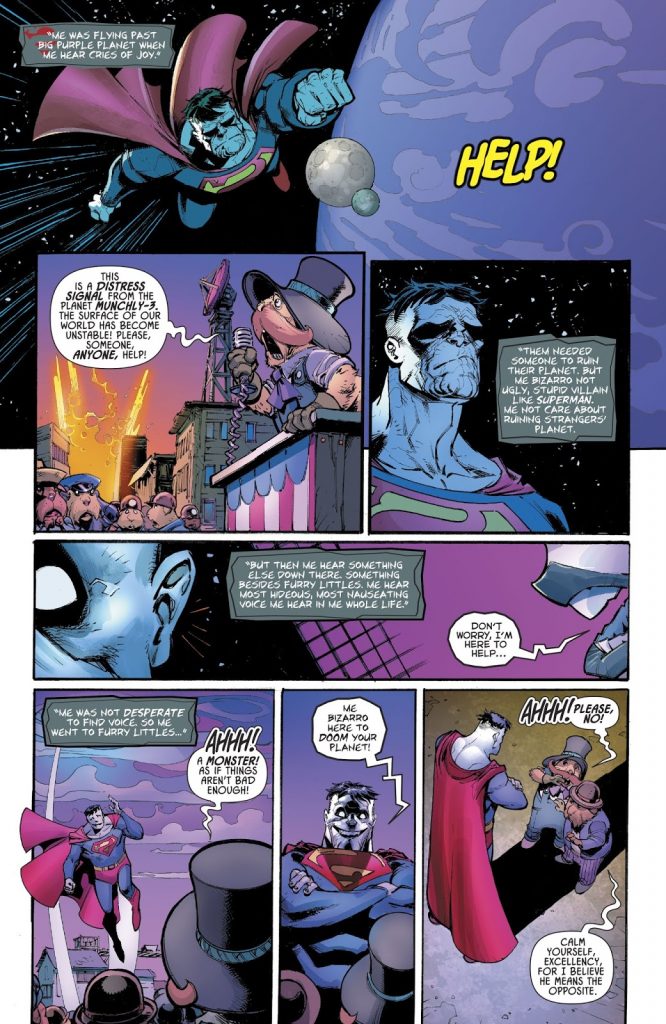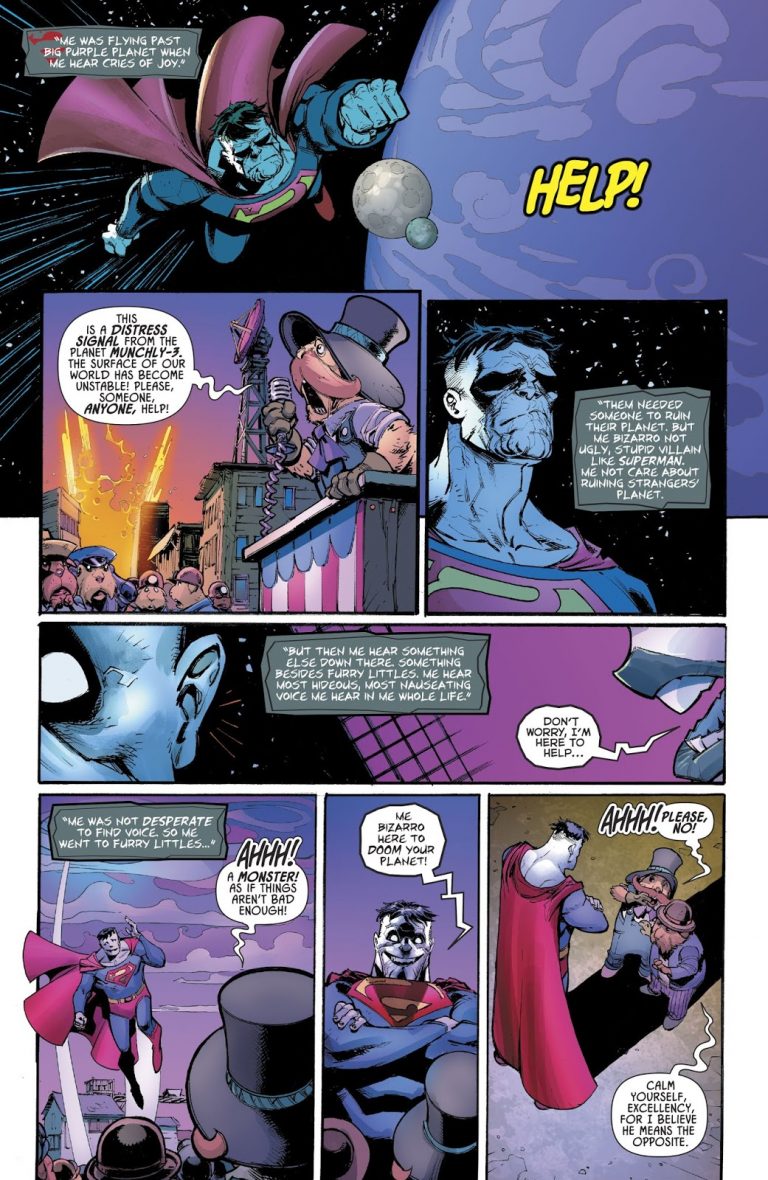 Others that worked are the Crush story, Kilowog's tale and the one featuring Space Cabbie – although all have their drawbacks. Crush and Kilowog both feature sympathetic characters and are given some depth, but the plotting on both feels unfocused. It's not easy to tell a properly fleshed-out story within such a limited number of pages, but even then there's a lack of energy to them. And while it's always fun seeing Space Cabbie, the bonding he did with his cab through it's new AI system deserved to be explored a whole lot more… plus, the less said about the "villain" who appears to ride a giant phallus, the better.
Sadly, the Apokolips and Hawkwoman tales are a bit of a disappointment.
Sadly, the Apokolips and Hawkwoman tales are a bit of a disappointment. The former seems to serve little purpose, and does little justice to Kirby's Fourth World mythology, while it's a shame to see a complex character like Hawkwoman utilized so poorly in the latter and with such a weak story to boot. As for the reprint, it may be a classic but it hasn't aged well and there are far better ones in DC's archives that could have been chosen instead.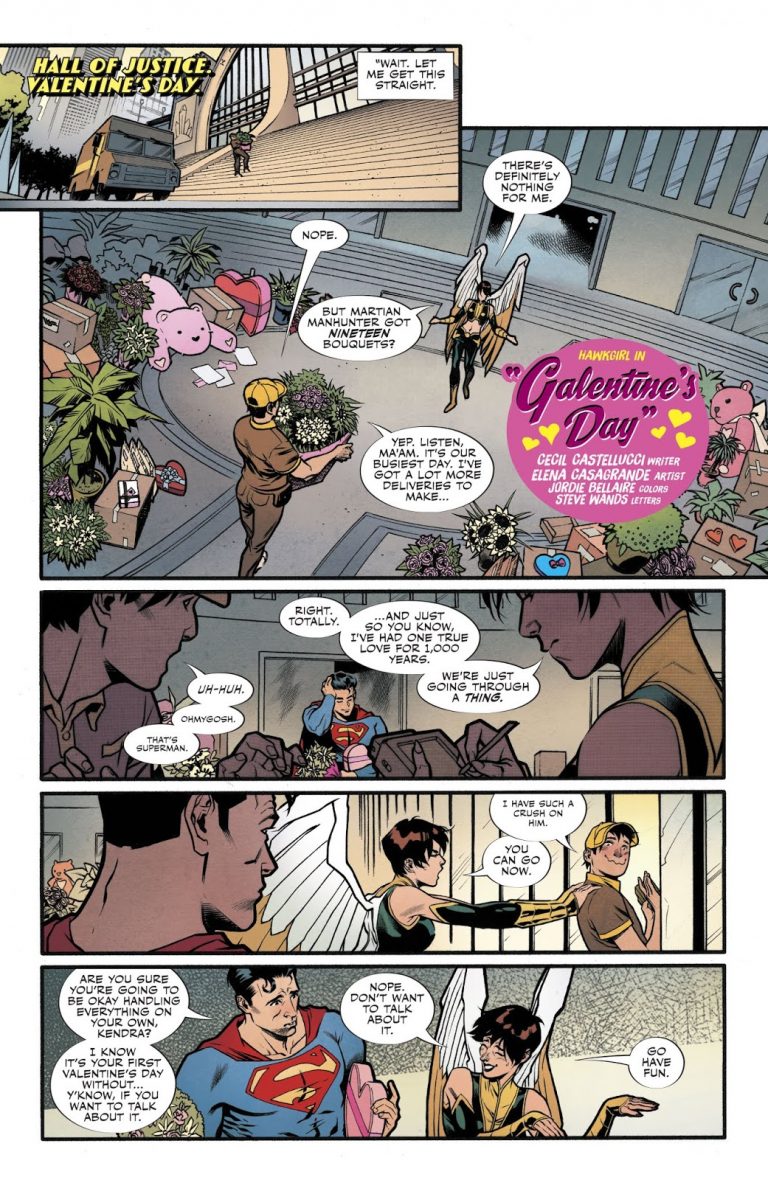 To DC's credit, at least the predictable theme of love is circumvented neatly several times here. These aren't necessarily romantic in nature, with some of the stories focusing on the love found in friendship, and others dwelling on the more melancholy aspect of the hurt and betrayal of lost love.
Like other anthology specials, Mysteries Of Love In Space #1 is a mixed bag. While it's true that there's something for everybody here, that isn't to say that everybody will enjoy every story and many readers will notice a few duds. The talent behind these tales and the varied mix of characters are both highlights, but it's a hit-and-miss collection that's hard to justify the cost.
The Review
Mysteries of Love in Space #1
A mixed bag in terms of quality, with a few highlights.