For those who have no clue what MX stands for, let me explain. Motocross is a form of off-road motorcycle racing held on enclosed off-road circuits. MX is a huge sport with a lot of support around the globe. Milestone's MXGP Pro does well in presenting itself and it feels surprisingly good.
As a first timer to MXGP Pro, I did my research and found that all of the previous MX games by Milestone have been found wanting and have had a lot of community backlash towards quality and the "Real Physics" system, which was found to be not so real by real-life racers. Having said that, Milestone has taken all the community feedback to create something that is of more quality by working with Antonio Cairoli, nine times MXGP world champion. The team has been able to create what they call the new Pro Physics system.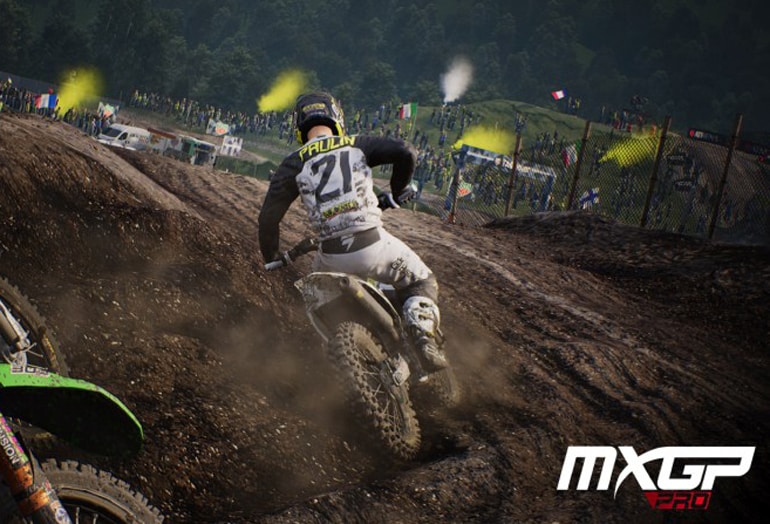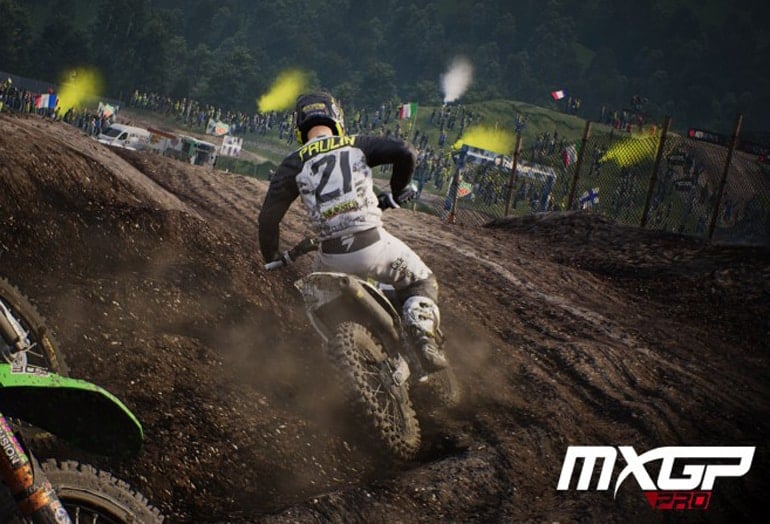 As previously stated, I had never played an MX game before so I was absolutely terrible during my first two hours of play through. The tutorial itself took me a good hour to get through but, once I had figured out the basics, I was well on my way to honing my riding skills and mastering the techniques, such as whips and how to perfectly hit the ruts when cornering.
The tutorial itself took me a good hour to get through…
As the player, you have many game modes to choose from and the option to create your own rider and climb the ranks in Career Mode. Practice your skills by jumping into the compound area, which is a big semi-open space whereby the rider may train through different terrain conditions. Or you could test the skills you have acquired by facing 30 different challenges in a dedicated game mode which teaches you the best motocross techniques step by step.
The new Pro Physics system feels good when cornering, and the different terrains and weather conditions most certainly affect the way the player takes on a race. It feels very realistic, however, in the same breathe the jumps and whips feel less so. The overall gameplay is decent and not too bad but I wouldn't say it is a realistic MX racing simulation game, nor would I say it has an arcade style feel to it as I believe MXGP Pro is somewhere in the middle.
…I wouldn't say it is a realistic MX racing simulation game…
Customisation plays a big role in the game and there is a lot to choose from, such as rider gear to sponsored parts and accessories for your perfect bike. The various game modes are sure to keep a true MX GP fan playing for many hours on end. The multiplayer lobby presents itself well and is easy to understand. Surprisingly, I played a few matches and found no issues (such as lag) whatsoever.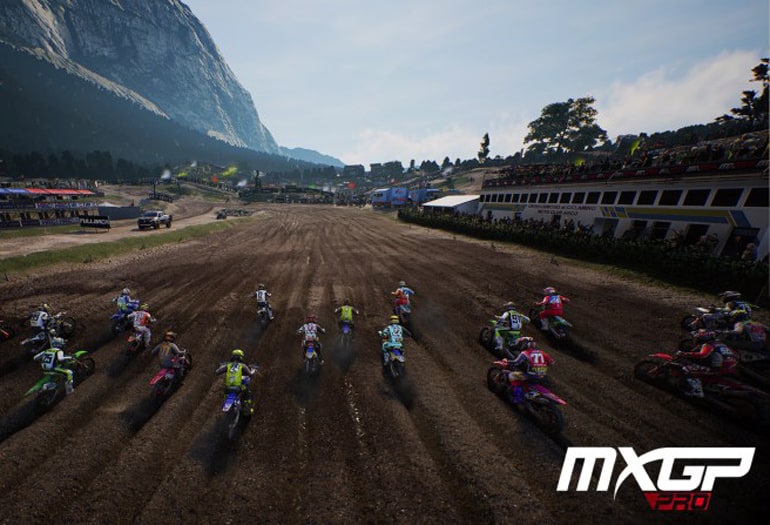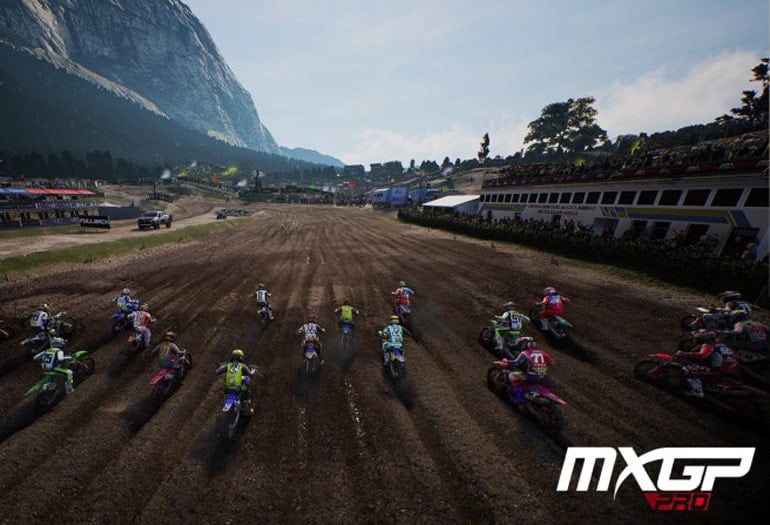 MXGP Pro was built through the use of Unreal Engine, and it shows as the game has improved a lot from its previous release, MX GP3. A lot of detail has gone into the game, textures look good and all the colours are bright, making logos stand out. When loading, the rendering of certain shades and textures does take a few seconds to work but I was not fazed by this at all.
…I would experience heavy frame rate drops through certain races.
The largest issue, which by far outweighs all the small issues, was that when I finally improved at the game and started getting faster I would experience heavy frame rate drops through certain races. One thing all racing games need to make sure they always have is a steady frame rate as it completely hinders the experience of speeding and taking fast corners. At random moments during a race or just before starting a race all the sound would literally stop working for a few seconds and then come back all of a sudden.
Also, a lack of background tracks made the game feel stale when going through the menu. These small issues, tied up with the big framerate drops, truly bring MXGP Pro down from what could have been a great game to what it is now, which is simply a good attempt. Unfortunately, it's nothing special.