Lately, I've been very fortunate to review games like F1 2019, MotoGP 2019 and WRC 7. They are all really excellent racing sims that the developers have somehow made even better-er. Not only are the 1 and 0's that make up those games akin to voodoo, but they are beautiful and really true to life too. They also have a pedigree. Most of racers are on their 7th or 8th release. In fact, WRC goes all the way back to Colin Mcrae Rally. MXGP 2019, however, does not. So when I got asked to review it, you can imagine my apprehension.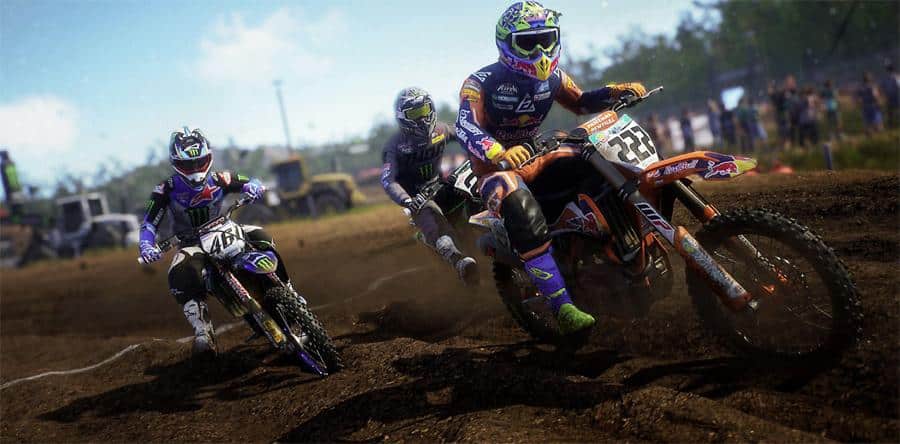 Developer Milestone Studios' first release was officially sanctioned by FIM, the governing body responsible for MXGP as a global sport, in 2014. That's not that long ago, unless you are a Millennial, then it was like forever ago. It also proved that FIM doesn't take itself as seriously as FOM (Formula One Management) or the FIA, because that first release was not great. At all. Two more releases followed and, sadly, they were just basic arcade games. You couldn't race against any of the actual MXGP riders, the sponsors weren't real and the gameplay was pretty low-rent.
So here we are on the 4th release, and Milestone has gone with the trend of naming the release according to the year it represents. Although this makes perfect sense, I couldn't shake the feeling that this game was suffering from middle child syndrome. If F1 2019 is the firstborn, with all the privilege that brings, and MotoGP is the 3rd golden child, with all the privilege that brings, that leaves poor MXGP in the middle, overlooked and neglected.
Being the middle child myself, I decided I was going to give this game every chance I could. Of course, after loading it up for the first time, I realised that could prove to be very difficult.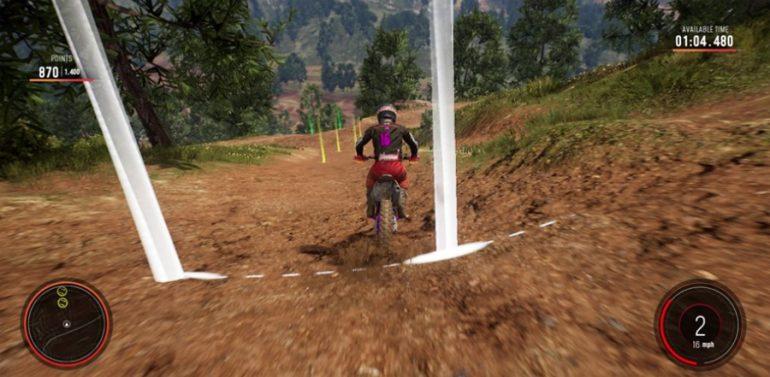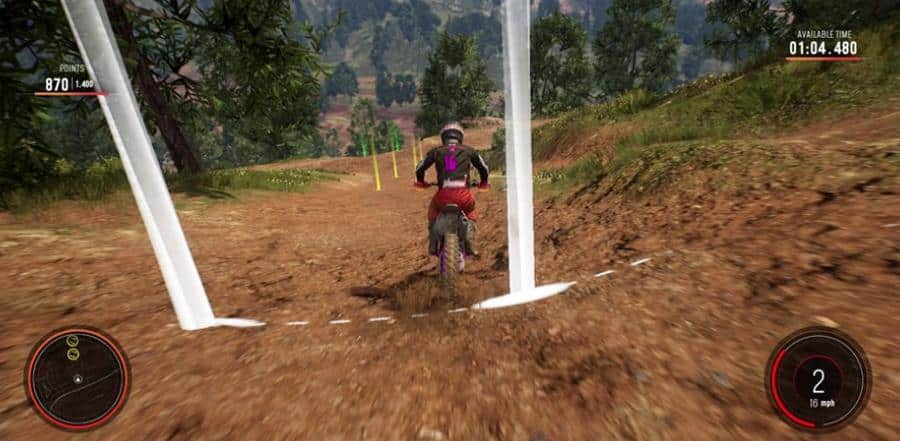 It looks.. well… a little 2014 still.
Nothing in MXGP 2019 looks particularly realistic, even the engine noise sounds a little synthesized.
I spoke to my brother about this. He races MX. Not professionally, but he is pretty into it. He sent me a clip of a modern MXGP event and that's actually what these bikes sound like. They are four-stroke engines which have a lower, less frantic sound than the two-stroke engines of the good old days when I used to ride. I was expecting the sound of an angry hornet's nest but got a rather sedate and civilised cattle auction in baritone.
I quickly reminded myself that this is actually a racing sim and though a pretty face would be nice, I need to fall in love with its mind.
The setup options are very limited. You basically have gear ratios, wheelbase, throttle response and braking, which seems little, but that's really all you have in motocross. There are no tyre choices, aero setup, suspension configurations, nothing like that. It's point and squirt type of racing. The good news is that any changes to those few parameters make a massive difference.
Then there was the surprise that MXGP 2019 now follows the official 2019 season, with all the official tracks and all the official riders. This is a first and, I'll be honest, I had no idea how many different countries this championship visited.
There is a degree of rider customisation and you get to decide whether you want to be a sponsored individual or the member of a team, and that decision has an impact on what bikes and gear you have to access to. Being a member of a team has big benefits initially, but being an individual allows you to build yourself as a brand and this has big benefits later on. It's really cool stuff.
Again, this is just the first of many "firsts" for this franchise.
You can now also design your own tracks in the Track Editor. This means the game has literally endless replay possibility. You can share the games on your lobby with friends, or make them available to the community as a whole. This is another fantastic addition to the game.
Playground is a glorified training area that allows you the chance to practice your riding skills. It's not a first in the franchise, although, in 2019, it has been heavily reworked and is actually as good as anything in Forza Horizon (which is pretty high praise, in my opinion). If you spend enough time in Playground mode, you will get access to this games coup grace, Waypoint Mode. This is essentially an Enduro option where you can set waypoints throughout one of the environments in the world and challenge friends to try to beat your time, or you can again access challenges set by other members of the community.
The online experience is silky smooth and, I must say, it took a bit of digging into. However, this game is actually very good once you get used to how mud and dirt affect your ability to use a controller to make your way around a track. I really began to feel like I was an active player in the drama that is the 2019 season of the MXGP.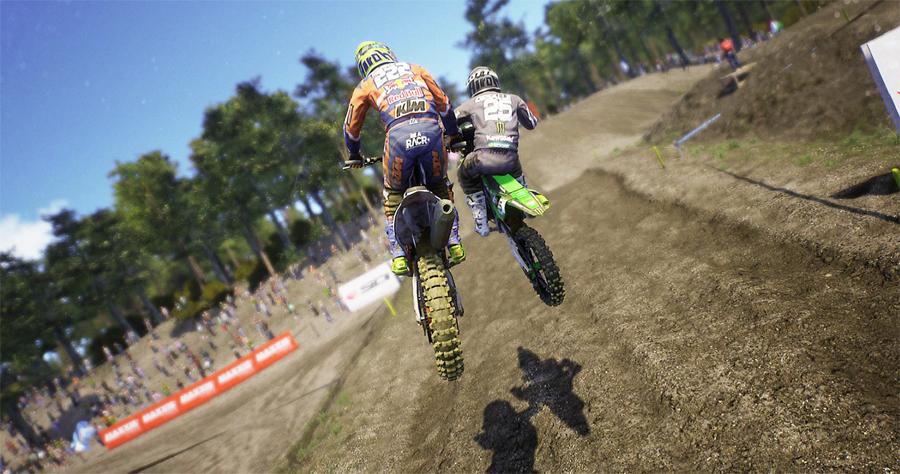 I can see myself revisiting MXGP 2019 over and over again. Considering the price, I'd say this game is a great buy.
The Review
MXGP 2019
MXGP 2019 is a game I initially struggled to like. However, after spending some time with it and getting used to its mechanics, I began to realise just how good it actually is.
PROS
Great fun once you get the hang of the mechanics
Multiplayer modes
Review Breakdown
Storyline

0%

Gameplay

0%

Graphics

0%

Replay Value

0%

Sound and Music

0%