Some movie characters can never be recast.
Casting the perfect actor for a role can sometimes be truly an art. In cinema history, we've had our fair share of planets aligning to get a truly magnificent performance by an actor that, quite simply, was born to play a role.
Movie characters, by definition, could be played by any actor – but that doesn't mean that they should be. There are some characters that, if played by any other actor, would lose their magic. We've seen that happen before, especially now that we live in a time of endless remakes and reboots.
In this list, we'll be taking a look at ten of those actors who've become inseparable from the movie characters they portray on the big screen.
10
Mark Hamill (Luke Skywalker)
The name "Skywalker" has become synonymous with the Star Wars franchise, and with good reason. Luke Skywalker is one of those movie characters that simply embodies the film's narrative to a T: an unlikely hero that leaves his life as a farmer behind and becomes one of the galaxy's biggest icons.
It would be hard to imagine anyone but Mark Hamill nailing the role as well as he did. The actor fills Luke's character with an undeniable charm and sense of wonder, letting audiences everywhere feel connected to Luke. Perhaps that's why it was so devastating to see him as a disillusioned old man in The Last Jedi: because we've come to love Luke's character – and that's all thanks to how lovable Mark Hamill really is.
The Matrix's Chosen One was the epitome of cool in the early 2000s. A hero for a new generation of nihilists and black leather enthusiasts, Neo's cool persona and devilishly handsome style could only be pulled off by someone like Keanu Reeves, who has become somewhat of an internet deity these days.
Surprisingly, Reeves wasn't necessarily The Wachowski's first choice to play Neo. Think about it: we almost lived in a timeline where the Fresh Prince was going to fight the machines in the Matrix. That's right: Will Smith turned down his chance to be Neo to star in the ill-fated Wild Wild West. That's just a glitch in the Matrix if we've ever seen one.
8.
Kathy Bates (Annie Wilkes)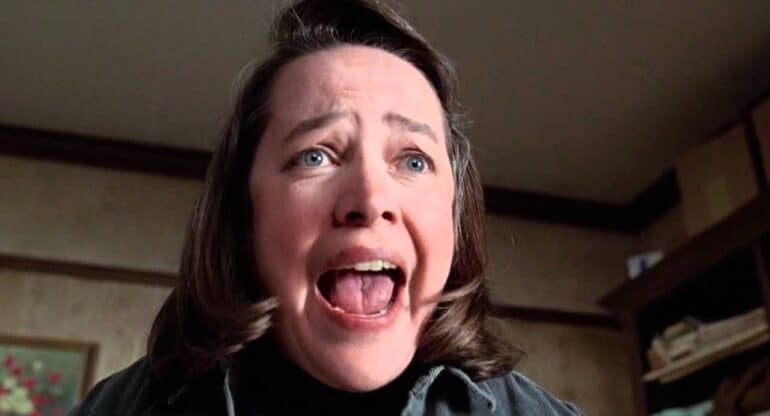 There's just no other way around it: Kathy Bates killed it as the obsessive Annie Wilkes in Stephen King's Misery film adaptation. Her terrific portrayal earned her an Oscar, and King's continued admiration.
Now that Stephen King's remakes are in vogue, it would be almost unthinkable to think of any other actress that could pull off the malice that this movie character exudes with such ease as Kathy Bates did. If we do end up getting a new version of Misery, let's just hope that whoever ends up getting the role of Wilkes knows just how difficult her task will be.
7.
Robert Englund (Freddy Krueger)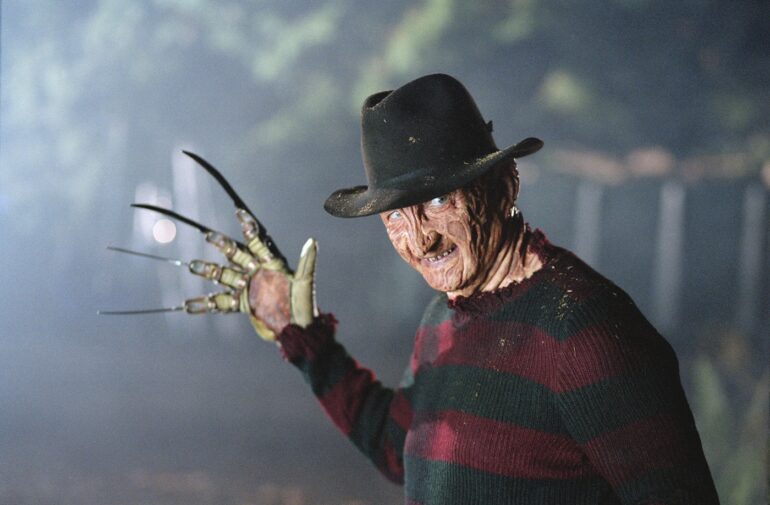 Speaking of horror, one of the most iconic movie characters of the genre is, without a doubt, Freddy Krueger. This oniric serial killer has been haunting the nightmares of multiple generations since the first A Nightmare on Elm Street film was released in 1984.
Played by Robert Englund, the veteran actor added a lot of his own style to the Freddy character. Ironically, he isn't the first actor to play the vile killer in the 1984 film: that honour goes to special effects expert Charles Belardinelli, who was the only one how to use Freddy's characteristic bladed glove. Jackie Earle Haley did his best to play Freddy in the 2010 reboot, but it just wasn't the same film without Englund.
6.
Sigourney Weaver (Ellen Ripley)
The heroine of the first four Alien films, Ellen Ripley is pretty much the perfect female lead. Strong, courageous, and an all-around badass, Ripley has faced the xenomorphs and lived more times than anyone could. While the franchise has tried to find a successor to Ripley in the recent Alien sequels, there's no one that can play the character as well as Sigourney Weaver does.
Weaver played the character in the first four Alien movies, and her likeness was used in the videogame Alien: Isolation. There hasn't been any news of a possible Alien remake, but we're sure that, whoever ends up getting the main role, definitely won't try to replicate the success of a movie character like Ellen Ripley.
5.
Harrison Ford (Indiana Jones)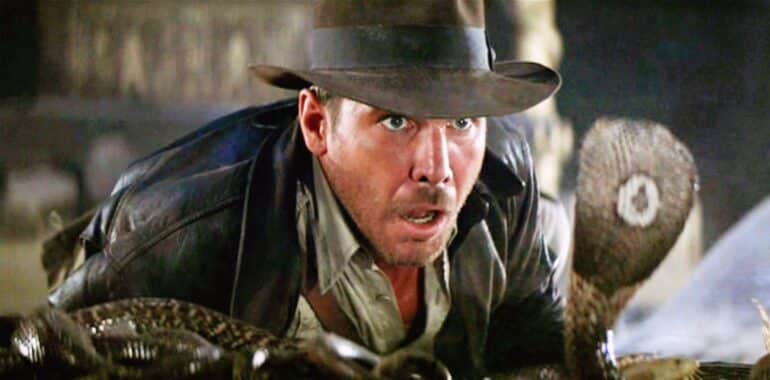 Harrison Ford's charisma is truly something that can be found just once in every generation. His nonchalant nature and natural coolness gave life to the Indiana Jones character: a womanizing adventurer that never loses his composure, even when he does.
Fans winced at the possibility of having Shia LaBeouf becoming Indy's successor thanks to the Kingdom of the Crystal Skull. That just goes to show that, when it comes to iconic movie characters, fans rarely accept any substitutes.
4.
Arnold Schwarzenegger (T-800)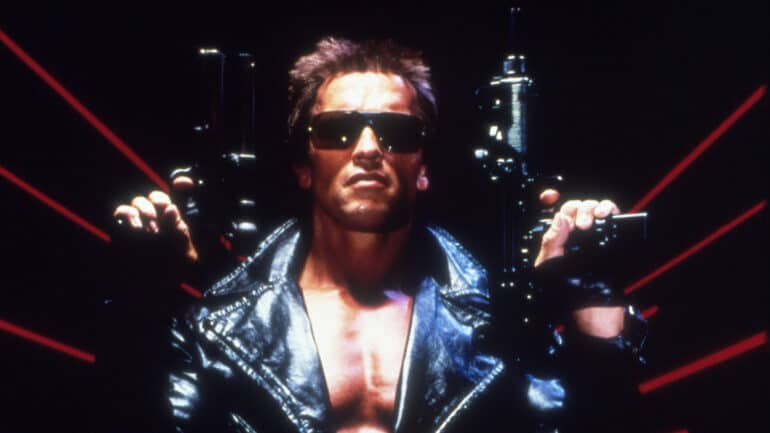 A stone-cold killing machine, the T-800, and his relentless pursuit of Sarah Connor and his son, John Connor, gave us two of the greatest action flicks of all time. The role of the Terminator has been portrayed by many characters over the years, but it's impossible to beat the iconic look of the original T-800, played by Arnold Schwarzenegger.
The Austrian actor has returned in some capacity in every film in the franchise: a testament to his popularity among fans.
3.
Robert Downey Jr. (Tony Stark/Iron Man)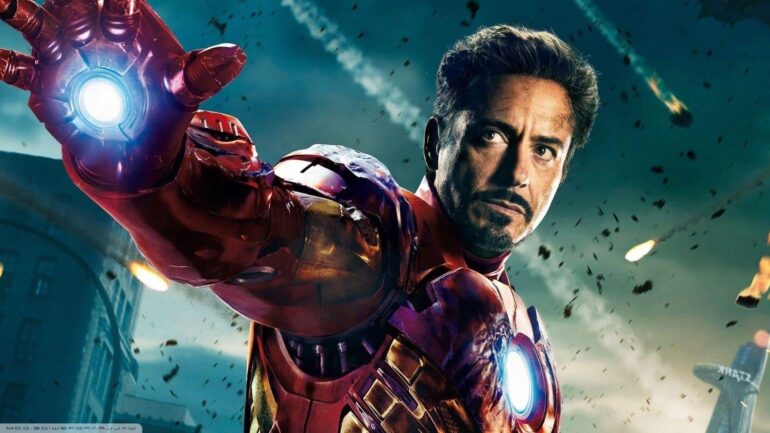 Robert Downey Jr.'s departure from the MCU marked an even deeper before and after for the Franchise than Thanos ever could. When Downey first played Tony Stark way back in 2008, no one could have predicted how successful the MCU would become. And most of that is thanks to Downey.
Even his characteristic comedic timing is emulated everywhere in the MCU. Now that he's gone from the franchise, it's hard to tell if Disney would be so brave as to cast another actor for a Tony Stark replacement.
2.
Ryan Reynolds (Wade Wilson/Deadpool)
One of the more recent entries in our list deserves a special mention, as this character wouldn't even have gotten a film if it wasn't for the passion of Ryan Reynolds. Reynolds first played a version of Deadpool in the 2009 film X-Men Origins: Wolverine. Fans weren't pleased with this Deadpool, and Reynolds wasn't either.
Then, in 2016, thanks to Reynold's distribution of a Deadpool teaser, fans finally got the Deadpool movie they were hoping to see. Reynolds gives it all he's got to make Wade Wilson as likeable as an unscrupulous mercenary can be.
1.
J. K. Simmons (J. Jonah Jameson)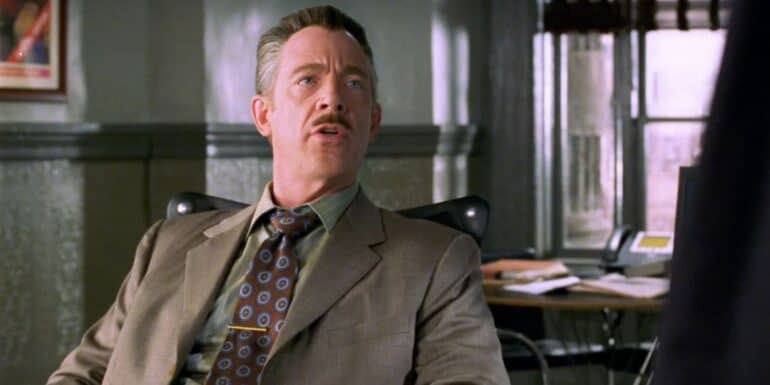 One of the most iconic Marvel movie characters isn't precisely part of the MCU. Making his big-screen debut in 2002's Spider-Man, J. Jonah Jameson, Peter Parker's boss, acts and looks like he's been brought to life from the comics. The casting of J. K. Simmons was so on point, that he was recast as the MCU's version of the character for 2017's Spider-Man: Homecoming.
Not even the forgettable Amazing Spider-Man duology dared to recast the character, opting for erasing him completely instead. We'll see J. K. Simmons again as J. Jonah Jameson in the upcoming Spider-Man: No Way Home.
Which other movie characters should never be recast?