What do you get when you cross The Walking Dead and Westworld? Maybe something like Hulu's Mother/Android.
The sci-fi thriller directed by Mattson Tomlin (Project Power, The Batman) stars Chloë Grace Moretz (Kick‑Ass, Carrie, Let Me In) and Algee Smith (The New Edition Story, Detroit, Euphoria). And based on the trailer alone, this might make for interesting television.
At first, it seems like Mother/Android might just be your typical apocalyptic thriller, but as the trailer progresses we can see that there's a twist to the usual formulae. Yes, there are killer androids out to wipe out humans. Yes, it has a lot of the beats of the usual survival story.
But zombie robots? Come on, that's genius!
Also, it's nice to see that this story doesn't involve scientists or action heroes. It's just about a family trying to survive the chaos and protect their unborn child. Not fix or save the world.
Matt Reeves, Adam Kassan, Rafi Crohn, Bill Block, and Charles Miller produce the sci-fi thriller.
Chloë Grace Moretz seems to take on interesting roles. Mother/Android is no different. The 24-year-old certainly has the acting chops to carry a story through. Let Me In is probably one of the best vampire films ever made. Let's hope she brings the magic here.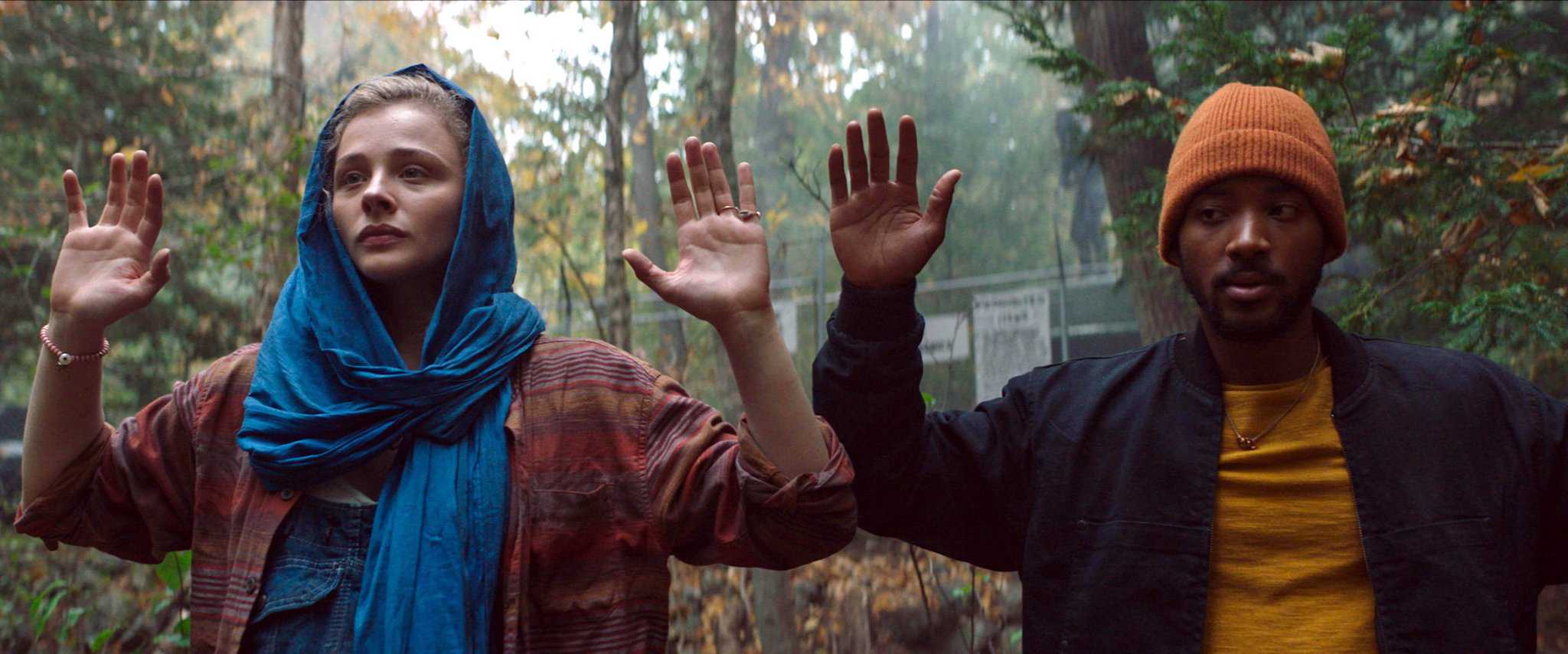 A young woman and her boyfriend go on a treacherous journey of escape as their country is caught in an unexpected war with artificial intelligence. Days away from the arrival of their first child, they must cross a stronghold of the android uprising, in hopes of reaching safety before giving birth.
Mother/Android starts streaming on December 17 on Hulu.