Marvel movies are known for their blend of action and comedy. The characters often throw quick quips, use sarcasm and clever wordplay to bring on the laughs. But no MCU movie should have an inappropriate joke like this one.
Avengers: Age of Ultron was peak Joss Whedon activity turned up to the max. From the press run to the "jokes" shared in the MCU movie, everything felt like a total PR disaster that was never fully acknowledged until recently. With the world becoming increasingly aware of the harmful and sexist jokes that have been shared in the past, there's no Hollywood director that has received flack for notoriety like Joss Whedon. The Buffy the Vampire Slayer director has come under scrutiny for his distasteful and forced adult jokes in his family-friendly movies — where he has been given free reign to write and direct.
The Earth's Mightiest Heroes has had a few off-beat moments, most of them at the expense of Scarlet Johansson's Black Widow character. One moment that flew under the radar was a scene where Loki called Natasha a "mewling quim", a nasty comment that is typically used negatively on women by the British. Its usage in a kid-friendly film like The Avengers was a totally forced and distasteful moment.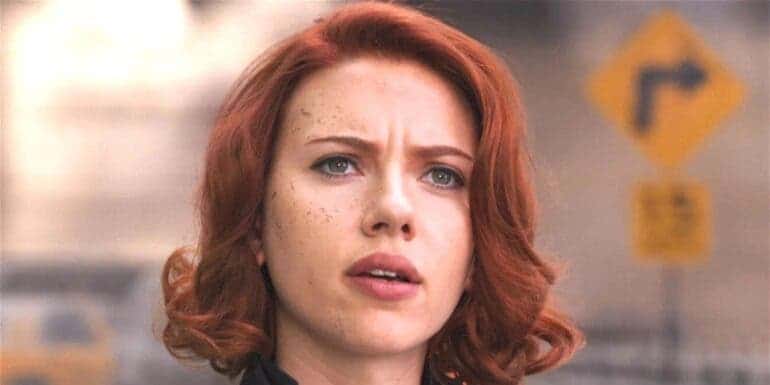 The general macho culture and attitude was further condemned with Chris Evans and Jeremy Renner apologising for making some misogynistic jokes, alluding to calling the Black widow character a "slut" and a "whore".
All this was basically a continuous thing that found its way into Avengers: Age of Ultron.
In one particular scene, there's a get together of the Avengers team as they have a discussion on who could actually be worthy enough to lift Thor's hammer. In the extended version of this scene, Stark makes a joke about them not holding it against Hawkeye if he couldn't "get it up". A generally juvenile joke that doesn't really seem to flow with the nature of a children's movie. For a Disney scene, that felt kind of unnecessary but the real kicker is what comes after.
In the longer version of this scene, we see Tony state that if he could lift Mjolnir and become the ruler of Asgard, he would be "reinstating prima nocta". Because it is a Latin phrase, it generally flew under the radar. However, this MCU joke is actually pretty dark because prima nocta was a practice in Medieval Europe that allowed a king to sleep with a bride on her wedding night. That kind of joke is very forced and pretty unnerving when you realise that Whedon was solely responsible for writing the script.
Whedon being the author of a lot of these inappropriate jokes is pretty damning in light of his inappropriate behaviour being exposed. Various accusations with some level of credibility have been sent his way, highlighting his frequent inappropriate behaviour with the cast and crew of productions he worked on before. There is a general trend of Whedon being the guy that uses his influence to manipulate women in the industry, and even his ex-wife has called him out for masquerading as a feminist after engaging in secret affairs while he was still with her.
Joss Whedon's behaviour is alarmingly wrong and should be frowned upon, so it is always a joy to see people speak up and condemn these practices in the industry. This MCU joke went too far and it's incredibly inappropriate when you really think about it.