It's been a long wait but the movie trailer for the upcoming 2021 reboot of Mortal Kombat is finally here. And, wow, it was definitely worth the wait!
Fans have been patiently waiting for a first look at the upcoming martial arts film based on the popular game franchise since it was first announced back in 2019. And while we've gotten very small glimpses in the HBO Max reel footage, it wasn't enough to quench the thirst of excited fans. In fact, some became so impatient that they began sharing leaked clips and footage. Just earlier today the Russian language version of the red band Mortal Kombat (2021) movie trailer found its way online and onto social media.
Thankfully, you can now see the footage in all its HD glory in English!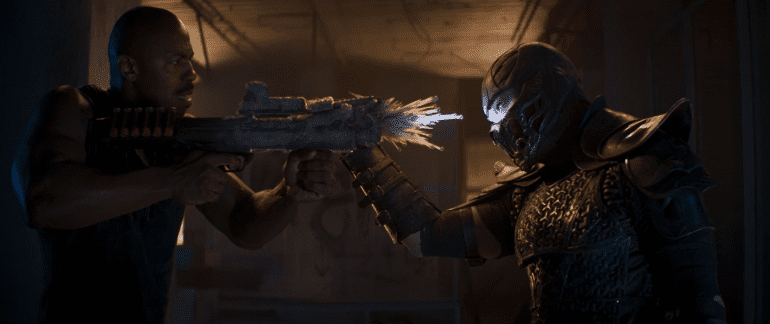 As promised by the producers and filmmakers, the new film is filled with bloody and gory fight scenes and features a huge cast of characters from the franchise — including Sub-Zero, Scorpion, Jax, Sonya Blade, Lui Kang, Kano, Kung Lao, Goro, and, newcomer, Cole Young.
It also shows off impressive VFX which bring the character's special abilities to life. Sub-Zero's ice manipulation is on full display as he freezes objects — including someone's blood to create a weapon. And Goro doesn't look like an animatronic puppet here. The character is fully realised here thanks to impressive CGI.
Not shying away from gore, the start of the Mortal Kombat (2021) trailer shows Jax losing his arms in a bloody exchange with the film's main villain, Sub-Zero.
From there, we're shown Sonya Blade teaming up with Lewis Tan's Cole Young, the film's lead character. It looks as if the two are planning to infiltrate the underground fighting world in order to receive an invitation to Mortal Kombat. Cole Young bares a tattoo (or birth mark shaped like the famous dragon logo) — which he shows to get entry into a bloody underground cage match fight.
From the trailer alone, we can tell that the film won't be short of fight sequences. In fact, with so many action scenes, you have to wonder how much actual talking or story there will be. But that's okay, fans want to see action and that's what this film is about. That's what this trailer promises.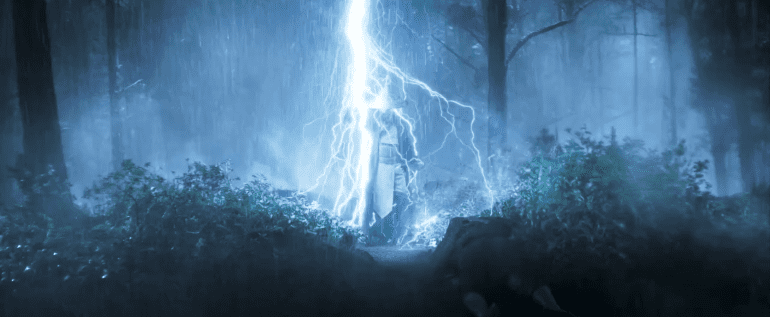 We then get quick cuts to Raiden meeting Shang Tsung and Scorpion brutally taking down a small group of assassins before we see glimpses of a fight sequence between Kano and Sonya Blade.
While Lui Kang might have been the lead in the 1995 film, he doesn't seem to be as pivotal to the story here. Although we get to see him projecting a fireball and creating a fire dragon, we don't get to see much of his fighting abilities.
When Jax reappears in the Mortal Kombat (2021) trailer, we get to see his new metal bionic arms. But the real highlight of the Mortal Kombat (2021) trailer for many will undoubtedly be the showdown between Scorpion and Sub-Zero. The two engage in an epic battle that involves a sword fight and the two characters showing off their speciality moves. The footage climaxes with Hanzo Hasashi ultimately getting into his spear-throwing pose and delivering the famous "Get over here" line.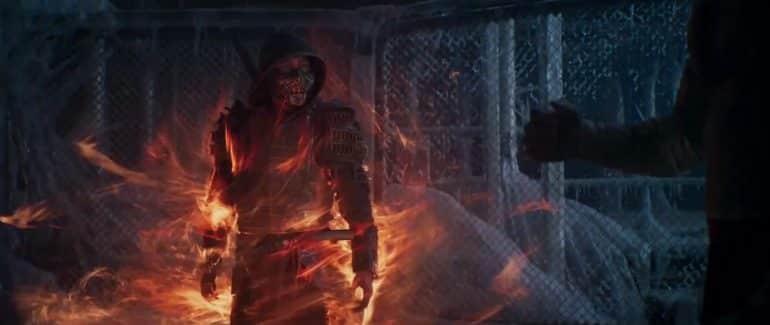 And just when you think it's all over, we get quick flashes of more gruesome action — heads exploding, blood splatting, characters losing body parts, and Kano performing a fatality. Flawless victory!
This is exactly what fans demanded and the studio has delivered.
The film is due to air on HBO Max on 16th April and will arrive in cinemas globally around the same time.
Did the trailer do enough to excite you for the Mortal Kombat 2021 movie?