Even though Warner Bros. Pictures has still not released a trailer, we did get a little tease of the new film in an HBO Max highlights clip showcased alongside the first look images released on Friday. Now, the studio has released the official synopsis for the live-action Mortal Kombat movie, which provides plenty of detail about actor Lewis Tan's character, Cole Young.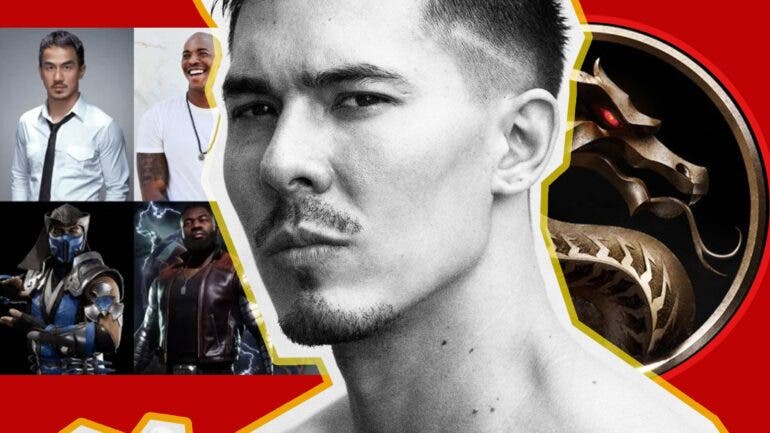 As expected, Cole Young is a completely new character to the Mortal Kombat universe and has never appeared in any of the previous games. The synopsis points out that he is, in fact, an MMA fighter and the lead character in the upcoming film:
"MMA fighter Cole Young, accustomed to taking a beating for money, is unaware of his heritage—or why Outworld's Emperor Shang Tsung has sent his best warrior, Sub-Zero, an otherworldly Cryomancer, to hunt Cole down.
Fearing for his family's safety, Cole goes in search of Sonya Blade at the direction of Jax, a Special Forces Major who bears the same strange dragon marking Cole was born with.
Soon, he finds himself at the temple of Lord Raiden, an Elder God and the protector of Earthrealm, who grants sanctuary to those who bear the mark. Here, Cole trains with experienced warriors Liu Kang, Kung Lao and rogue mercenary Kano, as he prepares to stand with Earth's greatest champions against the enemies of Outworld in a high stakes battle for the universe.
But will Cole be pushed hard enough to unlock his arcana—the immense power from within his soul—in time to save not only his family, but to stop Outworld once and for all?"
Based on that information, and the appearance of this mysterious Cole Young character, it's clear that the upcoming Mortal Kombat movie will separate itself from previous films and games. While the film will still feature a long list of classic characters, the focus has finally shifted off from Scorpion (Hiroyuki Sanada) and Sub Zero (Joe Taslim).
This isn't Paul W.S. Anderson's Mortal Kombat from 1995 or Annihilation which released two years after.
The impressive ensemble cast includes Joe Taslim as Sub Zero; Ludi Lin as Liu Kang; Jessica McNamee as Sonya Blade; Josh Lawson as Kano; Tadanobu Asano as Raiden; Mehcad Brooks as Jackson "Jax" Bridges; Chin Han as Shang Tsung; Hiroyuki Sanada as Scorpion; Max Huang as Kung Lao; Sisi Stringer as Mileena; and Lewis Tan.
Many fans originally thought Lewis Tan could possibly be playing Johnny Cage in the upcoming film. Up until last week, his character remained a mystery.
GAME CHANGER. "McQuoid told stunt coordinator Kyle Gardiner to craft "the best fight sequences ever done in a movie ever." In reality, these action pieces are some of the highest-rated elements of the movie to come out of early test screenings" @MKMovie @EW #MortalKombatMovie pic.twitter.com/wz9ZC9Cr4D

— Lewis Tan (@TheLewisTan) January 15, 2021
"When we first meet Cole, he's in a really bad spot," Lewis Tan told EW in an interview. "He's down on his luck. He's kind of a washed-up MMA fighter who used to be a champion, who used to believe in himself, who used to have a lot of hope in his career. And it's all gone down the drain. It's a very interesting place for a hero to start, and I think that, along the journey of Mortal Kombat and Cole discovering where he comes from, you're introduced to all these other iconic characters and elements that everybody loves so dearly."
It will be interesting to see how Cole Young's fighting style fairs against some of the other fighters and, more importantly, if he has supernatural powers too — and what those will be.
The Mortal Kombat movie is set to hit theatres and HBO Max simultaneously on April 16.
Tell us, are you excited to meet Lewis Tan's Cole Young in the upcoming Mortal Kombat 2021 movie?