Thanks to the success of the animated Mortal Kombat Legends: Scorpion's Revenge film (and probably the new film), Warner Bros. has greenlit a sequel, Mortal Kombat Legends: Battle of the Realms.
The new instalment will reunite director Ethan Spaulding, screenwriter Jeremy Adams and the voice cast of the 2020 film, which includes Jennifer Carpenter as Sonya Blade, Jordan Rodrigues as Liu Kang, Joel McHale as Johnny Cage, Patrick Seitz as Scorpion / Hanzo Hasashi, Artt Butler as Shang Tsung & Cyrax, Robin Atkin Downes as Shinnok & Reiko, Dave B. Mitchell as Raiden, and Kintaro & Sektor, among others.
Mortal Kombat Legends: Battle of the Realms will also add new characters and, of course, new voice actors, including Matthew Mercer as Stryker & Smoke, Bayardo De Murguia as Sub-Zero/Kuai Liang, Matt Yang King as Kung Lao, Paul Nakauchi as Lin Kuei Grandmaster, Emily O'Brien as Jade and Debra Wilson as D'Vorah.
It's been a really great few years for Mortal Kombat fans. Not only was the latest game, Mortal Kombat 11, and its DLC, Aftermath, a huge success, but the feature film and animated film did really great too.
With a 90% Rotten Tomatoes score, Mortal Kombat Legends: Scorpion's Revenge was praised for being a worthy and faithful bloody adaptation. Fans were particularly pleased with the brutal action, gore and, of course, the origin story of Scorpion.
The film also earned $2,634,695 from home video sales, $508,501 from domestic DVD sales and $2,126,194 from domestic Blu-ray sales.
The announcement of a sequel shouldn't be that surprising then.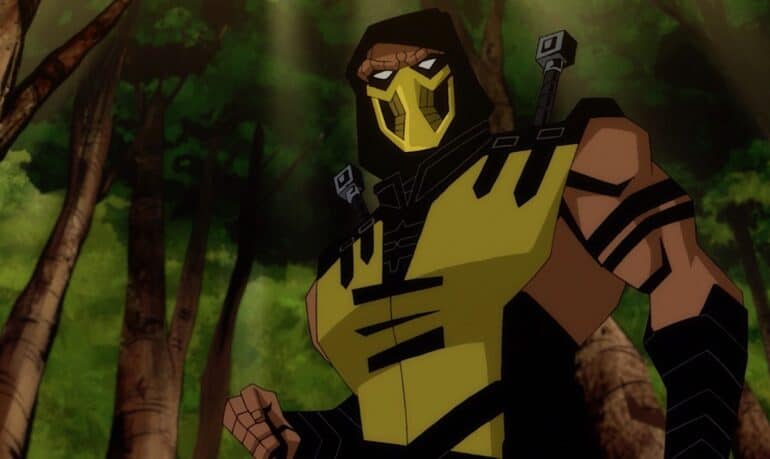 For now, there aren't many details on the Mortal Kombat Legends: Battle of the Realms story. However, we imagine it will pick up from where the previous film left off and see the revenge of Shao Kahn and his invasion of Earthrealm after Shang Tsung's failure during the Mortal Kombat tournament.
Count us in. We can't wait for more kick-ass animation action.