After years of fan casting and speculations, we've finally had a look at Marvel's cinematic take on the enigmatic Moon Knight in a new trailer.
Disney+ day had a lot for fans to see, but Moon Knight could potentially be the most interesting reveal so far.
With the Marvel Cinematic Universe, we've got some unique takes on the superhero film formula, thanks to the live-action TV shows. However, Moon Knight presents a broodier and cinematically darker Marvel project.
If that wasn't already deviating from the beaten path, Oscar Isaac sports a tinge of an accent in this show, so there's at least more than one Marvel hero that doesn't seem to be American. Come to think of it, even Thanos sounded American…
https://www.youtube.com/watch?v=iFUZ1wN1ugM
The show was reportedly filming in Budapest for quite some time. Whether or not it relates to Natasha's (Black Widow) time in Budapest is left till it is officially released. However, I doubt that's the case.
Moon Knight seems to be more invested in the mystical side of things. I suspect that some of the scenes filmed in Budapest could be presented as Egypt in the show. But then again, Marvel is not short of the cash needed to lodge in Egypt for a few weeks of filming.
Given the extreme success of Batman, it felt like a matter of time before Marvel finally caved in and decided that it was time to create their own not-so-dark, dark knight. Sure, Moon Knight isn't clad in all black, but don't let that fool you from thinking his presence isn't unnerving.
By the time it releases, we might even begin to argue about what character is a scarier encounter between Batman and Moon Knight. Spoiler alert, it's probably Moon Knight. Let's see why:
Mark Spector, a boxer, U.S. Marine and eventually, a mercenary named Mark Spector gets roped into some mystical shenanigans and becomes the Moon Knight, an acolyte of Khonshu, an ancient Egyptian Moon-god. The Moon Knight is extremely athletic, intelligent and well equipped for crime fighting and detective work. A not-so-little quirk is his Dissociative Identity Disorder that makes him susceptible to alternate personalities. They are not just there as inconveniences in his story. Instead, they help Mark with their own levels of expertise. However, they can be quite the bums in his adventures.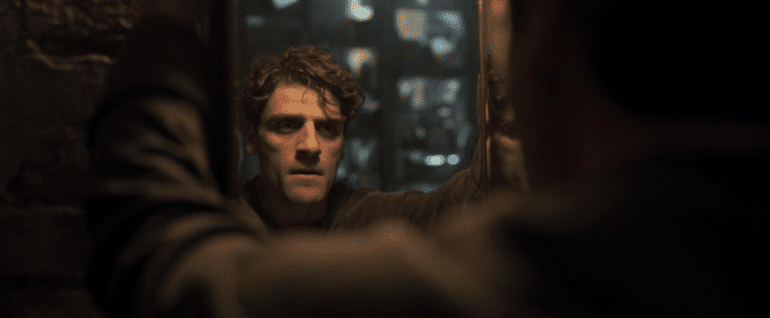 Knowing Disney, they are bound to explore his character in interesting ways. Think of a movie like Split with some MCU charm and you'll understand why this show presents an exciting premise.
Ethan Hawke is a part of this project, portraying the antagonist of the show. A veteran actor with such an intimidating stage presence like Ethan will be electrifying to watch. In the coming months, we are bound to get more information on Moon Knight, so it's fun to speculate.
Some fans have theorised that he'll be playing Dracula, Mr. Hyde, Black Spectre, The Hood and many other fun Marvel characters that have rarely, if never received the spotlight in a live-action presentation.
Tell us, what did you think of Marvel's Moon Knight trailer?