After a lukewarm reception to the first teaser, Sony Pictures has released the first full-length trailer for Monster Hunter – featuring Palico the Meowscular Chef.
The Meowscular Chef is one of the most popular characters from the Monster Hunter game franchise. And fans were delighted when his appearance in the game's movie adaptation was confirmed.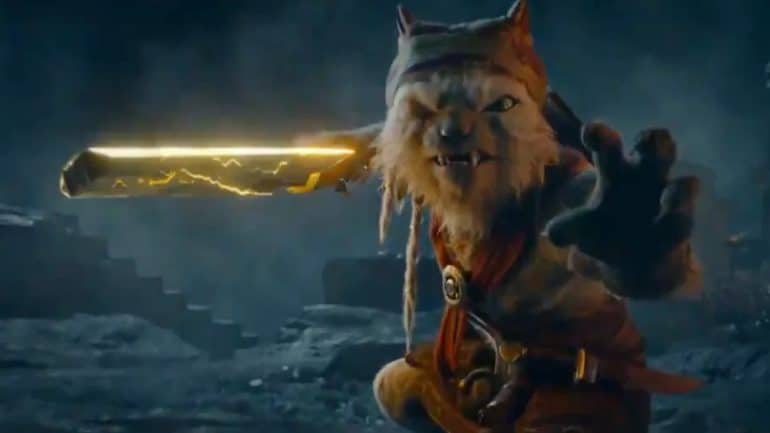 Although we don't know how large his role will be, it's been reported that Palico will have a rather flirtatious relationship with the movie's heroine, played by Milla Jovovich.
For anyone who doesn't know, Palico the Meowscular Chef is the former partner of the Admiral in Monster Hunter: World – the man with a plan in charge of the Fifth Fleet. In the film, the Admiral will be played by Ron Perlman.
Loosely based on Capcom's video game series of the same name, the story follows an elite military force led by Captain Natalie Artemis. After falling into a portal, the soldiers find themselves in a world populated by giant monsters that are immune to their firepower.
In their desperate battle for survival, the unit encounters a mysterious Hunter whose unique skills allow him to stay one step ahead of the powerful creatures. As Artemis and the Hunter slowly build trust, she discovers that he's part of a team led by the Admiral. Facing a danger so great it could threaten to destroy their world, the brave warriors combine their unique abilities to band together for the ultimate showdown.
Choose your weapon and start the hunt. ??? #MonsterHunterMovie coming soon to theaters. #MonsterMonday pic.twitter.com/FNE0xZMvZ0

— Monster Hunter (@Monster_Hunter) November 23, 2020
Written and directed by Paul W.S. Anderson, Monster Hunter stars Milla Jovovich as Captain Artemis alongside Tony Jaa, T.I., Ron Perlman, Meagan Good, and Diego Boneta.
The film is currently scheduled for release on December 25, 2020.
Are you excited to see Palico the Meowscular Chef in the upcoming Monster Hunter movie?