I have to say, right off the bat, that I'm glad I didn't pass up the opportunity to watch Monster Hunter on the big screen.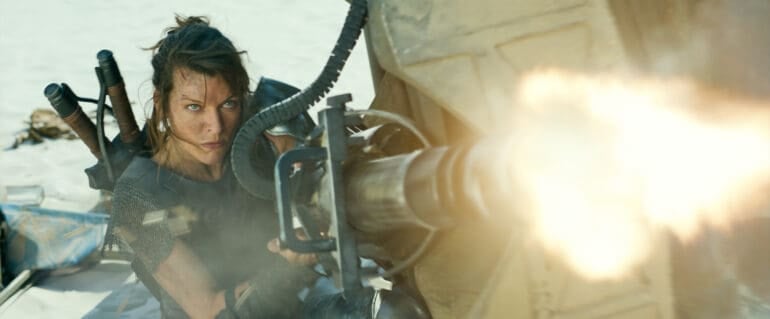 While critics have become extremely harsh on Hollywood for its apparent laziness to produce unique projects, over the last few years we've seen far more films based on games, more reboots, unnecessary sequels, spin-offs and, of course, plenty of comic book movies.
And with good reason. They make tons of money.
See, most people seem to forget that Hollywood won't exist if it didn't bring home the bacon. And that is generally achieved through entertainment value.
Monster Hunter is all about bringing home the bacon. This is a blockbuster created with one thing in mind: entertainment.
The premise is simple. Having lost their Bravo team, the Alpha team sets out to find out what has happened to them. Instead, their trail goes cold. As they inspect the area, an unexpected sandstorm engulfs the team and, in the process, transports them to an alternate universe.
Lt. Artemis (Milla Jovovich) and her unit (Tip "T.I." Harris, Meagan Good, Diego Boneta) are unfamiliar with the surrounds and attempt to make sense of it. After stumbling upon the remains of the Bravo team, they soon encounter the beasts of this new world and their search and rescue mission has now become a battle for survival.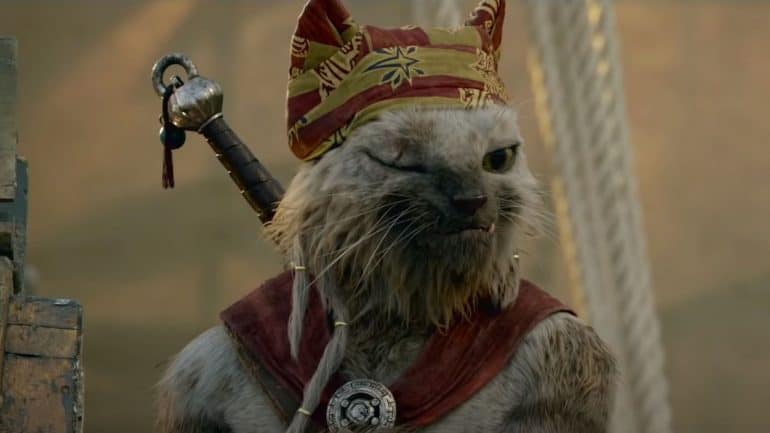 While the first few minutes of Monster Hunter doesn't immediately grab your attention, it doesn't take long for it to dive into the action after it introduces us to the first monster. This is quickly followed by a horde of monsters almost immediately after.
For many films that promise monsters, giant robots and the like, there is usually a lot more gratuitous padding between the big action sequences. Monster Hunter doesn't trip on that same banana skin. While there isn't a heavy focus on each of the creatures introduced in the film, there is more than sufficient screen time for the leading monsters.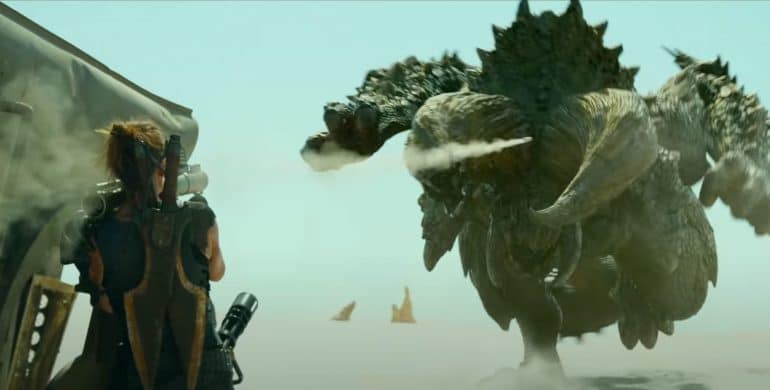 The action they provide for our protagonists is great, too. It's not just your simple slice and dice action either. There's some thought that goes into attacking and attempting to kill them.
There's a strong emphasis placed on world-building and the introduction of a host of monsters when, in fact, Monster Hunter primarily focuses on just two.
The same goes for the cast. There's an introduction of inspiring heroes when the film focuses on just two for the majority of its 99-minute runtime.
Known for a number of "games-to-movies" film adaptations, Paul W.S. Anderson has provided quite a lot of entertainment for fans through the genre. Having previously helmed another Capcom title, the Resident Evil franchise, it's clear that Anderson, through Monster Hunter, has laid the groundwork for yet another great franchise.
Monster Hunter is going to make a lot of money at the box office.
The Review
Monster Hunter
Monster Hunter is great entertainment. It's made for the big screen. That's what it is all about. If you can stomach some corny dialogue and a skin-deep plot, then this is made with you in mind.