Just a few days after releasing the first full-length trailer, Sony Pictures has dropped a new video spot featuring the Monster Hunter monsters.
The clip was shared via the official Monster Hunter Twitter account. The post also lists the monsters fans can expect to see when the movie is released in theatres next month.
"Cephalos. Nerscylla. Diablos. Apceros. Rathalos. #MonsterHunterMovie is coming soon to theatres. #MonsterMonday"
Cephalos. ? Nerscylla. ? Diablos. ☄️ Apceros. ? Rathalos. ? #MonsterHunterMovie is coming soon to theaters. #MonsterMonday pic.twitter.com/vG41mSUtfB

— Monster Hunter (@Monster_Hunter) November 30, 2020
The mini video also features Milla Jonovich and Tony Jaa as they prepare to do battle with these deadly creatures. But the clip ends on a humorous note, with a mostly docile Apceros chomping on some grass, while Jaa's character seemingly does the same. The plant-eating Apceros tend to be one of the less intimidating creatures in the games, but they can be a handful in packs.
In addition to the Apceros and the other monsters in the Monster Hunter clip, Palico the Meowscular Chef will also be making an appearance in the film. Although we don't know how large his role will be, Palico is said to have a pretty flirtatious relationship with the movie's heroine.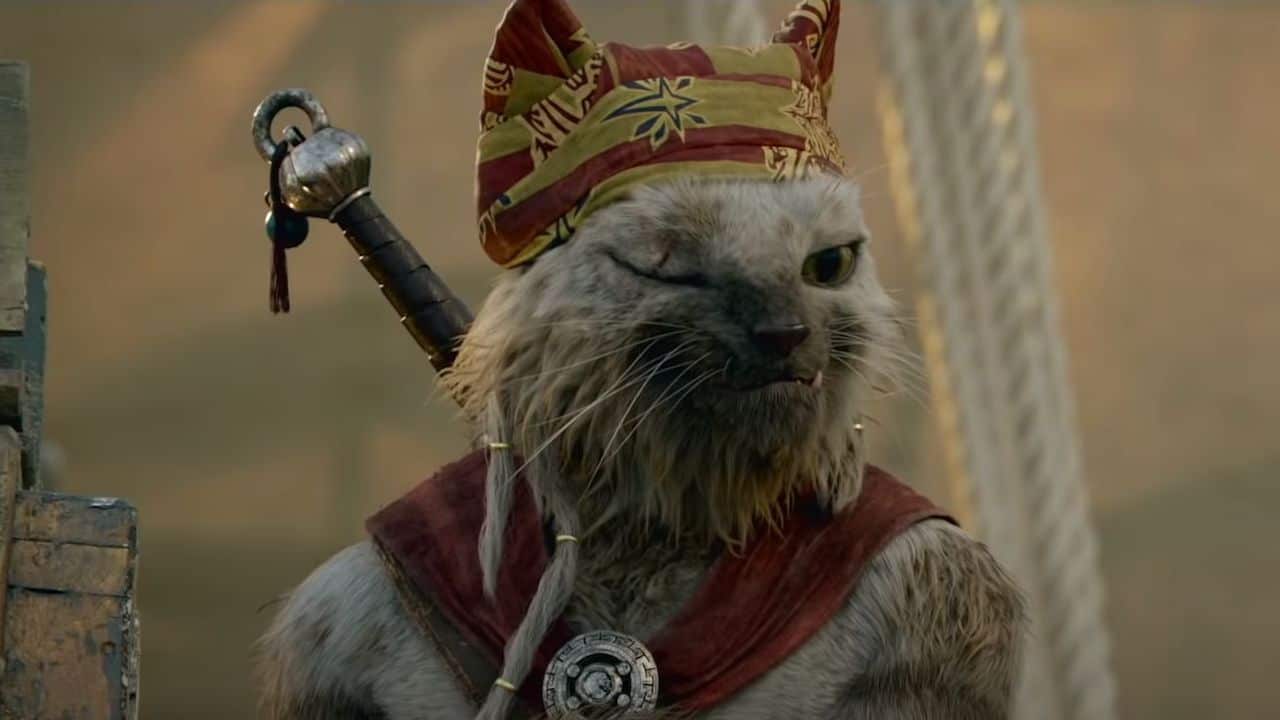 Based on Capcom's video game series of the same name, Monster Hunter follows an elite military force led by Captain Natalie Artemis. After falling into a portal, the soldiers find themselves in a world populated by giant monsters that are immune to their firepower.
In their desperate battle for survival, the unit encounters a mysterious Hunter whose unique skills allow him to stay one step ahead of the powerful creatures. Facing a danger so great it threatens to destroy their world, the brave warriors combine their unique abilities to band together for the ultimate showdown.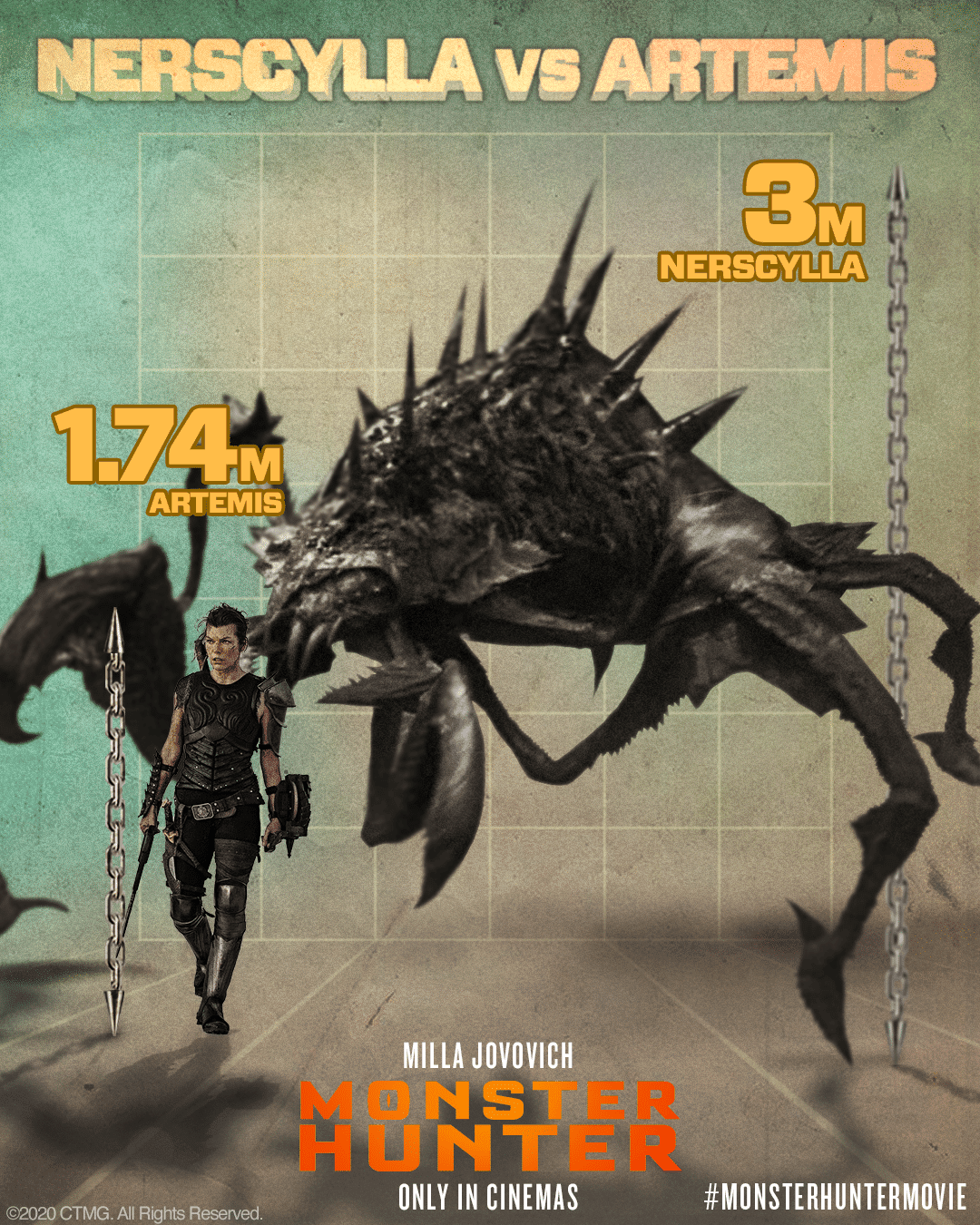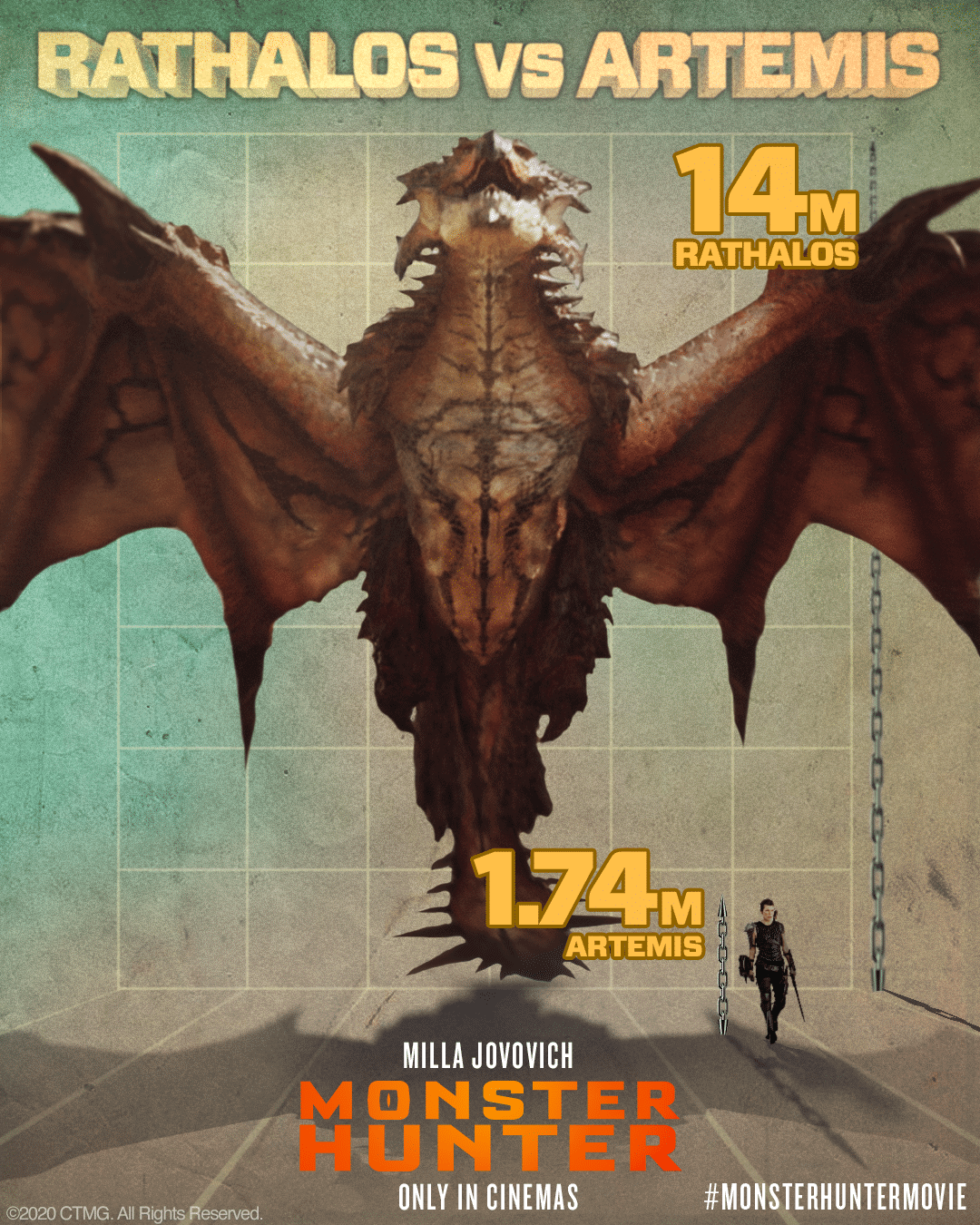 Written and directed by Paul W.S. Anderson, the film stars Milla Jovovich as Captain Artemis alongside Tony Jaa, T.I., Ron Perlman, Meagan Good, and Diego Boneta.
Monster Hunter is currently scheduled for release on December 25, 2020.
What are your thoughts on the monsters in the upcoming Monster Hunter movie?