After 30 years of being locked away in a cold, dark dungeon, Britain's spookiest anthology Monster Fun returns for a special Easter-themed issue. The question is, does it tickle the horror sensibilities or frighten off the audience from buying a future issue?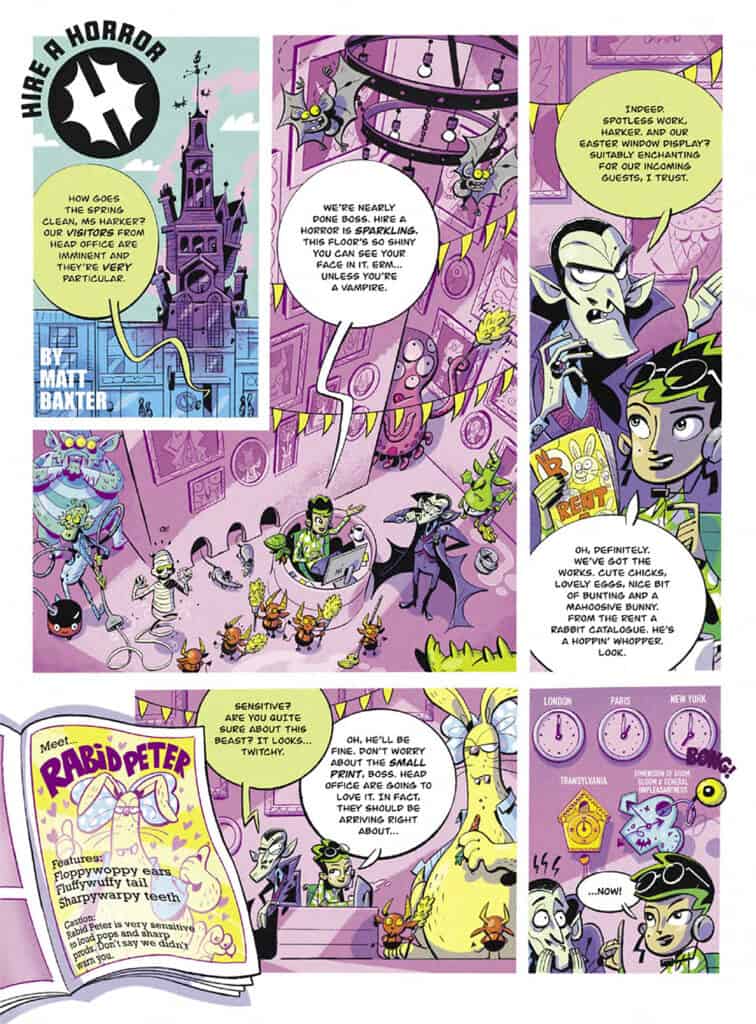 All-ages monster fun
Describing Monster Fun to someone for the first time, it's a mishmash of Beano's cheeky humour and Hotel Transylvania's unabashed charm. There's nothing too frightening about this book, even if the characters are all inspired by horror legends. Instead, it's all good-natured fun that shares more in common with Count Duckula than Count Dracula.
Ghastly goodness
The Monster Fun Easter Special is jampacked with activities for kids and a ghoulish collection of succulent stories. However, there are two tales, in particular, that stand out from the pack here.
The first is "Frankie Stein" by Cavan Scott, John Lucas, Gary Caldwell, and Amber Sea. It's a hilarious riff on the Frankstein legend as Professor Cube, Drudge, and Frankie search for the monster's brain as it appears to have gone AWOL. Again, this is extremely Beano-esque in the humour and you can't help but chuckle at the inevitable outcome.
The second story is the pulpy "The Leopard from Lime Street" by Simon Furman and Laurent Lefeuvre. Out of the whole anthology, this is by far the more serious of the lot, as it shares more in common thematically with The Shadow or The Phantom than it does with the other breezy tales. There's a mystery that lingers long beyond the "to be continued" on the last page, intriguing you to see what happens next in this story.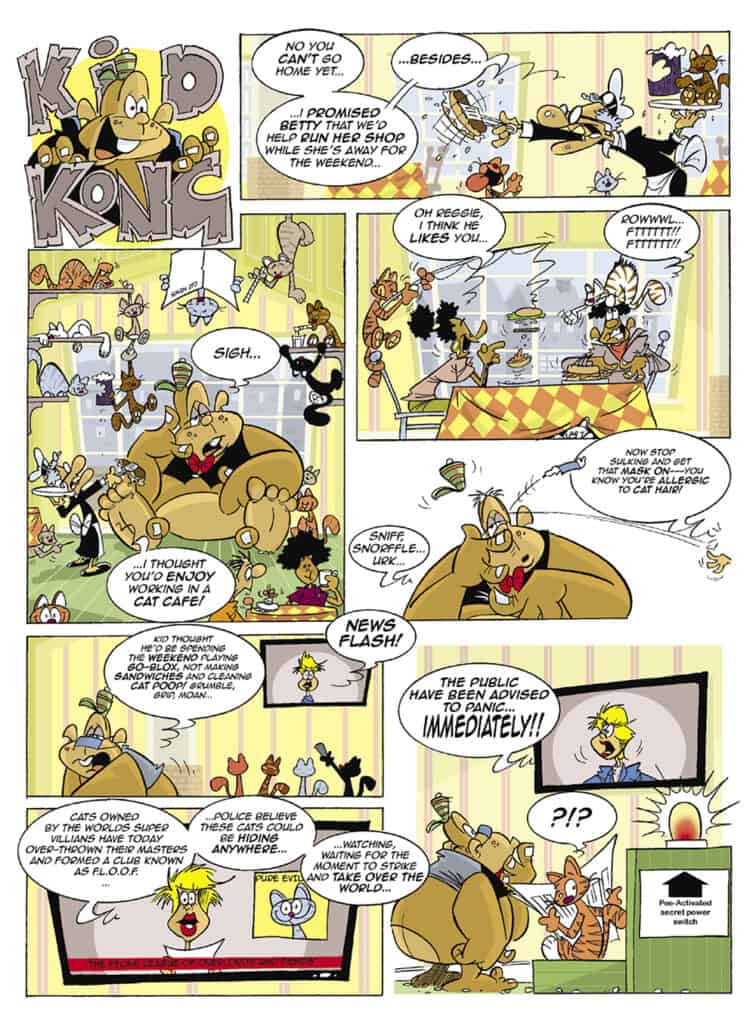 Little shop of grammatical horrors
While the book features enough variety and material to entertain the kids, there is a worrying element that creeps into the panels: grammatical gremlins. From the incorrect use of punctuation to the confusion of plural and possessive, the issue could have used another look over before its release, especially since Monster Fun is aimed at children. Look, it isn't like you're reading an angry tweet from someone fighting about Batman v Superman online, but some of the errors were a little too common for our liking.
Look what the bat dragged in
The comic book industry is struggling to find a way to appeal to younger readers. Marvel and DC have experimented with graphic novels made for a younger audience; however, the Monster Fun Easter Special might have cracked the proverbial code here. These stories don't speak down to the audience or try to segment them into marketing categories. Instead, they're simply good fun and capable of entertaining both young and old. Maybe the industry should take some notes from this release.
Tell us, does the Monster Fun Easter Special look like something that you'd find groovy?