If you are a big fan of casino games, you might want to try casino streaming. This is an enjoyable and fun way to try out different casino games, while at the same time provide other players with invaluable advice.
A vast number of casino streamers has emerged with the development of streaming platforms like Twitch and YouTube. And yet, the majority of people still have no idea exactly how casino streaming works. Today, we have embarked on a quest to reveal every aspect of casino streaming. Hopefully, our guide will help you better understand how casino streaming works.
Step One: Planning
Regardless of how big your bankroll is, the first thing you need to do before setting up your own casino streaming channel is plan how to distribute your money. As you know, every casino game is associated with a certain amount of risk; no matter which game you choose, the house always has an edge and it is the house that ends up the big winner in the long run.
To avoid losing your bankroll at the beginning of your casino streaming career, you need to spend a good deal of time planning your finances and, if need be, find a sponsor. In essence, sponsors are companies that are willing to advertise their products on stream. In the case of casino streaming, sponsorship usually comes from casino operators who provide the streamer with an affiliate account.
Step Two: Setting Up
Once you have gathered enough funds, you can cover the technical aspects of your new job. Remember that two devices are of utmost importance here: a camera and a microphone. Streamers use such devices to increase the viewer interactivity, as well as allow them to see and hear their reactions while playing different games.
Of course, a microphone and a camera are not enough; to complete your casino streaming gear you also need a PC that powerful enough to maintain your streaming activities. Most professionals use modern-day gaming laptops, but you can try other high-performance computers if you can not afford a gaming PC.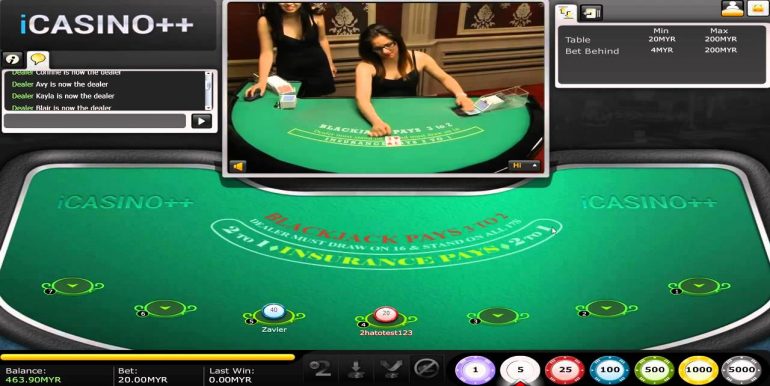 Step Three: Earnings
There are a couple of ways to earn money as a casino streamer. As mentioned already, you can choose to work as an affiliate in which case you will receive money for advertising the casino you play at. The second option, which turns out the preferred one, is channel monetisation.
Essentially, there are two platforms which allow you to create your own streaming channels: Twitch and YouTube. If you choose Twitch, you will receive a monthly payment for each paid subscriber, as well as advertising revenue.
On YouTube, streamers receive money for the number of views their videos have, click-through links, etc. Simply put, YouTube allows you to earn money from advertising in one way or another.
Step Four: Tips
In addition, supercasinosites would like to give you some general tips which can help you increase the number of people who follow you, as well as the amount of money you generate.
First of all, it is a good idea to stream on both Twitch and YouTube in order to attract a bigger audience. Another thing to keep in mind is that YouTube is the perfect platform to upload your jackpot wins as they can become viral and thus get included in a big win compilation.
Secondly, it is advisable to make a streaming schedule and let your audience have access to it. This makes things very easy for your public, as it allows them to know exactly when you will go live. Another great advantage of using a streaming schedule is that it will probably bring more people to your channel from the first minute of streaming and you will not have to wait an hour or more for your viewers to arrive.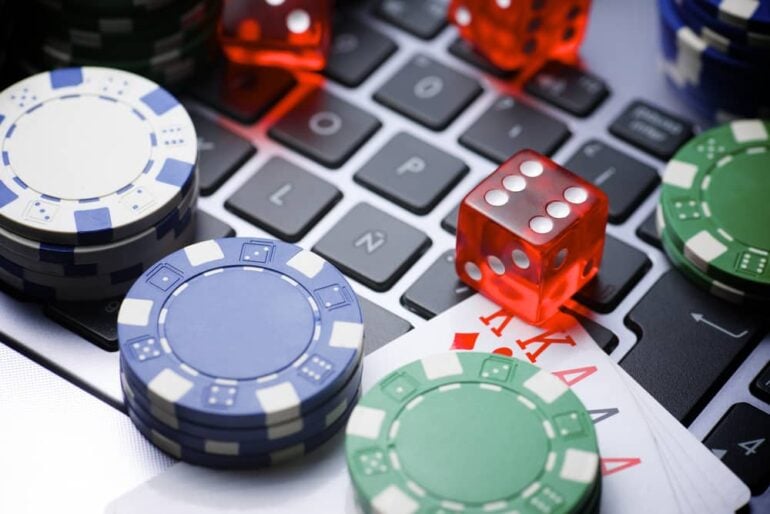 Third of all, professional streamers advise spending as much time broadcasting as you can. If you ask why it is because casino streaming has a so-called snowball effect: the more people watch your clips, the more viewers you are likely to attract.
Another important thing you need to consider is becoming a casino affiliate. This will give you an opportunity to extend your streaming sessions, and also promote both the casino you are playing at and yourself as a casino streamer, too. Casino affiliation allows you to generate income very quickly, and you can use the money to fund your bankroll and streaming activities.
Last, but not least, try not to cheat. It is true that nowadays it is more difficult than ever to be noticed as there are thousands of streamers out there, you should not cheat: it will ruin your reputation. Fake money streaming is a thing and is used by a lot of streamers. Online casinos are aware of this kind of fraud, however, and if they suspect you of cheating, they might ban you.