If you've ever pined for a big budget, buddy cop movie starring Maverik and Superman then strap on your cape and aviators because Mission: Impossible – Fallout is the film for you.
I've been a dedicated supporter of the Mission Impossible franchise since its inception (reboot?) in 1996. The first film was barrel-of-monkeys levels of fun, breathing some life into the action genre that, at the time, was churning out B-grade Steven Segal movies at such a rate you'd think his ticker was one clumsy aikido slap away from imploding with enough force to knock the Arnettes clean off his nose. By the second film, James Hetfield was yowling out the theme song from atop an Arizona butte, Tom Cruise was 3D printing latex masks faster than he could whip them off his face, and my second favourite so-dumb-it's-fun franchise had been born.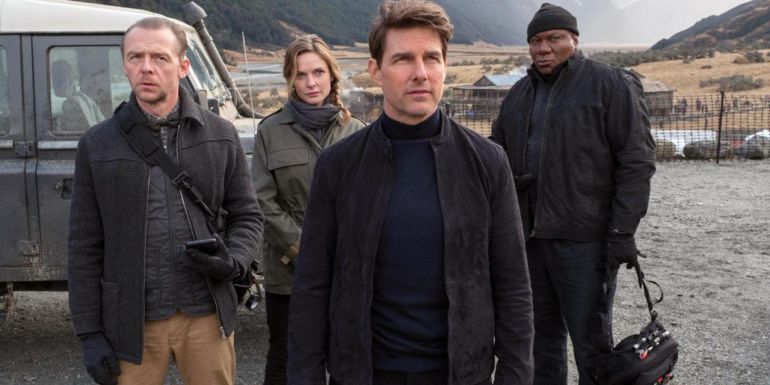 (Interesting factoid: Did you know that the MI:2 script was written entirely around several action sequences that John Woo insisted be in the movie before he agreed to direct? I can respect that.)
But they were running on empty by film five, and Rogue Nation was a largely forgettable film. This, of course, in no way stopped Fallout from drawing on it as canon, pulling in older plotlines and characters in an attempt to add a little depth and some emotional nuisance to a film whose lead character seems to fall out of buildings for a living. But never fear, long time Tom Cruise director and collaborator Christopher McQuarrie knows why you're here, and it isn't to watch the lizard person that lives inside of Tom Cruise's skin-suit desperately try to emulate human emotions. He nips that character building waffle right in the bud 20 minutes in, leaving himself 4800 more glorious seconds to cram in as many explosions, bullets, car chases, planes, helicopters, expansive vistas and bone-crunching Henry Cavill punches (so many punches) as the frayed limits of his imagination and cutting-edge cinematographic techniques would allow.
…long time Tom Cruise director and collaborator Christopher McQuarrie knows why you're here…
The plot of Mission: Impossible – Fallout is nothing new – not even for a Mission Impossible film. A ghost from Ethan Hunt's past, in collaboration with a ruthless shadow organisation, plans to devastate the world via a catastrophic attack. In an attempt to hide his nefarious activities, this madman cleverly plots to turn Ethan's own government against him, a plan he knows will work because this is literally the fifth time in six movies that it has (seriously, why HASN'T Ethan betrayed his government yet?).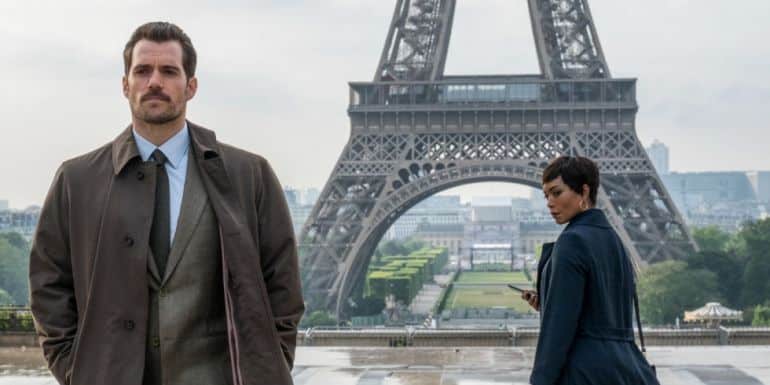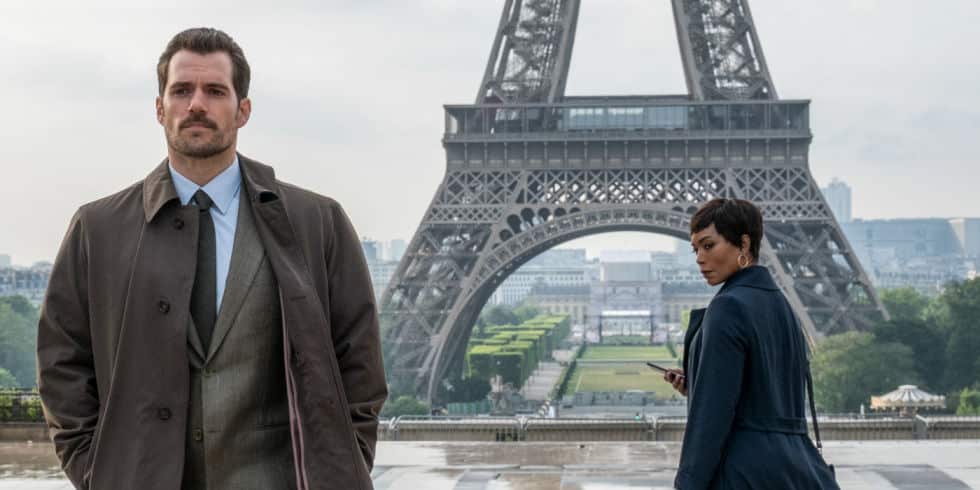 What follows is a consummate exercise in entertainment. For nary a second does the action let up, with McQuarrie masterfully pushing each and every action movie cliché to the breaking point, creating the cheesiest level of palpable tension that pushes Mission: Impossible – Fallout past the boundaries of insufferable shlock and into the realm of pure, unadulterated fun. With every cliffhanger, surprise reveal, and thirty-minute gun battle without a reload in sight, just as you begin to feel your suspension of disbelief straining its tethers to breaking point, McQuarrie screams, "Hold my beer!" and proceeds to bend the rules of time, space, and logic to accommodate.
Lots of convincing running, shooting, hanging off ledges, jumping across buildings, surprising, diving, defusing, and betraying.
I won't bother belabouring the acting because you don't care. Suffice it to say that everyone was definitely acting admirably, as actors do. Lots of convincing running, shooting, hanging off ledges, jumping across buildings, surprising, diving, defusing, and betraying. No one actor out acted any other actors, besides, again, the bipedal cryptoid wearing the Tom Cruise mask who, by now, probably deserves an Oscar for being so definitely human for so many decades and definitely not an alien.
That said, special credit should go to Henry Cavill for being tall, to his moustache for being so moustachey, and to both his hands for convincingly punching things.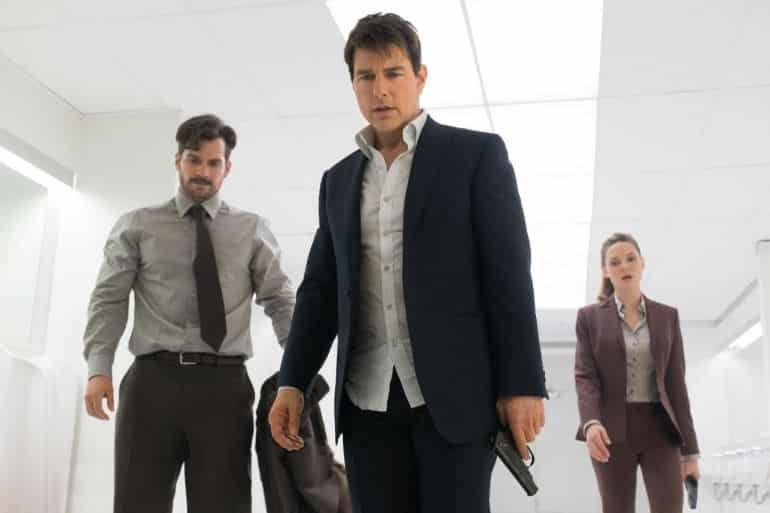 I was lucky enough to be asked to review the film at Cape Gate Ster Kinekor IMAX, and I lurve IMAX. As the type of filmgoer who selfishly enjoys sitting right in front of the screen so I get to watch the film before anyone else behind me, IMAX is heaven. I find it quite a pity then that so many films are only being released in 3D in IMAX cinemas.
That said, the Mission: Impossible – Fallout 3D experience was pretty rad. It feels a little forced at the beginning, as is the want of most films scripted for 3D, and by the time the story finds its footing within the first 40 minutes you kinda forget about it, but it really shines in the last half hour. Some truly incredible cinematography, tied with an almost breathless ramping of action and excitement, colludes to create a depth of experience that left even a jaded 3D grump such as my myself suitably impressed.
The film is almost certainly full of plot holes, but I was having too much fun to notice. It's not winning any awards, but unless you're one of those people who're questionably allergic to actors of the Tom Cruise ilk, Mission: Impossible – Fallout is absolutely worth the price of a movie ticket, large popcorn, and a Coke.