Recently, HBO Max announced a brand new show centred on everyone's favourite member of Mystery Inc., Velma. Now, we have a first look at what the Scooby Doo spin-off show, officially titled 'Velma', by Mindy Kaling looks like, and so far we can tell that it is definitely going to be for adults only.
The first image for the show presents us with a horrifying image of a deceased and mutilated young girl in a school locker. Velma and a few other girls look in horror at the corpse. The image immediately communicates to us that there's a new bar that the Scooby Doo franchise is willing to explore.
As a female forward show, it is exciting to see just how different things will be in this version of her universe. It might be a mix of Veronica Mars with some deadly stakes at play, so watching Velma explore the dangerous incidents will easily be a tension-inducing experience.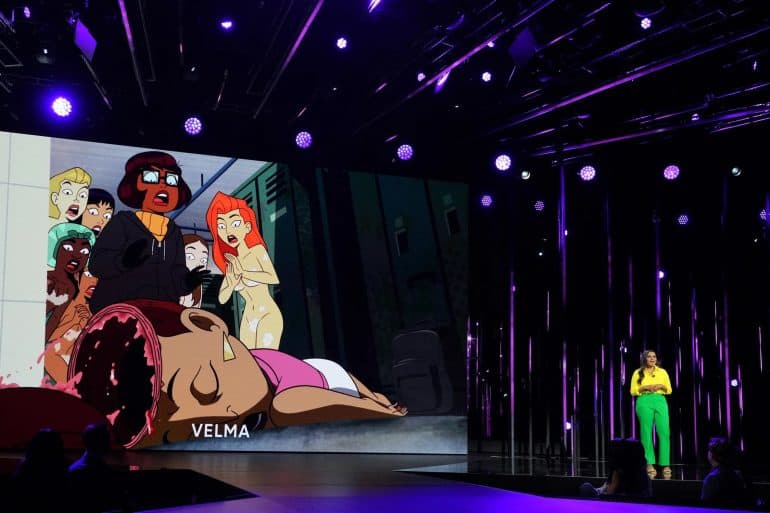 Also in the image, we got a look at Velma's new design which has been revised for a modern day, diverse audience. According to series creator Mindy Kaling, Velma will primarily centre on a re-imagined version of Scooby Doo where the character is given some new breath for a modern audience — thanks to her East Asian descent. Additionally, this version of Velma has not met with any of the Mystery Incorporated members just yet, so we'll be looking forward to seeing how they all meet up Avengers-style in future seasons.
Velma was announced by HBO Max back in February and it has been presented as a show that champions diversity not only in its characters but in the team of creators behind it. The slate of adult animations being presented by HBO Max is compelling, and we are sure that they've got an idea of how to give Netflix a run for their money.
This is not the first time we've seen someone of Asian ethnicity playing the role of Velma as Hayley Kiyoko once played the role in Scooby-Doo! The Mystery Begins and its sequel, Scooby-Doo! Curse of the Lake Monster. Ever since fans of the franchise must have understood that these characters were created in a time where depth and personality were one-dimensional. In this new clime for storytelling, audiences love to see representation and depth, and 'Velma' seems to promise those things. Still, there will be some critical voices that reject the idea of the changes being made to the character.
However, it is also going to be a bit difficult to feel like we are in a Scooby Doo story without the rest of the gang, especially Scoob himself. On the flip side though, we might finally see some much-needed depth in a character like Velma who has always been book smart and surrounded by her friends. In this setting, she's apparently a student, so we might be seeing her go through the coming of age experiences that make for some good TV storylines.
Tell us, are you excited for Mindy Kaling's adults-only Velma show?