In collaboration with Andy Baker Studios, Pandora is on a mission to spread love with its first animated short film, One Lovely Day. The Christmas-themed mini-movie features Stranger Things alum, Millie Bobby Brown and comes at a time when we could all use a good dose of the holiday spirit.
The short film blends live footage with animated elements, bringing Pandora's most famous celebrity partners together for the first time.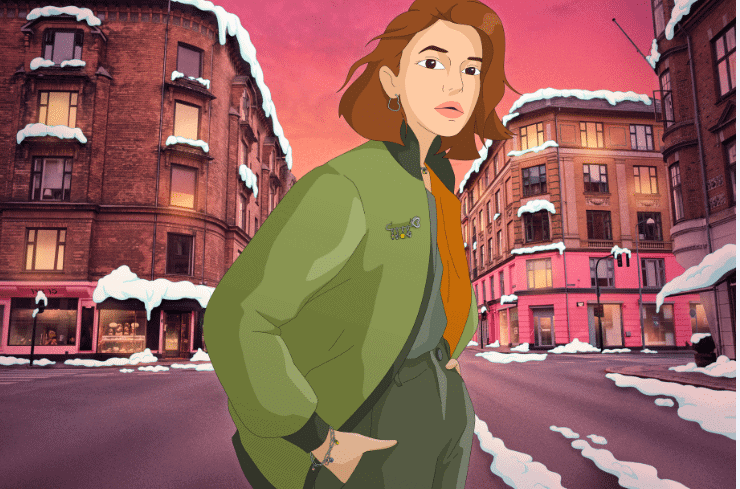 Pandora ambassador, Halima Aden shared her excitement about the project and seeing herself in animated form.
"Pandora is all about cherishing memories. And seeing myself as a cartoon for the first time is definitely a memory I will keep with me. It's so fun!"
United in their mission to spread joy and togetherness, Millie Bobby Brown along with Pandora's ambassadors are transformed into animated versions of themselves – celebrating their unique personalities and style. Passing through Los Angeles, New York, London, Australia and Shanghai in their gift-box sleigh, the friends connect with Pandora fans around the world.
One Lovely Day stars Millie Bobby Brown alongside Coco & Breezy and the Pandora Muses – Nathalie Emmanuel, Halima Aden, Georgia May Jagger, Larsen Thompson, Tasya Van Ree and Margaret Zhang.
Andy Baker, who created the joyful animated holiday universe, said it was important to vividly showcase the characters and their purpose.
"While creating the One Lovely Day animation, it was incredibly important to make sure we captured the unique personality of each character, showing off their quirks and personality that make them so iconic, while also conveying the message of unity which is much needed at this time."   
One Lovely Day reiterates the importance of coming together over the holiday season – be it physically, virtually or even in animated form.
The mini-movie also features Pandora's beautiful Timeless Collection which was launched recently. In the film, each character is seen wearing pieces from the sparkling new line of jewellery, which embodies effortless elegance, offering modern interpretations of timeless classics.
Speaking about the collection, Chief Marketing Director at Pandora, Carla Liuni said…
"We know this holiday season may be unusual, with some families unable to be together. So, we wanted to highlight that, regardless of where you are in the world, you can still celebrate with the ones you love and show them how much you care. The aim of this feel-good animation is to share this sentiment in a really fun and engaging way."
Pandora's Timeless Collection made its debut in October and features classic Christmas and love-themed motifs such as hearts, snowflakes, and infinity knots.