Is Spider-Man: No Way Home setting things up for a live-action Miles Morales film?
The Marvel Cinematic Universe has definitely outdone itself with the largest cast of comic book characters to grace the big screen. Welcoming the presence of an iconic character like Spider-Man all the way back in 2016, Tom Holland's take on Peter Parker has become a definitive story that is soon approaching its completion. As his trilogy comes to a close (at least in the coming of age format), it's about time to fully embrace Miles Morales on the big screen.
So far, Miles Morales' presence has been excitedly welcomed in other mediums such as in Sony Pictures' critically acclaimed Spider-Man: Into the Spider-Verse animated film. Additionally, with the launch of the PlayStation 5 in 2020, we got to witness another tale centred on Miles. Video game fans around the world were heavily receptive to it with positive reviews reverberating around its release.
With all the buzz surrounding the half Puerto Rican and African American hero, it's safe to say that the audience wants him to stick around and show up a lot more. Both the Spider-Verse movie and video game are expecting sequels in the near future.
As more characters are expected to grace the live-action portion of the Sony Pictures Marvel Universe, Miles will be a prized addition to bring into the mix. News on Spider-Man No Way Home has been gaining more traction, and with the rumour mill spreading around, it's easy to speculate that Miles Morales could be making his first live-action appearance.
To fuel this budding theory, we've heard Tom Holland state on record that Spider-Man: No Way Home is essentially the end of his trilogy. Basically, once the trilogy is done, we won't be seeing Peter Parker as a High School student caught between teenage adventures and heroic duties. Instead, we might be pushed towards a more seasoned version of the hero, taking a protégé under his wing as the new "Friendly Neighborhood Spider-Man".
Who better to be that new kid learning the ropes than Miles Morales?
Unlike Peter Parker, Miles is a character that usually has to deal with a much tougher roster of villains. The psychological toll of discovering haunting secrets and remaining a positive figure to his surroundings is a distinct confrontation that fundamentally surrounds the character of Miles.
Additionally, Miles is an interesting take due to the fact that he's tasked with living in the shadow of an established hero like Peter Parker's Spider-Man. Deciding to take up that mantle isn't a simple task. More so when the entire city of New York's villains are optimized to gear up against Spider-Man. Half the time, Miles will be facing seasoned opponents of superheroes like him.
With No Way Home, we'll finally see the pinnacle of Spider-Man's adversaries as the Sinister Six will take centre stage. Once Tobey Maguire and Andrew Garfield's Spider-Men have received their final send-off on the big screen, it will be time for Tom Holland to let go of his childhood and grow into a full-fledged superhero, worthy of praise from Tony Stark. After growing to become much more than a friendly neighbourhood Spider-Man, certain parts of New York will still need that friendly heroic touch. That's where Miles comes in and becomes the hero his city needs.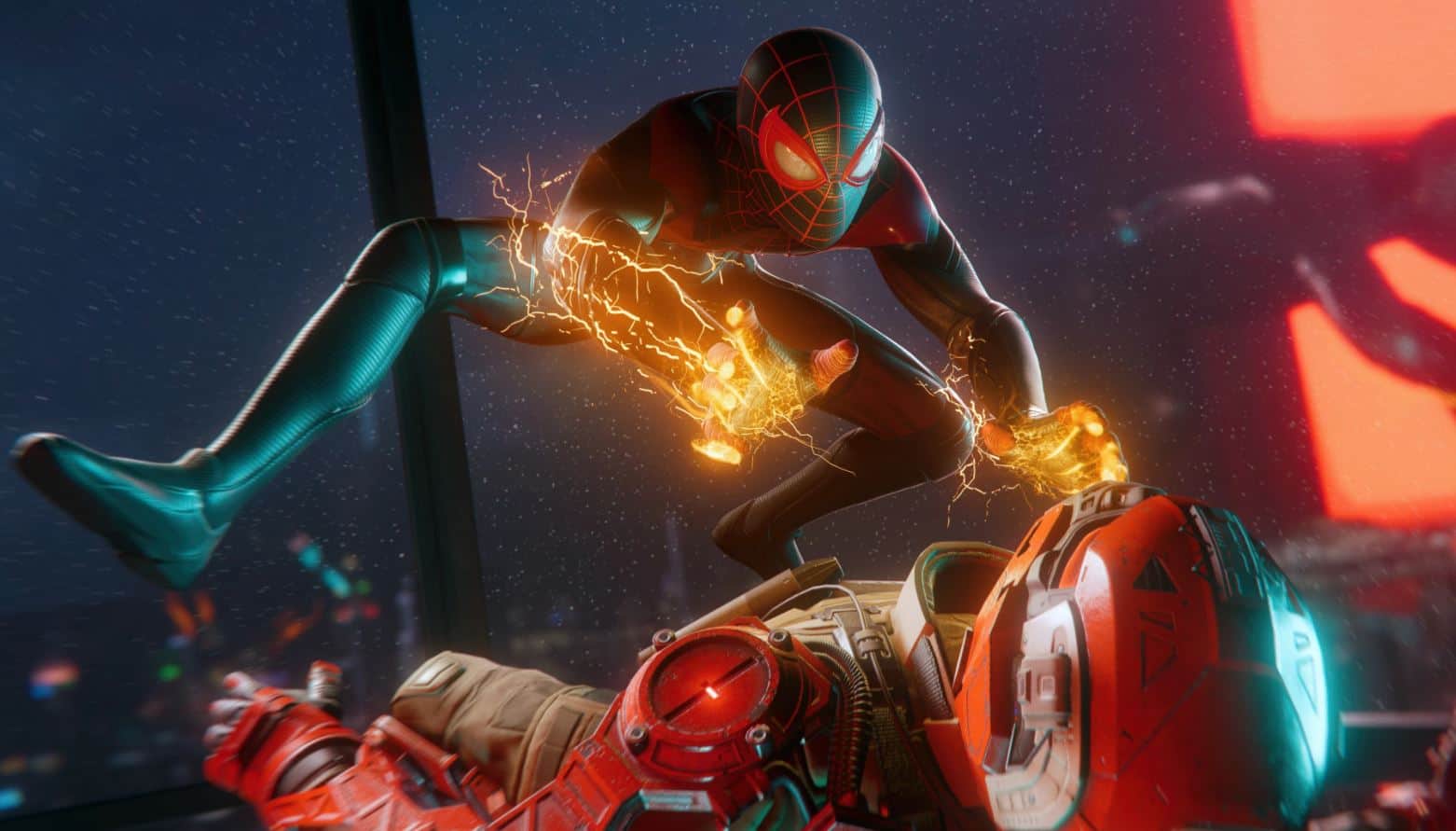 Sony, Please Give Us A Spider-Man Miles Morales Movie
The half-African American and half-Latino character has certainly skyrocketed into mainstream media in the last few years, offering fans a younger, hipper, and more street-smart hip-hop listening Friendly Neighborhood Spider-Man. Revolutionising the character by giving him unique abilities and setting Miles against a modern backdrop of Brooklyn, Miles Morales has certainly stepped out from underneath Peter Parker's shadow.
With Sony setting up separate solo Marvel films for villains like Venom, Morbius, and Kraven the Hunter, with more to come, isn't it time to introduce their own Spider-Man to their universe too? Why not leave Tom Holland's Peter Parker as the bridge between the two worlds and continue with a live-action Miles Morales movie that focuses on the Sony Universe? It just makes perfect sense.
Regardless of what happens, the likelihood of Miles Morales being introduced at some point seems certain. I mean as far as the Spider-Man lore goes, he is destined to take over from Peter Parker.
Considering Tom Holland was just 19-years-old when he was cast as Spidey, Sony will look to work the same magic with another young actor – ensuring that they'll be able to build on a franchise with plenty of films over many years.
Who should play Miles Morales?
A live-action Miles Morales movie basically means more characters (heroes and villains), more crossover potential, and, ultimately, more money. The question is, who could play the Kid Arachnid?
Well, Caleb Mclaughlin's name has been floating around the internet quite a bit. It seems he is one of the fan favourites on many casting wishlists. The Stranger Things actor is just 19-years-old but has already found stardom by appearing in multiple TV series over the years. His performance as Lucas Sinclair has certainly proven that he can balance humour and drama quite aptly – something that is very much needed for a live-action Miles Morales film.
In fact, we can go through a long list of reasons why he is a perfect fit – from his physical look to his feisty New York personality to his great self-esteem. He has even championed the hashtags #EmbraceYourFace and #BeYourBiggestFan on social media. Caleb Mclaughlin seems like the perfect casting for a live-action Miles Morales film.
And when you think about it, technically, the MCU has already set up Miles' introduction in a way. Remember when Donald Glover's Aaron Davis (The Prowler) mentioned his nephew in Spider-Man: Homecoming? All we really need now is a good script and a good director!
What do you think? Would you like to see Miles Morales take over after Spider-Man: No Way Home?