Can we talk about Midsommar without talking about Hereditary? Both Ari Aster films seem to work together. They are companion pieces.
Midsommar is a strange type of movie. I overheard people walking out after like, "That was the most messed up s**t ever." And yeah it was, but who cares? After capturing the horror community by the balls last year with his outstanding debut Hereditary, Aster brings us a trip to hell with characters belonging to a farce episodic kind of film like The Hangover.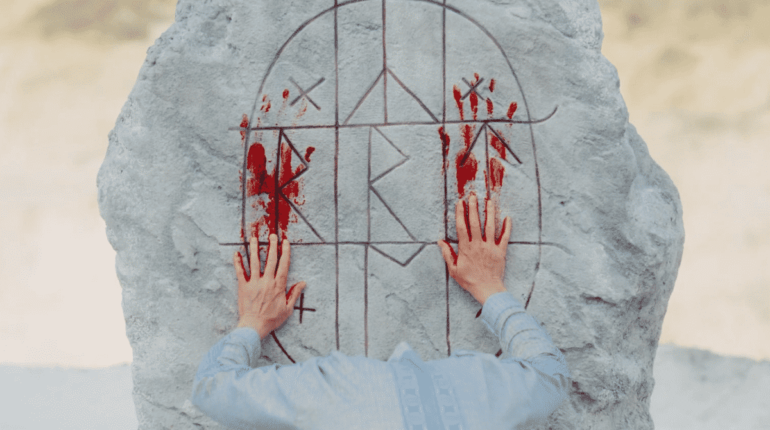 The catch is, it works up until it simply doesn't anymore. Midsommar doesn't just overstay its welcome at 147 mins, it's obnoxious about it too; extended rituals with no overall horror or even worse, terror. Aster completely relies on effect less gross out's to accompany his very weak drama, save for Pugh's powerhouse performance.
A crumbling couple and their friends visit Sweden and get involved in a pagan festival. Florence Pugh gives the best performance here than she's ever anywhere else. Online there's Oscar talk for it but I highly doubt The Academy will recognize anything to do with a horror film, but her time will come. Aster was also able to evoke Toni Collete's strongest performance in years with her grief-stricken mother, Annie, in Hereditary. Here it's Pugh's Dani who must tackle with loss. Whereas in Hereditary the bat shit elements happen as a reaction to the dynamics in play between characters, here the movie noticeably bids its time until it's 'time to play'.
The first time I saw Hereditary in theatres, I was most impressed with Aster's ability to terrify. Not scare or blow our minds but really get into our skin. He did it perfectly, recall the pure catharsis when Annie told her son she tried to abort him, before the matchstick reveals them both drenched in highly flammable oil. I couldn't get that out of my head for weeks. Midsommar has some things I won't be forgetting soon too. No spoilers, but soak in every moment involving Florence Pugh and like… A LOT of flowers in a glorious wide shot. That image belongs on the side of a building somewhere.
Aster has always been vague about the mythology of his folklore. We excused it in Hereditary because there were enough engaging threads that actually went places. The biggest mistake made with Midsommar was to lean heavier on the ambiguous folk stuff and abandoning the Americans we arrived in Sweden with. It's surely a trip, but it just feels like a boring one for most of the time.
It's funnier than Hereditary. Humour in horror movies tends to bother me, because most directors balance them horribly, but that aspect totally worked in this. As you laugh at the characters and the absurdity grows, it went into aiding the overall unsettling motions in the audience. Are we supposed to laugh? Some may ask, hopefully, you'll be lucky enough to see it with an audience that knows it should.
It's worth mentioning that this movie also has the craziest sex scene I've seen in a while. The ticket is almost entirely worth it for just that sequence. Brace the ribs.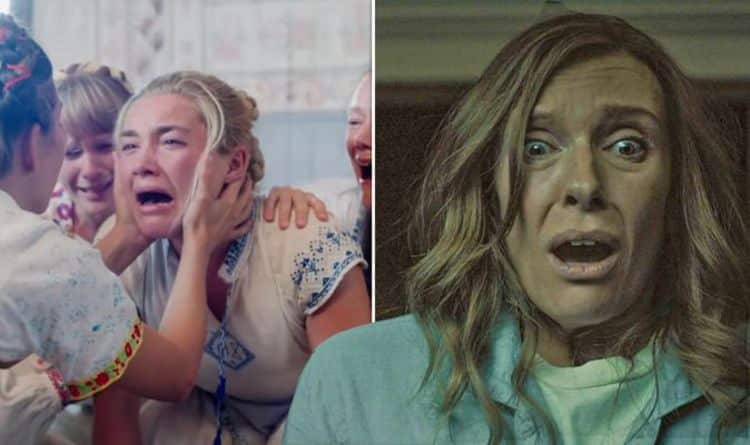 I'd like to see Aster step outside of horror to do something that would showcase the skills for drama he eluded to having in Hereditary.
Midsommar is a divisive movie, most people will hate it, some will love it, but it's worth checking out for its sheer audacity. Midsommar and Hereditary are companion pieces that deserve to be watched back-to-back, if you're brave enough.
Which movie do you prefer, Midsommar or Hereditary?