One game that has always been a part of our gaming collection and kept us enthralled by its technical achievements is one of the longest-running gaming simulator franchises of all time. Now Microsoft Flight Simulator has arrived on the Xbox.
Microsoft Flight Simulator has helped those stuck in their homes to go out and experience the outside world, albeit from a bird's eye view.
The most recent entry in the franchise has finally made its way onto consoles but is it just as amazing as its PC counterpart?
Does Microsoft Flight Simulator hold up on the Xbox Series X?
It's not easy getting up in the air
One of the most important things to take note of before starting Microsoft Flight Simulator is that as the name suggests, this is a true to life flight simulator. This is something that took me a while to get used to as it wasn't just a matter of opening the throttle and getting up in the air.
Initially, I kept crashing. And this highlights one of the game's biggest accomplishments. Microsoft Flight Simulator is as close as you can get to climbing into the cockpit of a real aeroplane.
Once I got to grips with the mechanics of piloting a huge lump of steel through the air, I really started to enjoy the experience.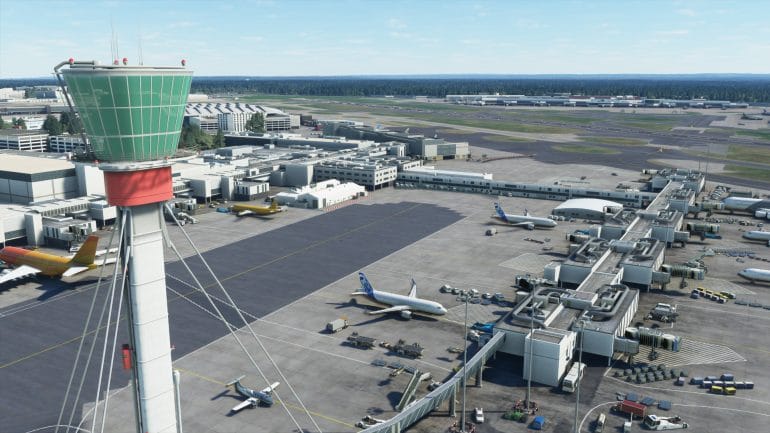 No Mouse, No Keyboard
Although you are able to connect a keyboard and mouse to your Xbox Series X, I opted to take the challenge of using a controller head-on in Microsoft Flight Simulator.
Asobo is to be commended for trying to map all those keys on a controller, and for the most part, it works fine. It's not as intuitive as playing with a mouse and keyboard but, as far as the non-advanced controls go, it works well enough.
It's when you start digging into more advanced features that you notice the controller's shortcomings. This by no means takes away from the enjoyment of flying through the skies at high speed, it just takes some getting used to.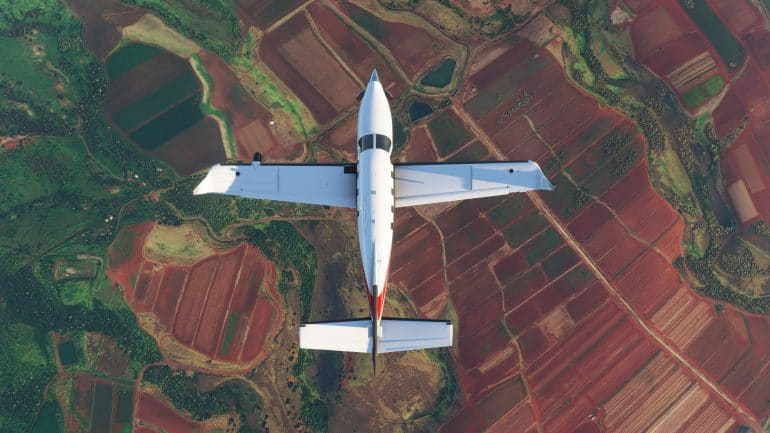 Visually stunning
There is little doubt that Microsoft Flight Simulator is one of the best looking games I've seen on the Xbox Series X. The game is every bit as beautiful visually as its PC counterpart. What Asobo has achieved feels, at times, like some strange black magic. This is especially true when flying over a neighbourhood you grew up in or even over the home you might be currently living in.
For some, flying over the Great Pyramids in Flight Simulator is the closest experience that many of us might get to actually being there.
Know what you are getting into
It is important for those who are buying Microsoft Flight Simulator on the Xbox to understand what they are getting into. This is a game less about shooting and pulling off spectacular moves and more about sitting back, relaxing, and enjoying the journey.
As they say, it's all about the journey, not the destination, and this rings especially true for Microsoft Flight Simulator.
There are a few challenges to complete but beyond that you'll be taking off, flying to a destination and landing. This might not be to every gamer's liking but I found it relaxing just cruising in the air enjoying the moment. And if you are able to do that then Microsoft Flight Simulator is a breathtaking experience.
Should you take the plunge and get Microsoft Flight Simulator on the Xbox Series X?
As mentioned, as long as you know what you are getting with Microsoft Flight Simulator then this is the best game of its genre currently available and as close to flying an actual plane as most of us land-lubbers will get.
With breathtaking visuals and a relaxing game loop, Microsoft Flight Simulator is a game for a specific segment of the market, but it is also a game everybody should at least try once, even if it is just to experience the technological magic Asobo pulled off.
The Review
Microsoft Flight Simulator
Microsoft Flight Simulator on the Xbox Series X is an astonishing achievement. Asobo has created an amazing experience on PC and by some unholy magic has been able to bring that same experience to consoles.
PROS
Astonishing visuals
One of the most relaxing experience you can have
Amazing technical achievement
CONS
Controls can be fiddly
Might not be to everyone's tastes
Review Breakdown
Gameplay

0%

Graphics

0%

Replay Value

0%

Sound and Music

0%