Simulation games have come a long way since they first made their way into our homes in the '70s and '80s. Today there is long list of sub-genres ranging from sports, vehicle, flight and construction to business, farming and even life simulations.
They've become far more detailed over the near 40 years since its first existence on PCs. Case in point, Microsoft Flight Simulator.
The game had its first release in November 1982 as a port of FS1 Flight Simulator for IBM PCs. Three months shy of its 38th anniversary, Xbox Game Studios released its latest iteration within the franchise, now spanning some 15 iterations.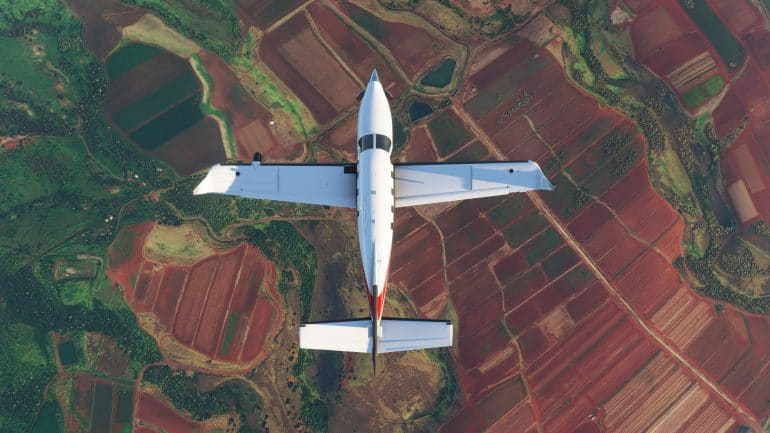 With many of us around the world still under some form of travel restrictions or just avoiding such public forms of transport, Microsoft Flight Simulator allows anyone to take to the skies and enjoy the peace and tranquillity of the surroundings without the inconvenience of having to produce your passports, needing to check through security or, the worst part, having to deal with an inconsiderate public.
Having not boarded a plane in a little over 12 months now, and probably not for a while to come, being presented with the opportunity to do so at my leisure was very inviting.
There are many titles that advertise their true open-world setting but nothing comes close to this. Nothing.
Microsoft Flight Simulator isn't an open-world title, judging by previous titles, it's literally the world. And that's not overstating how incredibly large the setting is. The game is based on Asobo Studio's game engine, which integrates Bing Maps live data, providing access to some 2PB of data. That's two petabytes – yes, 1,024 terabytes.
To put that into more consumable numbers, Microsoft Flight Simulator includes some 37,000 airports around the world, 1.5 billion buildings and over 2 trillion trees. The scope is just incredible.
While almost each of the airports within the game is fairly realistic, many of the smaller runways are based on AI to research and interpret the map data to recreate a 3D production. Airports, however, are seemingly a lot easier to build on the fly using the AI, but things quickly take a strange turn when it comes to the recreation of almost any other building. This has resulted in a number of crazy, but funny, buildings from notable landmarks – from Buckingham Palace being recreated as a block of residential flats to the very tiny skyscraper in place of Washington Monument.
Apart from the AI-reproduced content, Microsoft Flight Simulator also includes a number of from-the-ground-up crafted elements, including over 20 planes – from the basic Cessna planes to much larger Boeing 787. This also includes around 30 detailed airports.
Back on the Bing Maps live integration, the live data provides current weather and time conditions at the airports you take off from, which can easily be adjusted by means of a simple toggle. It may not be the best for tourism or site seeing to depart in the middle of the night, but it does allow for realism. This also brings in other elements such as weather, including rain, snow and the likes. This makes the game very data-hungry, but if you don't need it, you can simply turn it off.
In terms of Microsoft Flight Simulator's graphics capabilities, it's one of the best-looking games around, yet with a sense of simplicity.
Taking off in an AI-generated environment, the setting may not have the best realism but, with each metre higher you fly into the sky, the more realistic it becomes.
Almost every time I fly, I try to book a window seat. No matter how many times I take to the skies, looking out the window in the clouds at eye level, down to the ground on a clear day or out over the horizon always seems to capture my attention. This same experience is what draws you, or at least me, in. Once I've reached a comfortable altitude where you don't have to engage too much in the controls, you can switch the cameras and just take it all in. From the sun in the background, the different types of clouds or the changing weather up close.
To start off your simulator experience, things aren't as smooth sailing as you would hope.
Running on Steam, you download a 500MB client, which is simple enough. The client, is where I experienced most of the glitches. With a nearly 100GB download requirement, the downloader just dropped off or closed itself every few minutes, perhaps around 10 times during the 7-hour download period.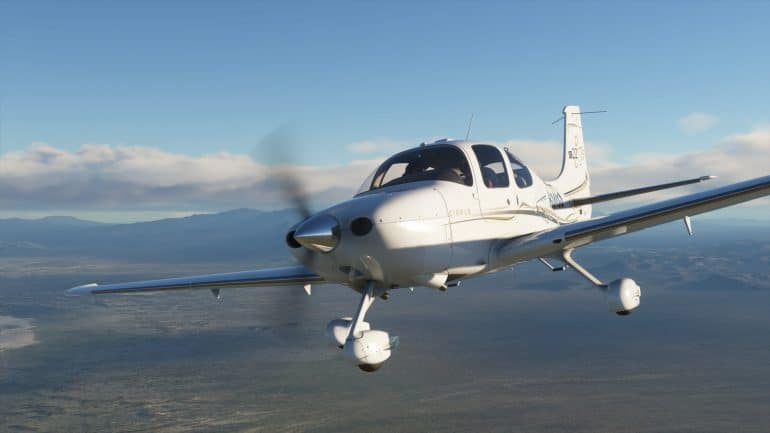 Leaving it to run and download without constantly checking on it isn't a great idea. What's weirder is that fact that each time it restarts, it loads the game, allowing you to change some settings, before then alerting you to the fact that you need to continue downloading. During the last download run, the client states that 20GB is left to be downloaded, but somehow ended up finalising at the 30GB mark. Only then could I complete the final setup and then take to the sky.
Despite these struggles over the course of a day, however, it was all worth it.
Once in the game, you can adjust your experience of Microsoft Flight Simulator, building yourself up from a complete novice to an experienced pilot. There are three basic settings to fly, from a complete novice, some realism and experience required, to the full realistic experience, where you'd need to do all the necessary checks, radio communications and the likes.
You can also take your experience from a Cessna to the Boeing once you become more comfortable with the controls.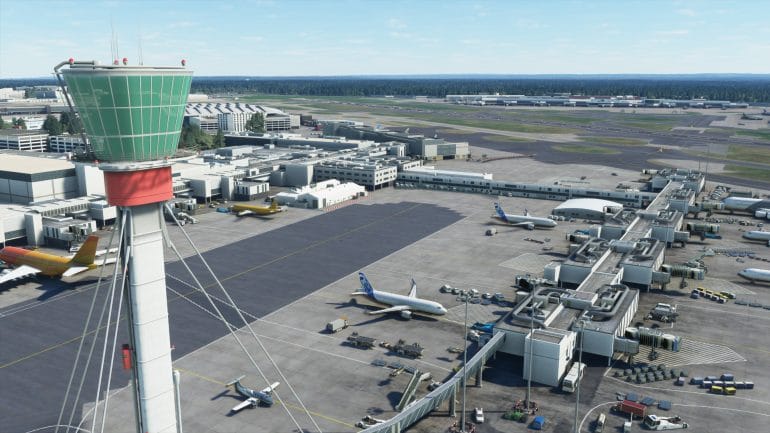 There is also a training programming which will take you through all the controls, the dials and then actually performing the various functions of flying. It's a very engaging process.
Microsoft Flight Simulator allows you to take on a few weekly challenges, fly with friends and some other tasks. But, for the most part, you can simply select departure and arrival airports, select a plane and fly. That's pretty much what it's about: flying. And enjoying the experience of it.
The game also has the potential to grow from this, which can be seen as the base or starting point for the simulator. Microsoft itself is hoping to spawn a new hardware craze off the back of the game, which may suggest an increase of some $2.6 billion in PC hardware and peripheral sales directly attributed to its launch.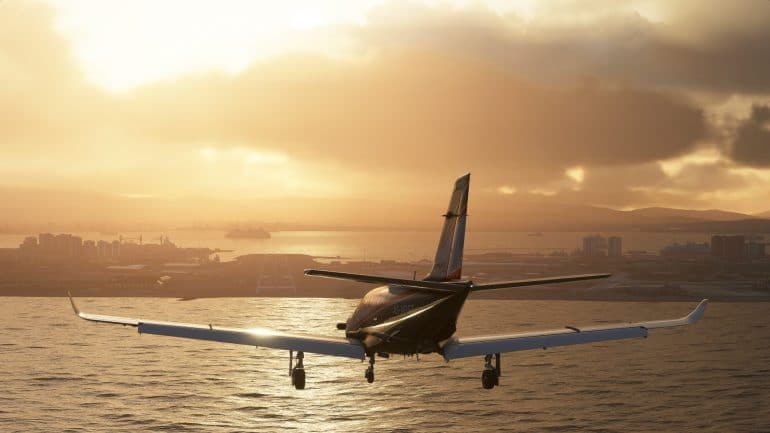 Having last played the Microsoft Flight Simulator series sometime in the '90s, I wasn't overly sold on the idea of the game. The experience of the '90s title didn't leave much of an impression on me, being very challenging as a youngster just trying to find some entertainment. Much to my surprise, the latest title pretty much undoes all of these experiences.
The Review
Microsoft Flight Simulator 2020
Microsoft Flight Simulator looks good. It's as easy or difficult as you want it to be. It's incredibly large. And, in 2020, it makes for the perfect escape from being stuck at home not being able to fly abroad.
PROS
Beautiful graphics
Insanely massive world
As easy or difficult as you want
CONS
Buggy client
Download size
Review Breakdown
Gameplay

0%

Graphics

0%

Replay Value

0%

Sound and Music

0%