Just over three decades after his first appearance as Batman, Michael Keaton is reportedly in talks to reprise his role as the Caped Crusader alongside Ezra Miller in Warner Bros upcoming stand-alone movie, The Flash.
According to an exclusive report by The Wrap, talks with the Beetlejuice actor are in the very early stages. It's still far from a sure thing, and can go either way. There are currently no exact details about how big or small Keaton's role will be.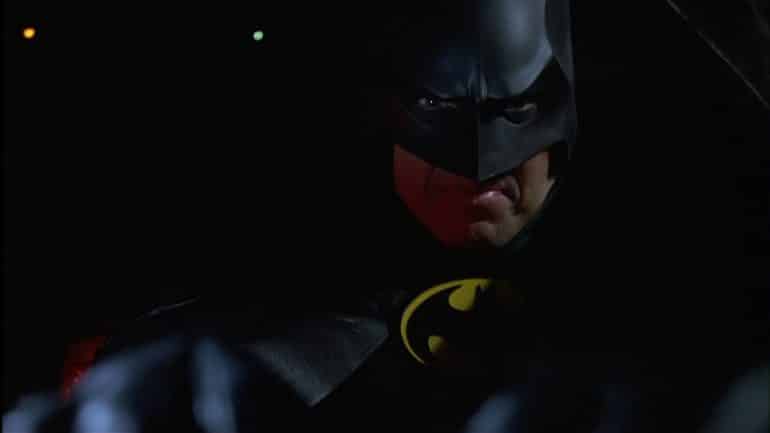 But we do have some information about the movie itself!
The movie's plot will introduce general audiences to the concept of the multiverse – one of the of core concepts underpinning DC Comics. If you didn't already know, the multiverse refers to a shifting number of alternate universes that coexist within the larger reality depicted in DC comics. Originally created to explain various contradictory changes the company's characters experienced over decades, it allows several different versions of the same characters to simultaneously exist and occasionally interact.
This means Matt Reeves' The Batman (starring Robert Pattinson as Bruce Wayne) will not be affected and is still viewed by the studios as the future of the franchise.
Michael Keaton first donned the famous cowl in 1989's Batman, directed by Tim Burton. He returned to work with Burton in 1992's Batman Returns.
Keaton exited the role during the development stages of the third movie, Batman Forever. The move saw Val Kilmer go on to portray Batman under the direction of Joel Schumacher, with George Clooney taking over the role in Batman and Robin.
The Flash will disregard the two latter movies entirely and focus on what Keaton's version of Batman has been doing since we last saw him.
The Flash is said to be loosely based on the 2011 DC Comics crossover event, Flashpoint.
The story will follow Ezra Miller's Barry Allen as he travels back in time to prevent the death of his mother. In doing so, he inadvertently creates another universe which is protected by Michael Keaton's Batman.
https://www.facebook.com/150694751922/posts/10156952761021923/
While we still don't know how the introduction of the multiverse will impact future DC movies, it certainly creates a variety of options for Warner Bros to work with.
If these talks make, sources say Keaton could end up playing Batman in a mentor capacity, a bit like Sam Jackson's Nick Fury, and appear in multiple movies. BATGIRL is one of the possible projects. https://t.co/3FTuQQplZn

— Borys Kit (@Borys_Kit) June 22, 2020
The Flash is hoping to start production in 2021. However, this will be subject to corona virus safety measures.
Would you like to see Michael Keaton return as Batman in future DCEU movies?