We all hear exciting stories about what celebrities were like before they became famous, and many of the stories are really endearing. But unfortunately, not all stars had a good experience in high school. Michael B. Jordan was apparently teased throughout his high school career. When faced with one of the reporters who mocked him in high school, he taught his viewers how to deal with our past bullies gracefully.
RELATED: Static Shock Movie: Michael B. Jordan Producing For DC Comics
Michael B. Jordan Handling the Situation with Grace
Recently, while the actor-turned-director was walking the red carpet for Creed III when The Morning Hustle host Lore'l caught up with him. To her surprise, Jordan recognised her from high school, as they had both gone to Chat Science Academy in Newark and had heard about a recent podcast she went on where she explained that she and others at the high school used to tease him.
He had said, "[I was] the corny kid, right?" referencing her recent podcast chat. She seemed a little shocked, saying, "I did not say that! [I was] misquoted, for sure," though Jordan let her off the hook to move on with the interview, saying, "I heard it. I heard it. It's all good. What's up?" Jordan was ready to let bygones be bygones.
He is providing an exemplary model for his admirers and onlookers to grant absolution to those who were unkind to them in high school, as chances are they are not aware of the consequences of their actions. Eventually, when they reach success, they will likely regret the way they treated you.
Speaking of embarrassment, it seemed that Jordan was ready to walk away from the whole memory, which is precisely what he did. Lore'l attempted to make things right by telling Jordan that he's "not corny anymore," to which Jordan responded in the best way that he could have to someone who used to tease him. He walked away. I bet Lore'l felt a little awkward after that…
RELATED: Tom Clancy's Without Remorse Review – Amazon's Failed Mission
High Schoolers Teasing Michael B. Jordan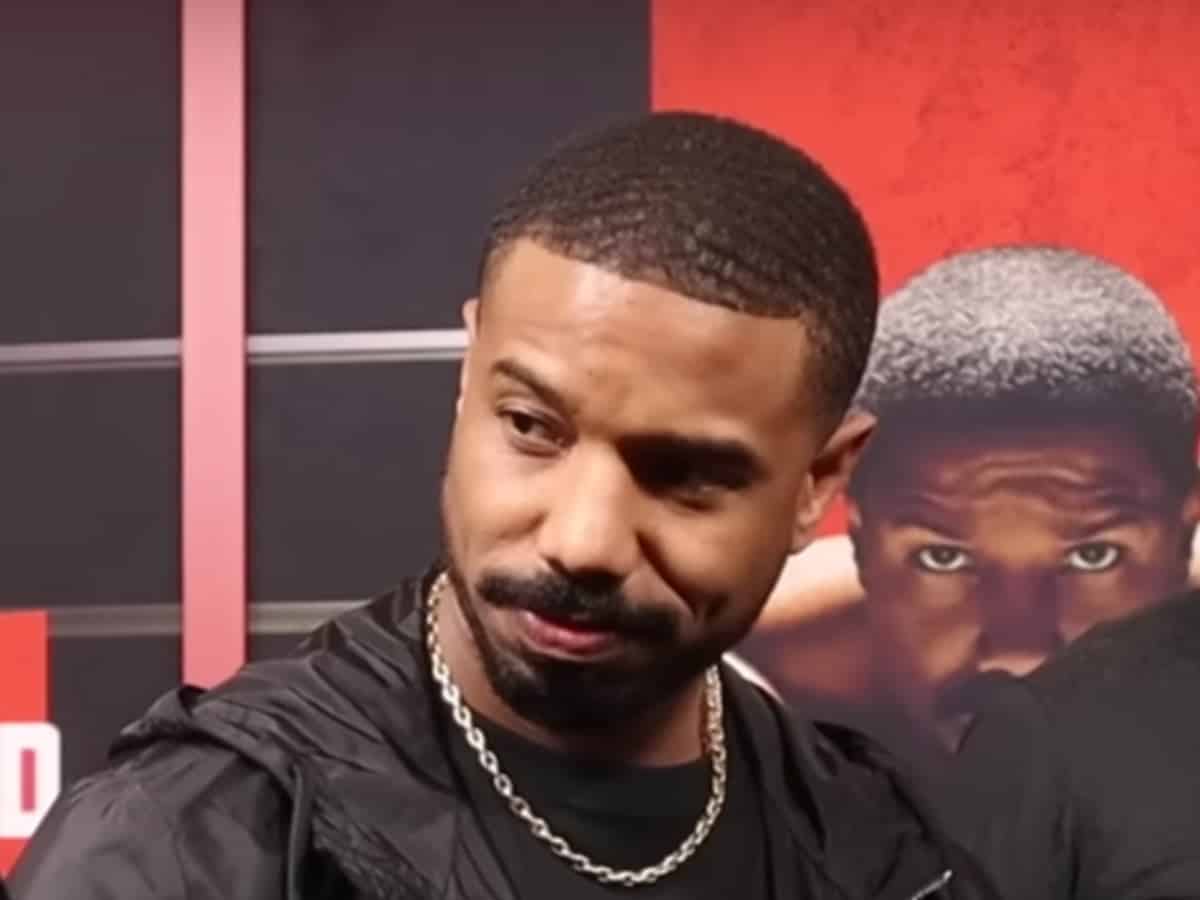 The Morning Hustle host Lore'l recently went on a podcast and admitted how everyone in her high school used to make fun of Michael B. Jordan because of his name. Back then, he simply went by Michael Jordan. "We teased him all the damn time because his name was Michael Jordan. So let's start there, and he was no Michael Jordan."
His classmates would tease him because he would bring headshots to school, giving them an "opportunity" to capitalise. "And he also would come to school with a headshot. We lived in Newark; that's the hood. So we would make fun of him like, 'What you gonna do with your stupid headshot!?' And now look at him!"
Creed III
Creed continues the Rocky franchise, which focuses on Adonis Creed. In the third movie, he has a thriving career and family life. Still, his latest opponent is a childhood friend and former boxing prodigy that has returned to the scene. The release date for the film is in just a few days, on the 3rd of March, 2023.
Michael B. Jordan is both the director of the Creed franchise as well as the main character of Adonis Creed. The rest of the cast comprises Florian Munteanu as Viktor Drago, Jonathan Majors as Damian Anderson, Phylicia Rashad as Mary-Anne Creed, Tessa Thompson as Bianca Creed, and Wood Harris as Tony Burton.
RELATED: Ta-Nehisi Coates: Superman Reboot The Story Of Val-Zod Or Calvin Ellis
TL;DR
Michael B. Jordan was teased in high school because of his name and carrying headshots.
He recently encountered one of the people that would tease him in an interview on the red carpet.
He dealt with it masterfully, and anyone dealing with teasing should take notes.
Do you think Michael B. Jordan dealt with this reporter who used to tease him well?