As the title continues to delve into the relationships in Mera's life and indeed that of the potentially reformed Orm Marios, Mera: Queen Of Atlantis #3 continues the series' impressive form. Taking place primarily on land, this issue seeks to form a stronger bond between Mera and Orm, and also between the audience and Ocean Master as he continues on his journey of duty and redemption in reader's eyes.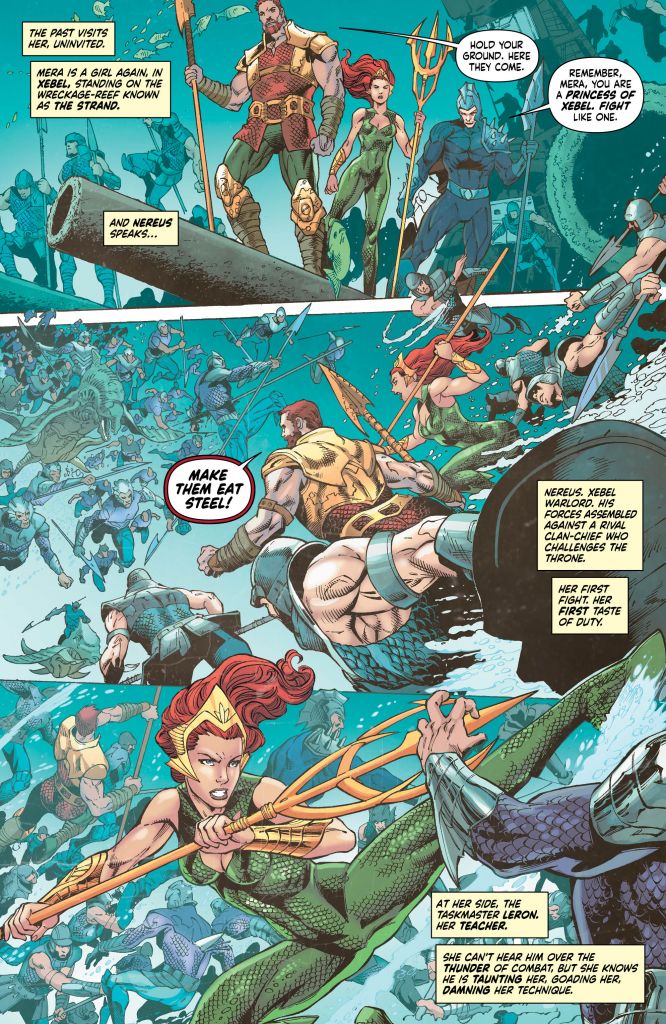 Focusing on Orm's life on land, we get an insight into how he has settled down, creating a small family of his own. Away from the duty and violent nature of the sea, it is interesting to see this man of royalty and war find peace for himself. However, it is that duty and war that is calling him back to that ocean he held command over; the news being brought to him in the form of Mera. This job is all the more difficult for her, after the tumultuous history the two of them share. This is an issue of difficult and testing decisions for the pair, however. Orm having to leave his family in order to protect Atlantis is a choice initially made out of tradition and loyalty to his brother but quickly becomes a bid to protect his family. In combating the issue he can continue to protect his family, something his wife understands.
This issue has done a tremendous job in setting up the second half of this series…
In deciding this, it is Mera who must also compromise and seek help not only in Orm but also in others who have been instrumental to her past. Initially tracking her history as a Princess and the role she was brought up to play in her Kingdom, Mera is notable for how she left her place in favour of marrying Aquaman and breaking tradition. It is this that connects her back to Orm but it is also the war that takes her back to her origins. In seeking help from King Nereus, Mera is not only accepting some part of her past, but also re-engaging with the traditions and customs that she fed from. An ironic situation for both of them, this issue has done a tremendous job in setting up the second half of this series, starting the road towards the final war and the two sides that are forming.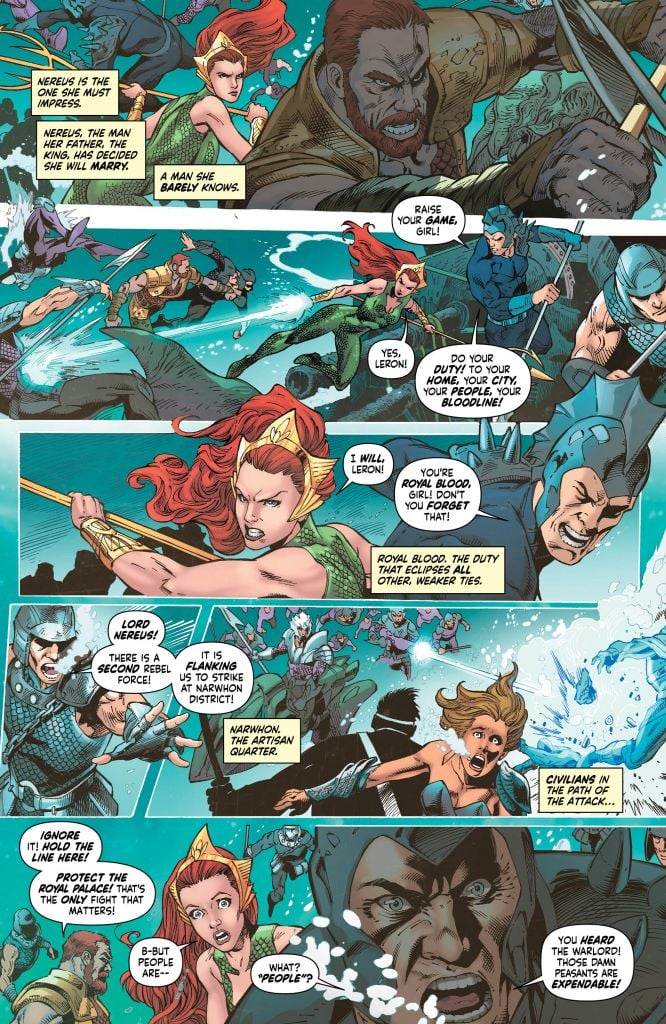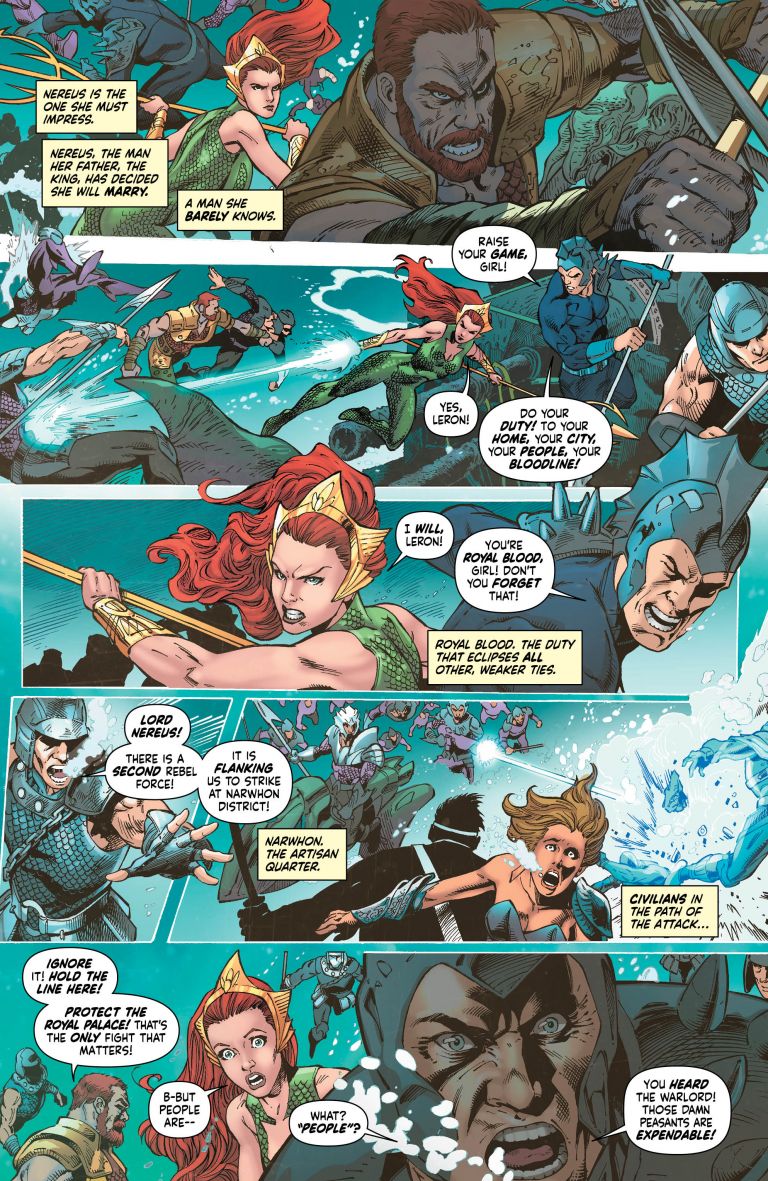 The strength of Mera: Queen Of Atlantis #3 can be found in its character building moments. As these former enemies learn to work together and discuss the loyalty that drives them to make the decisions, they do ultimately discover that it is the same thing that drives both of them; the devotion to protect their families.
This miniseries was a wise move by DC, especially ahead of the Aquaman movie, which will include so many of these characters. Furthering each of their narratives and allowing audiences to see them in new lights, the plot put in place by this talented writer certainly has room for improvement but has the strong foundations to build upon. The artwork is standard DC and functions as it should here, with perhaps not as much artistic stylisation as could be expected.
Overall, this was a much more personal tale and, as a reader, I wish to continue this wave of enthusiasm throughout the rest of the series.