At 69-years-old, Oscar-nominated Irish actor Liam Neeson remains one of the busiest action stars in 2022, delivering a total of 8 films focused on his "very particular set of skills" in the last two years. Well, he certainly lived up to his promise to Variety in 2019 of making action movies "until they bury me in the ground." Yet, of all the recent releases, Martin Campbell's Memory (2022) seems to stand above the rest.
Memory isn't just another Liam Neeson movie. It's a return to form for the filmmaker, as it seems to deliver on everything we've begun to associate with the actor and so much more. For one, the story here is exceptionally interesting. And when you look at all the talent involved (including the cast, crew and a director well versed in the action genre), this is definitely a step up and perhaps more in line with the thrills from Taken than any of his most recent work.
Just watch the trailer and you'll see what I'm talking about.
What is Memory about?
Directed by Martin Campbell (Casino Royale, The Mask of Zorro, The Protege, Green Lantern), with cinematography by David Tattersall (The Green Mile, Con Air, Star Wars: Revenge of the Sith, Die Another Day) from a screenplay by Dario Scardapane (The Punisher, State of Affairs, Dominion), Memory (2022), a remake of the 2003 Belgian film The Memory, is an action thriller about an assassin assassin-for-hire who finds that he's become a target after he refuses to complete a job for a dangerous criminal organisation.
Full Synopsis:
Follows Alex Lewis (Liam Neeson), an expert assassin with a reputation for discreet precision. Caught in a moral quagmire, Alex refuses to complete a job that violates his code and must quickly hunt down and kill the people who hired him before they and FBI agent Vincent Serra (Guy Pearce) find him first. Alex is built for revenge but, with a memory that is beginning to falter, he is forced to question his every action, blurring the line between right and wrong.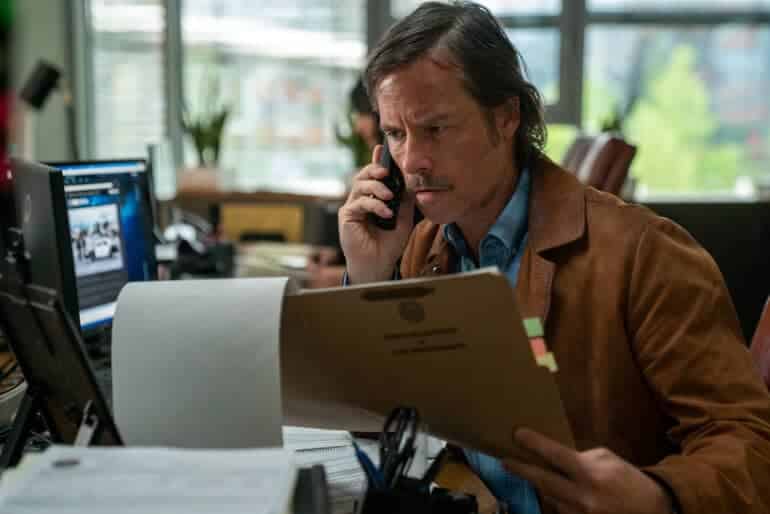 Who stars in Memory (2022)?
The cast includes Liam Neeson, Guy Pearce, Monica Bellucci, Taj Atwal, Harold Torres, Ray Fearon, Ray Stevenson, Louis Mandylor, Stella Stocker, Lee Boardman, Antonio Jaramillo, Rebecca Calder, and Kate Nichols.
Watch the trailer:
When does it open in cinemas?
Starts Friday the 29th of April, 2022.
About the early screening
Here's your chance for you and a friend to win tickets to see the film before everyone else. The winner gets double tickets + popcorn and cooldrink.
Date: 28th Thursday, April 2022 Time: 19:30
Venues: Johannesburg Sandton City and Cape Town Cavendish
To stand a chance of winning (double movie tickets) to attend the pre-screening of the movie Memory:
Please share the post on social media (Facebook, Instagram or Twitter), tag us, and let us know if you're attending CT or JHB in the comments section below.
The competition closes on 26 April 2022. Winners will be contacted via email on this date. Please use a working email address.
The giveaway is restricted to readers who reside in South Africa only. Terms and conditions/Site disclaimer rules apply. One entry per person. The winners will be contacted via email. The prize excludes travel, is non-transferable and cannot be redeemed for cash.
© 2022 Empire Entertainment. All Rights Reserved.