Every gamer really wants to be the hero. It's an idea at the core of nearly every video game ever released. But, of course, no hero can truly be victorious without defeating a villain or an arch-nemesis. It seems no matter how great a game hero might be, every well-designed game has an equally great boss to defeat.
While the prospect of facing off against a boss in a video game is always a daunting one, there are some bosses that tend to instil a much deeper fear in all of us. These are bosses that ensure that the encounter is ingrained into our minds long after we put down the controller.
We've all been there. Palms sweaty. Knees weak. Arms heavy. Mom's spaghetti… Head-to-head in a showdown in some of the greatest battles of your life. Here we've decided to put together a list of 10 of the most memorable video game boss encounters we've faced. Whether good or bad, each has left an impression on us in their own unique way.
1. Psycho Mantis – Metal Gear Solid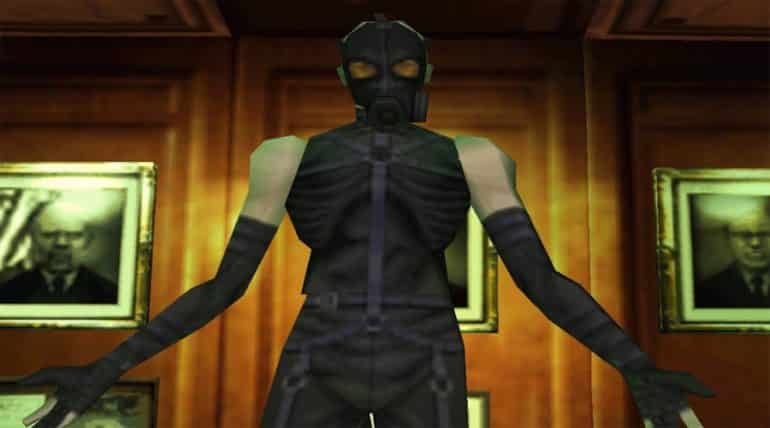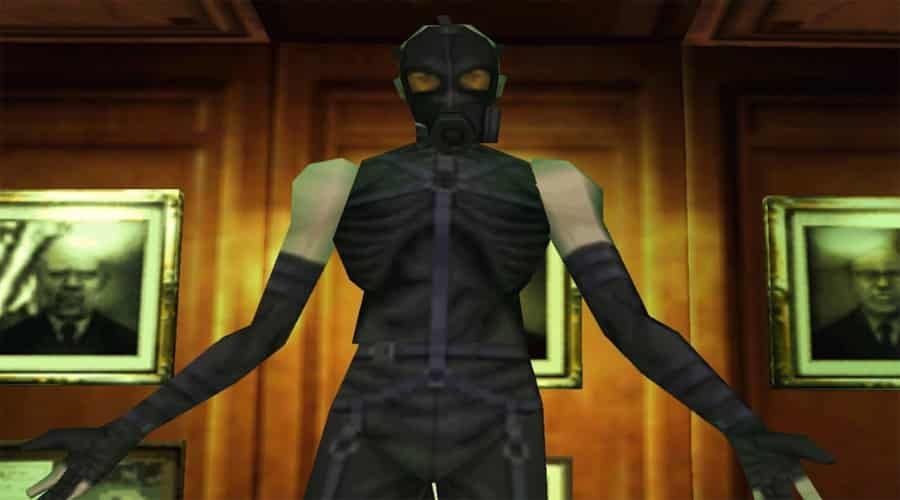 Metal Gear Solid's Psycho Mantis is not only a memorable game boss because of his strange attire but also because he is known for breaking the fourth wall.
Imagine an era before the internet, where information about video games was shared on the playground or around office water coolers, rather than forums. Imagine you are facing off against this strangely dressed villain and all of a sudden, he starts quipping about how you play too many games. It's weird, but not necessarily creepy. But then suddenly he starts naming the games you've been spending your time with over the last few months (if those games include Konami games) and it's then when you realise that this isn't just your run of the mill jump on his head or shoot him until he dies boss battle.
Before you can recover from the shock, Psycho Mantis commands you to put down your controller and witness his power as he uses his "psychic" powers to make it rumble and move. Although both of these moments are enough to freak out any kid, its when you realise that Psycho Mantis seems to be screwing around with your controls that things take an even weirder turn.
It's only after realising that you need to change your controller from Port 1 to Port 2 that you are finally able to send this weirdo to the grave. The fact that there was no way of looking this up on the net and having to either figure out what to do on your own or find out from a friend made finally beating this boss a very satisfying accomplishment.
2. Robo-Hitler – Wolfenstein 3D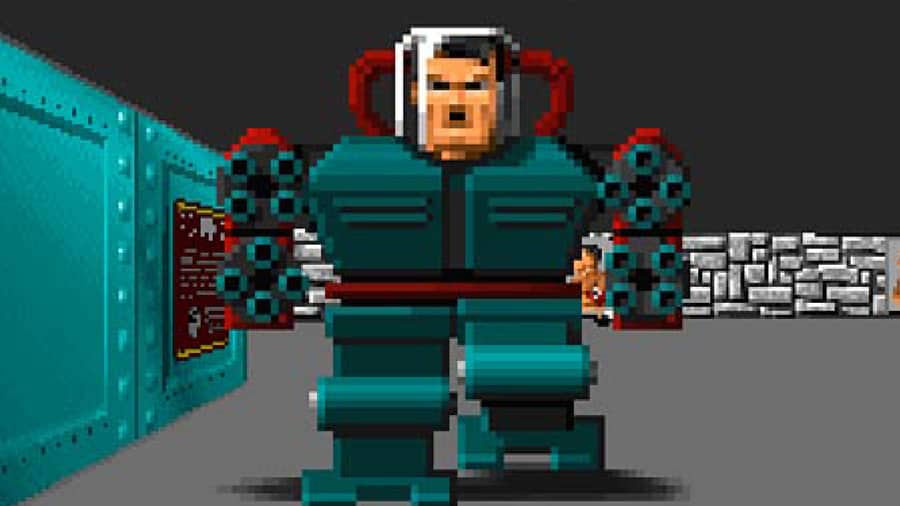 Wolfenstein 3D was one of the first first-person shooter games ever made and a game I remember playing to death. I mean who wouldn't want to play as a bad-ass American Soldier named B.J Blazkowicz and kill hordes of evil Nazis? While most of the game tends to be grounded in real life, well at least for the most part, suddenly facing off against a robotic Hitler as the final boss definitely upped the stakes (and weirdness factor).
So, there you are, almost finished single-handedly destroying the Nazi threat and you come across a robot with Hitler's head perched atop its body in a jar. Not only is this a scary sight that would send a weaker stomached hero running for the hills, but this robotic version of Hitler has four (yes, four) Gatling guns mounted on his sides.
My first thought at seeing this monstrosity was "kill it, kill it with fire" and, because I didn't have a flamethrower at hand, I basically used all the weapons in my arsenal. In the end, it was quite satisfying seeing this villain sink into a pool of blood.
3. Nemesis – Resident Evil 3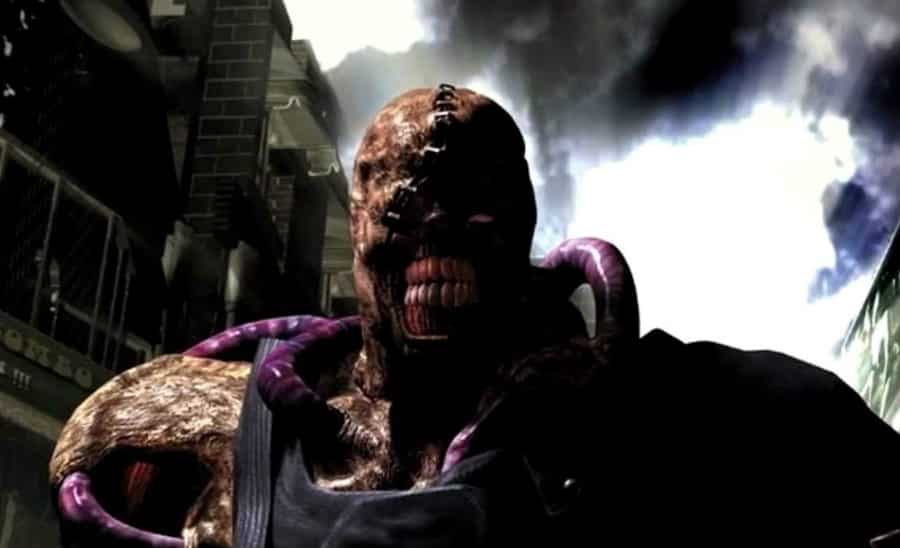 From the moment you first hear the creature moaning STAAAAAAAAARS, you know you were in trouble.
Nemesis is a grotesque creature that just doesn't know when (or possibly how) to quit. From the get-go, this hulking eight-foot rocket launcher wielding monstrosity will Liam Neeson your butt, because he will find you and he will kill you.
Popping up at the most inopportune times you are forced to quickly decide, do you face down this creature or do you run? Just always remember, there is no shame in running and surviving until the next encounter.
For someone who has mostly been facing off against the walking dead and a few strange creatures coming face-to-face with Nemesis is enough to give any gamer nightmares. And when you finally defeat him it is only by using one huge laser beam and, even then, he still manages to try and kill you one last time. This boss gives the phrase "never give up" a whole new meaning.
4. Ornstein and Smough – Dark Souls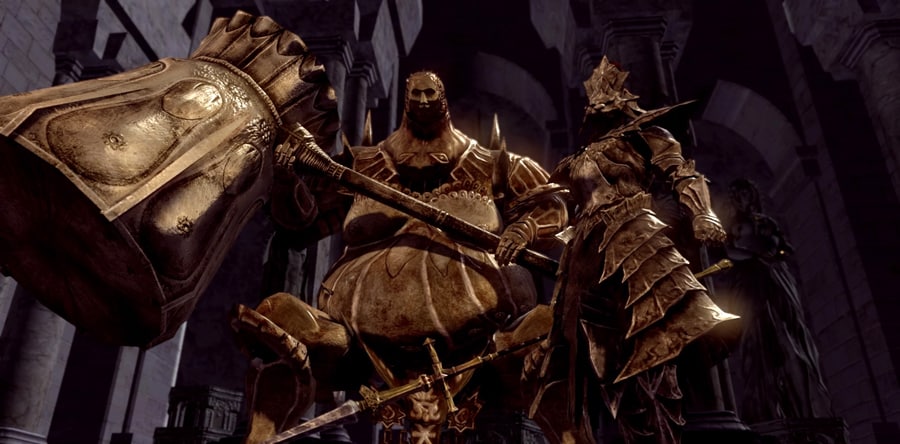 In a game about punishing yourself and facing off against ever more creative and deadly bosses, it takes a lot to stand out. I know what you are thinking, "But there are two of them?" Yes, that is the exact same thought that crosses your mind when you first see these gleaming harbingers of death.
What makes these two so deadly and memorable? Firstly, while both towers well above your character but it's the combination of Ornstein's speed and agility paired with Smough's pure brute strength (and his huge hammer) that makes these foes so difficult to deal with. Worse still is that should you be able to defeat one of the pair, the other gets a significant boost in power and health.
Naturally, this means you'll have to think long and hard about which one of these two you want to end up facing off with and who you need to take care of first. Either way, this will be a battle you won't soon forget and one you will die loads of times trying to beat. As the previous entry taught us, just never give up.
5. The End – Metal Gear Solid 3: Snake Eater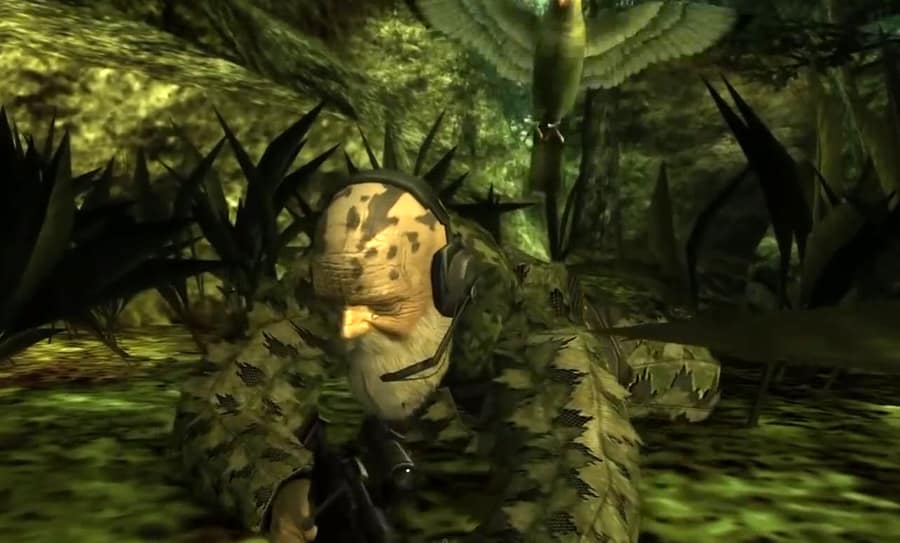 This is a boss that made the list not because of his overwhelming strength but rather because of how you could approach this master of sniping. This is a boss who relishes in his ability to wait for you to make a wrong move. Using his parrot as a spotter, one wrong move could see you meeting the end of his bullet.
It's all about endurance and, as with most of the bosses on this list, persistence. It takes some serious sneaking and getting close enough to punch him or trying to beat him at his own game by sniping him from a distance to finally beat this age challenged villain, or so you thought. If you don't want to go through all the trouble of sneaking or praying he doesn't snipe you before you snipe him, then you can let time do the dirty work for you, literally.
By moving the clock on your console forward, you can cause The End to die of old age. Yes, once you return to the game after changing the clock of your console, you will find the now deceased body of The End. What a way to go.
6. Donkey Kong – Donkey Kong NES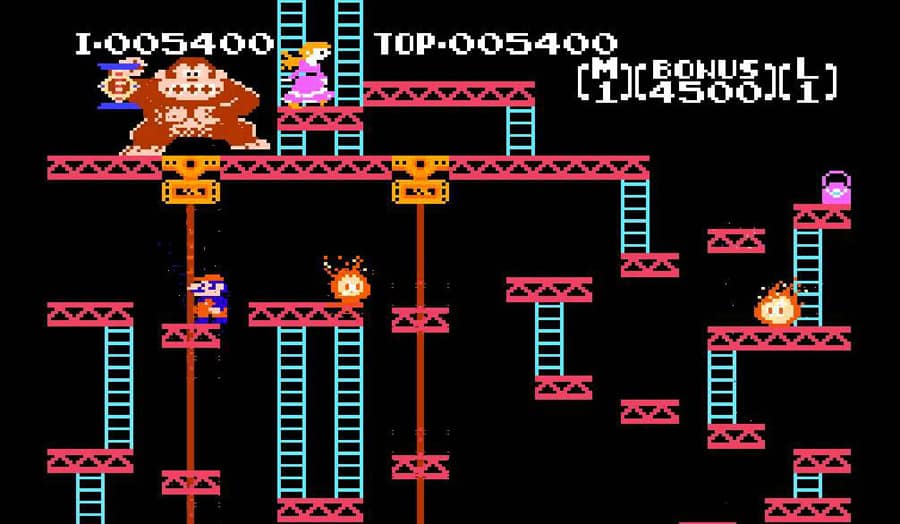 Basically, one giant boss battle I still remember jumping over what seemed an endless number of barrels in order to save my lady from the evil giant ape called Donkey Kong. While the barrels are quite the nuisance, it's those little flames that tended to be the death of me.
Just as with most boss battles, I fondly recall finally reaching the top of the structure only to send Donkey Kong flying and finally saving my girlfriend (wife? Princess?). It was a very satisfying feeling for a 10-year-old to finally beat what he considered his arch-nemesis.
I was also taught a valuable lesson that day, one that would stick with me throughout all of the future boss battles I would face, and that was that persistence paid off.
7. Shao Kahn – Mortal Kombat 2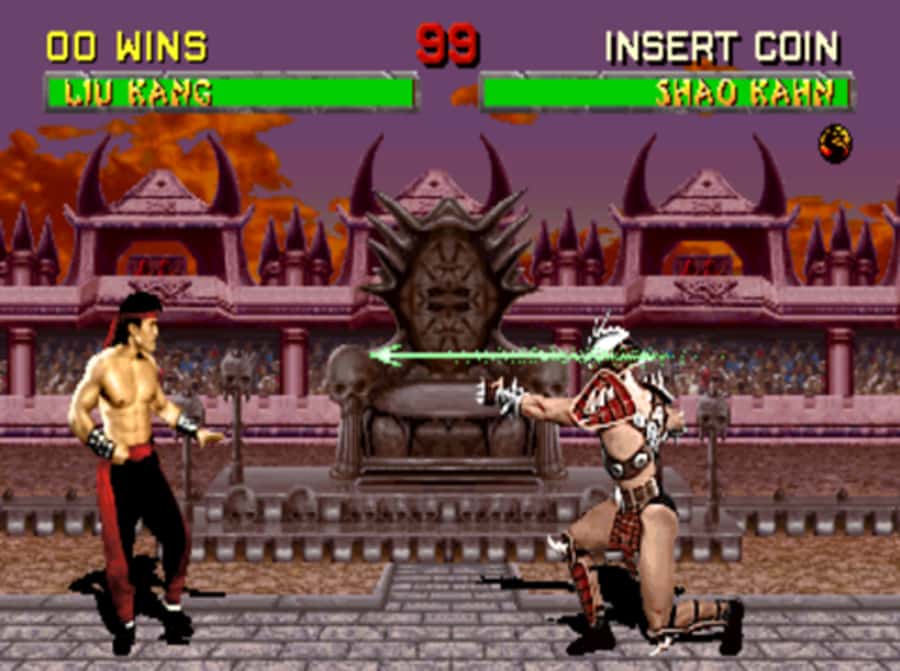 There is little doubt in the minds of fighting game fans that Mortal Kombat's Shao Kahn is one of the toughest bosses in a fighting game. Kahn is not only a good all-around fighter, who can attack from afar and doll out the pain when things get up close and personal, but, thanks to his holy trinity of attacks, the rush attack, fireball and sledgehammer, he can make short work of any fighter foolish enough to underestimate this skull wearing brawler.
It usually doesn't take long for Khan to quickly chip away your health, while all you can do is watch and winch as each strike magically finds its mark. I remember back in the day that even the most fearsome and talented fighters fell to Khan's merciless attacks, leaving the arcade with their ego's bruised and battered just as much as their digital fighters.
8. Death – Castlevania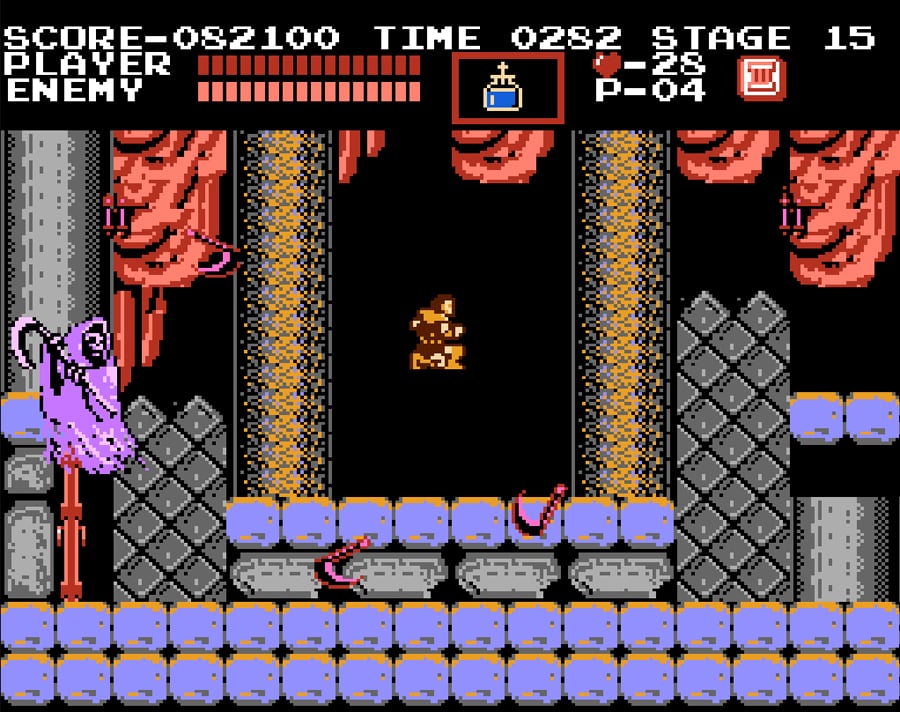 Who can be more feared and even deadlier than the nefarious count Dracula? Well, the incarnation of death itself, of course.
While many feared the final encounter with the blood-sucking count it was the prospect of coming face-to-face with Death itself that had many Castlevania fans quivering in their medieval boots.
Usually, a late-game boss, Death tends to fight from a distance favouring projectiles above getting up close and personal (and with a face like that who would blame him?). He'll keep flying out of range of your attacks while continually peppering you with as many projectiles as possible. This, along with his ability to summon numerous flying sickles that randomly travel across the screen, makes him quite the challenging villain to take down.
Timing is everything if you even want to stand a chance against the harbinger of Death. Dracula might have been the main villain, but we all knew who we feared the most.
9. Riku – Kingdom Hearts
Man, I still have nightmares about this battle.
So, imagine for a second, you've been playing a game featuring some of your favourite Square Enix and Disney characters. It's been a blast so far as the difficulty seems to be just right hitting that sweet spot between being too difficult and too easy. Then all of a sudden one of the game's villains a young lad called Riku challenges you to a duel.
What's worse is that he splits you from the rest of your team. So, it's you and him in a small area out for blood. I can't remember how many times I tried to beat Riku in this game, it must have been hundreds of times (or that's what it felt like). But each time Riku kept beating me down.
It's like the game went from, "Hey, it's not too bad!" to "Oh, no help me I keep dying!" in just a few seconds.
Not only did you have to continually dodge his attacks, but you had to, in-between all the dodging, find time to heal and still try and attack as well. It felt impossible as a kid to beat Riku and I am embarrassed to say that I never finished Kingdom Hearts because of this one boss battle. Even though I hated each moment of trying to beat Riku, it's a boss battle that will stick with me forever. One day I will return to the game and I will beat Riku.
10. Baldur – God of War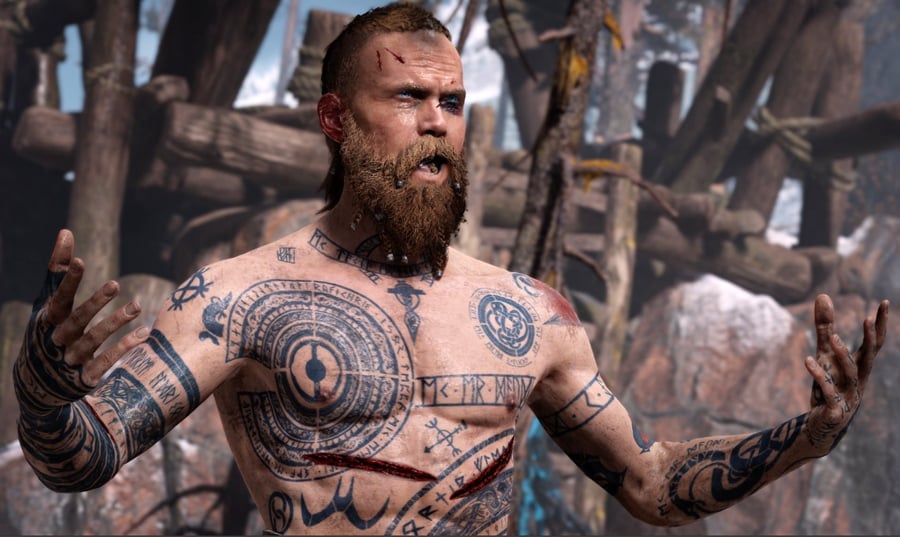 It's important to note that I'm referring to the first time you battle against Baldur. Take note, this entry might contain some minor spoilers.
I've included this boss battle not because it's the most creative or even the toughest but because it left a lasting impression and set the tone for the rest of the game. From the first moment we see the lean Baldur (or at that stage stranger) looking for trouble by taunting Kratos, we are expecting the God of War to smash this scrawny man into oblivion. And of course, Kratos doesn't disappoint as he doles out quite a beating.
But surprise, surprise, it seems this stranger can not only take the beating in his stride but can even match the God of War when it comes to sheer strength. It's a battle that suggests us that not all is as it seems in this strange new realm. Also, it immediately reminds us just how strong Kratos is and just how tough his opponents need to be to stand up to him.
Seeing just how strong and relentless Baldur was in that opening is something that I won't soon forget, and it was the perfect way of introducing the player to the game's combat and Kratos' abilities. Basically, it served as a tutorial on steroids.
Are we missing any? What other memorable video game boss encounters come to mind?