Megan Leavey is a film based on the true-life story of the woman of the same name, and her history with her K-9 Unit companion, Rex.
On paper, it has the same feeling as a lot of this kind of sub-genre of drama: hyper-patriotic wartime paeans about the Iraq war, designed to be covered in all kinds of USA flag memorabilia and then sold to the stereotypical mid-west Bible Belt market in the USA, and which will do nothing for anyone outside of that particular culture. Perhaps a bald eagle will fly down and shed a single tear as you insert the DVD. But it rises above that level of almost satirical presentation to present a fairly heart-warming true-life tale of a woman who loved her dog.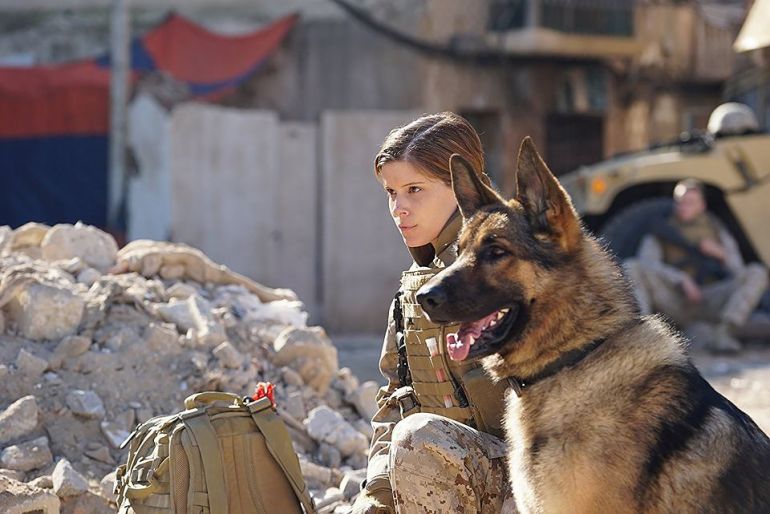 Most of this is achieved through focusing the movie on the parts that matter – we know very little about Megan as the movie starts and we see her briskly go through boot camp. It is only when she meets Rex, and takes on the role of a K-9 bomb unit, that we see her personality shine and develop through how she interacts with the dog and how she grows with him. The film also has a pleasing amount of realism and serves as a great education about how the bomb sniffer units in warzones actually function.
Megan Leavey is naturally designed to be a feel-good piece about sweet dogs…
Megan Leavey is naturally designed to be a feel-good piece about sweet dogs, and that would be saccharine in many contexts, but it somehow pulls it off her, mostly also because of how it is, in fact, a true story.
Mara does a great job of portraying Megan, and gives a great depth to her performance. Megan Leavey is, at the end of the day, more an animal lovers film than a war movie, and that the war just serves as an external experience that affects the lives of both woman and dog.
Anyone that has a pet that they care for will understand Megan's emotions when she gets told that she will never see Rex again, and understand how she feels when she fights to overturn that decision. Now if you would excuse me, I'm off to give my own German Shepherd a big treat.