Lionsgate has released a trailer for their new action/thriller Rogue. The movie stars Megan Fox as Samantha O'Hara, a battle-hardened mercenary who finds herself in a dangerous situation after a rescue mission in Africa goes awry.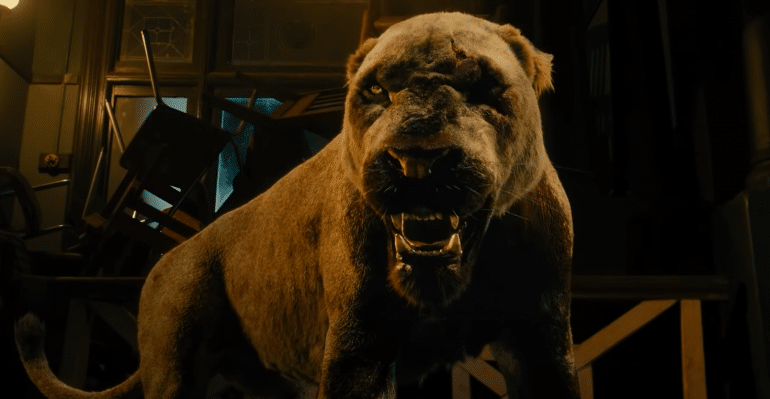 The story follows O' Hara and her team as they go up against ruthless kidnappers, and a horde of lions who stalk them.
The first trailer for Rogue sees O'Hara (Megan Fox) leading a team of mercenaries on a successful mission to save the Governor's daughter. The action is stepped up with a flurry of explosions, bullets and a daring escape attempt. Unfortunately, things don't go according to plan. The team finds themselves on the run from a deadly gang. But things get even worse when a ferocious lion is thrown into the mix.
This twist shifts the tone of Rogue from action to horror.
Stranded on an abandoned farm, the team realises that the area was once used as a poachers' stronghold and breeding place for the hunting industry. And although the lions seem to have escaped, one is still very much around. With no ammunition, the team must survive a series of attacks from the jungle beast before help arrives.
M.J. Bassett serves as the film's director from a script co-written with Isabel Bassett. Philip Winchester co-stars alongside Jessica Sutton, Calli Taylor, Brandon Auret, Adam Deacon and Sisanda Henna.
Rogue, starring Megan Fox, will be available on 11 September 2020 on BoxOffice by DStv and 3 December on Showmax