Inspired by Tim Burton's The Nightmare Before Christmas, 1998's MediEvil was distinctively kooky and off the wall. It was by no means innovative in the hack and slash genre, but its German expressionist aesthetic, hilarious premise and Halloween-inspired atmosphere laid the foundation for a good time. The fans agreed, and the sales success resulted in a sequel in 2000 (MediEvil 2) and a reimagining in 2005 (MediEvil: Resurrection).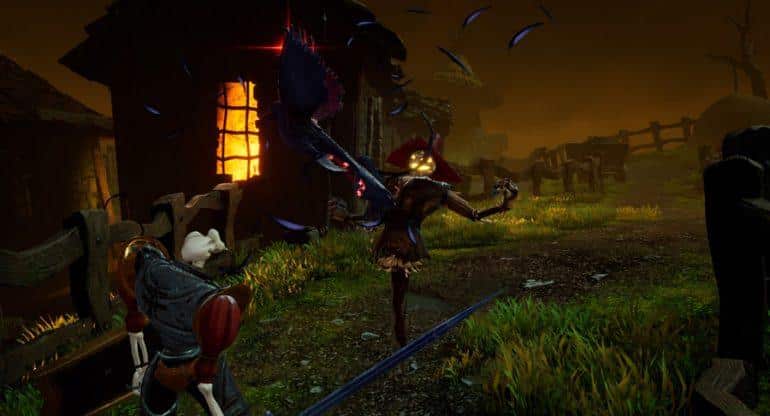 Now, 21 years after MediEvil's original release, the undead knight, Sir Daniel Fortesque, will be introduced to a new generation…via a remake. For fans of the original series, the news is bittersweet, as everyone would love to see Sir Dan on an eighth-gen console but also as the protagonist of an entirely original game. That said, the developers, Other Ocean Emeryville, promised MediEvil would be a full remake and not a remaster, so it should feel like a new experience for both old and new fans.
Well, the good news is, the developers didn't lie. On the surface, it's instantly noticeable that MediEvil experienced a serious facelift, as well as some major reconstructive surgery to the background textures. The concept for the characters and level designs hasn't changed, but the overall appearance is modernised and in line with graphics you'd expect to see in 2019. It looks like a completely new game, despite feeling oddly familiar if that makes sense.
Significant time was also spent on updating the sound and music of MediEvil for the power of the PlayStation 4. Voice actress Lani Minella is now responsible for the narration, while most of the original audio has been retained and enhanced for high-resolution audio. Impressively, the soundtrack that everyone loved so dearly has been re-recorded by the Prague Symphony Orchestra, adding yet another contemporary and welcome touch.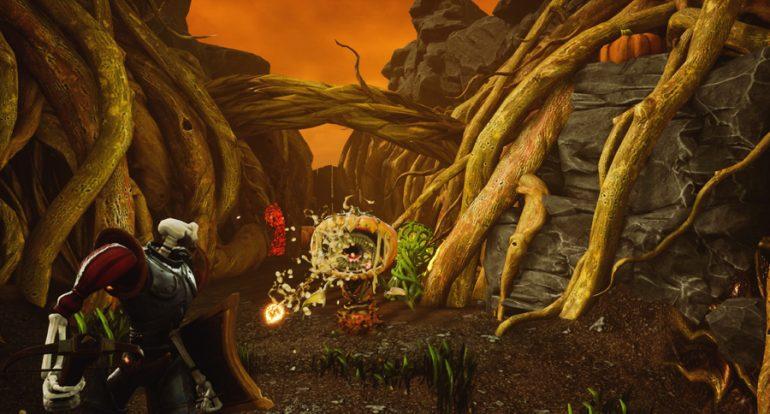 In terms of gameplay, it's much of the same here. If you were a fan of wielding a variety of weapons—such as swords and clubs—and pummelling your ghoulish foes to a pulp, you'll be in seventh heaven (or is it the Seventh Circle of Hell here?). There are numerous rogues to thump as you fight to protect the Kingdom of Gallowmere from the evil Zarok and his fiends. Much like before, MediEvil isn't reinventing the genre or challenging God of War or Devil May Cry for any accolades, but it's still enormously fun.
Unfortunately, the original game's biggest gripe remains a negative in this remake. Yes, those blasted camera angles are still a pain! While they're not nearly as horrendous or frustrating as they were in the 1998 version of the game, there are moments of exasperation as Sir Dan ends up behind a boulder and you can't see a thing. After some careful manoeuvring, i.e. smashing the controller until something happens, you'll find your way out of the pickle. But you'd expect this to be a non-issue, really—especially since it's proudly listed as one of the things the developers supposedly paid attention to.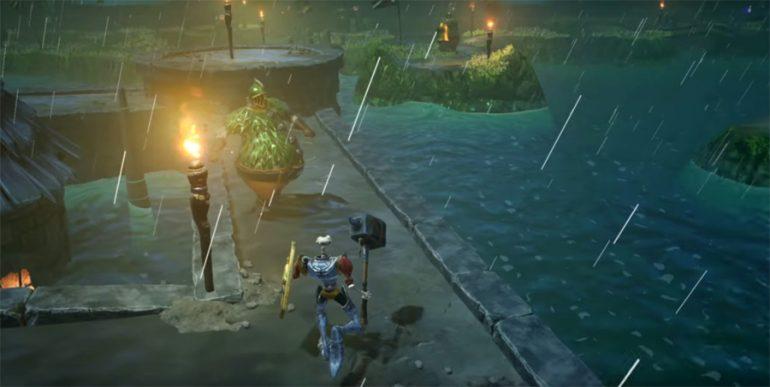 Fortunately, MediEvil's charm outweighs the minor flaws. It's a wonderful reminder of how imagination and fun trumped complexity in days gone by. While it'd be great to receive a brand-new title in the series, here's hoping this kick-starts even more of Sir Dan's adventures for the future.
The Review
MediEvil
MediEvil's charm outweighs its flaws. It's a wonderful and welcome shot of nostalgia.
PROS
Hilarious story
Spooky atmosphere
Music
Review Breakdown
Storyline

0%

Gameplay

0%

Graphics

0%

Replay Value

0%

Sound and Music

0%