It's 2020 and we're still arguing about Smart TVs. At least, I am.
The market still has a majority of "dumb" TVs available in stores in South Africa. I take issue with the so-called "smart" TVs.
Calling a TV smart simply because it has one or two apps pre-installed does not make it all that smart. Even for the likes of Samsung and LG, which both have their own app stores, the options are still very limited.
Even with the voice-operated Bluetooth remotes, it still falls very short of its promised features, and yet manufacturers can easily slap an extra R1,000 to R2,000 to the price tag of the equally-specced TVs.
I can spend hours arguing these points, but that's not why we're here.
In addition to the many smart TV offerings on the market, there's also a host of decoders, media boxes, set-top boxes or whatever they're marketed as, most commonly referred to as the "TV box."
Many of these have their own operating systems, apps and streaming facilities specific to their ecosystems. The most common, however, is the Android TV and Apple TV options, with centralised and ubiquitous apps and experiences.
Having recently received the Mediabox MBX4K Ranger, making any smart TV "smarter", I was eager to put it through its paces.
Build and Design
In terms of the look, TV boxes aren't that distinct from one another. The Mediabox MBX4K Ranger is slightly different, but keeps the now standardised, rounded square design. For starters, the unit has a matte finish on the top, with a glossy finish around the sides. There's also the standout red base, which gives it a more pronounced look. The black and red theme goes well with the modern living room aesthetic and doesn't look amiss between any other gadgets.
The matte look also extends to the remote. The remote is powered via Bluetooth and not the conventional infrared for most TV remotes. This makes a huge difference when it comes to point and click operation, for which there doesn't need to be direct line of sight. Theoretically, then, you can have your MBX4K Ranger unit located out of sight, connected via an extended HDMI cable, and can easily still control it without any complications. The remote also includes voice support, which is used for the
There are several inputs for the Mediabox MBX4K Ranger. This includes the HDMI, power port, Ethernet port, SPDIF and 3.5mm AV connections on the rear. On the right-hand side, you have two USB ports, as well as a microSD slot to increase storage capacity. The USB ports also come in handy in connecting any additional peripherals that aren't Bluetooth-enabled, as well as any storage drives you may have.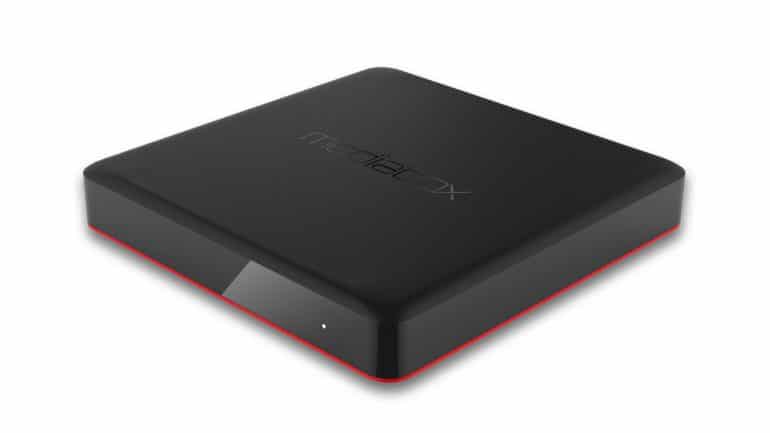 The Hardware
For those of you who appreciate the technical specifications of your prospective purchases before taking the plunge, here's a roundup of the available hardware for the Mediabox MBX4K Ranger. The unit is powered by an Arm Quad 64-bit Cortex-A53 1.5GHz CPU, which has 2GB RAM and 8GB internal storage. It supports 4K resolution @60fps. The unit also supports Dolby surround via the optical port. In terms of the connectivity, it has Bluetooth 4.0, WiFi at 2.4GHz 802.11 a/b/c/g/n/ac, 10M/100M Ethernet, as well as Chromecast.
The device doesn't support 5Ghz WiFi. This isn't necessarily a train smash, as the box is fairly close to my router. That said, it won't benefit from the highest speeds available on my router, but averaging between 50 and 100Mbps, I'm still able to stream at relatively high speeds, even at 4K.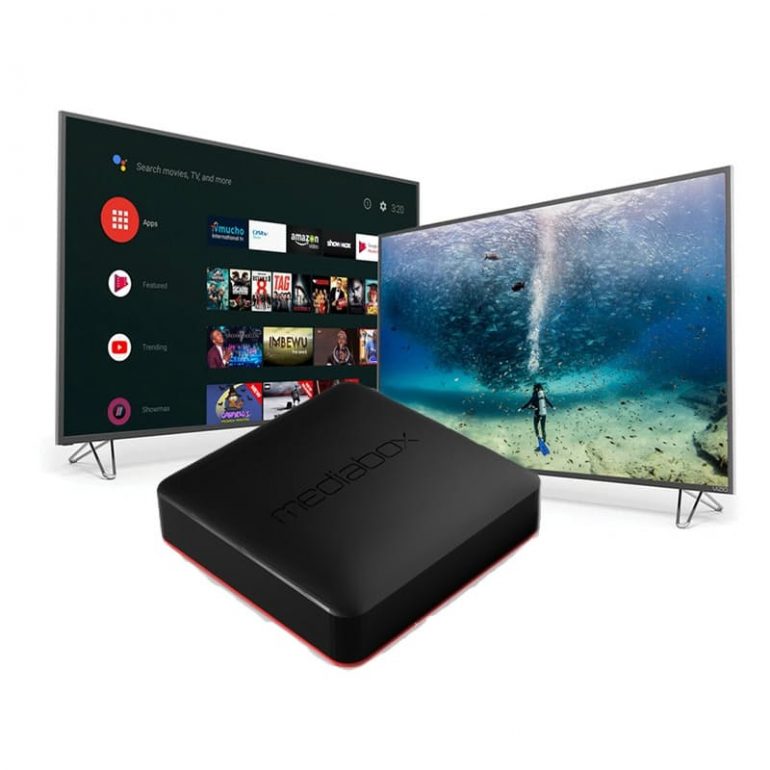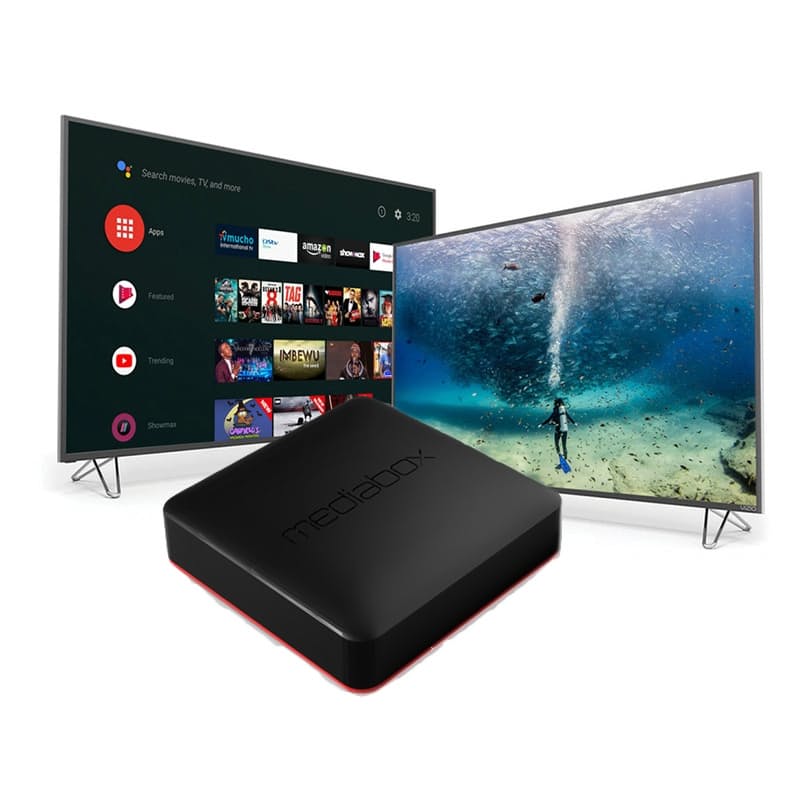 Smart TV Software and Features
When it comes to any Android TV, the above-mentioned doesn't really play a large role in terms of user preference. In the majority of cases, it all comes down to the software and ecosystem. The Mediabox MBX4K Ranger is based on Android TV 8 Oreo. There are quite a number of smart TVs and TV boxes based on versions 7 and 8 of Android TV, with only a few having updated beyond this. So, there aren't any issues in this regard.
The UI is pretty easy to navigate. Upon start-up, you're presented with the main menu, which is separated into two segments. The first is a row of apps that have been installed. You can rearrange this to your choosing. The second menu is for a few supported apps that integrate to the interface, which allows it to show recommendations for what to view next, as you would see visible when using the apps themselves.
I've always liked this feature because it allows you to start your viewing from the main menu instead of having to load the apps separately themselves. There are a few preloaded applications already installed once you've passed the initial setup. These include YouTube, Google Play Music and Movies, Red Bull, Showmax, DStv, Vimeo and a few others. All of these are integrated with Android TV.
You would have noticed a glaring omission from the above-mentioned list. That of Netflix. The Mediabox MBX4K Ranger doesn't have certification for Netflix, which means you won't find it under the Play Store. It's also not preloaded out the box. Instead, while I was playing around with the settings and signing into the already existing apps, the Netflix app silently installed itself in the background. Because there's no certification, the app doesn't run the latest version, which means there are many features disabled, this includes integration to the main menu. The worst issue with this, however, is that the stream is limited to only 480p. Thanks to modern TVs, it upscales the quality to 1080p or 4K. The pixilation is still pretty noticeable. The easiest fix to this issue is a nice segue into the next feature.
To note, to get Netflix certification, the remote is required to have a dedicated Netflix button, along with loads of red tape to boot. Needless to say, I don't think there will be any certification on this specific model in the near future.
Chromecast. The Mediabox MBX4K Ranger supports Google's Chromecast, which allows users to stream content from their mobile devices to the TV box. Any supporting app from your smartphone is capable of this. Simply open any video within the respective apps, and click the Chromecast icon, select the Ranger unit and you're good to go. Speaking specifically to the Netflix app, the resolution is slightly higher at 720p, which can then be streamed via Chromecast for a higher resolution. Thankfully, you're still free to browse your phone or scrolling through your social media, without affecting your viewing. There is the issue of battery drain, which isn't the ideal for many users.
There are also a host of other supported streaming apps such as Kodi, which has support for version 18 via the Play Store. Other apps such as VLC for video playback are good for opening videos from your external drive, as there is no built-in file manager. Thankfully, the device supports both FAT32 (and exFAT) and NTFS file systems, which means you don't have to reformat and risk losing data in order to view any of your stored content.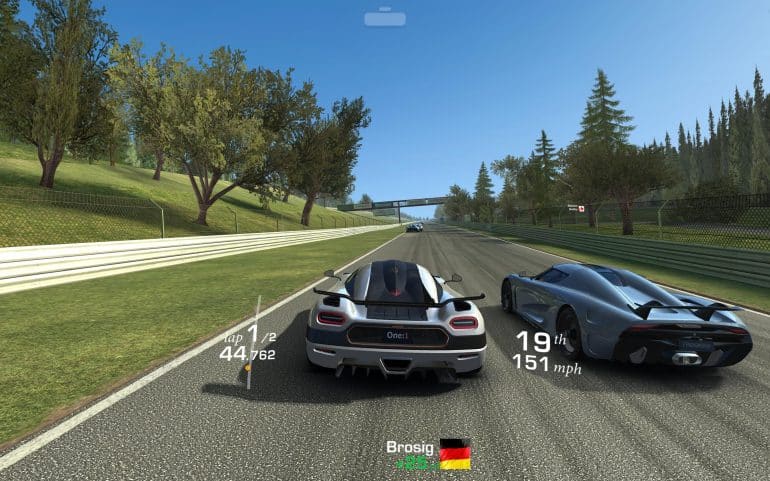 Gaming
When it comes to gaming capabilities, the device offers very basic support. Needless to say, the Mediabox MBX4K Ranger wasn't built with gaming in mind, but it's able to run quite a few titles, including Real Racing 3 and Asphalt 9. If you do wish to play these games, however, you will require a microSD card, as the remaining storage capacity from the pre-installed apps and the OS won't be sufficient. If you're looking for the more high-profile games like Fortnite and PUBG, you're out of luck, as it's not supported.
The Bluetooth controller isn't really all that great to use for gaming, which is why third-party controller would be ideal. I attempted to connect my wireless Xbox One controller with the WiFi dongle, but it wouldn't detect it no irrespective of all the forums I took advice from. Thankfully, I had an Xbox 360 controller at hand, which worked with the USB dongle available. It managed to get the job done well enough.
Conclusion
Android TV boxes are a dime a dozen, many of which attempt to undercut the main players with cheap and nasty variants, often with subpar quality and older OS versions. The MBX4K Ranger is a well-rounded unit, both in terms of design and capabilities.
At a retail price of R1,500, the unit is very affordable too. Given the additional costs for Smart TVs from manufacturers, it makes sense to opt for a "dumb TV" with suitable 4K support and use the extra cash on the Mediabox MBX4K Ranger, with a lot more features and capabilities compared to the standard firmware most Smart TVs, which typically support only a handful of apps.
The Review
Mediabox MBX4K Ranger
The Mediabox MBX4K Ranger is a great little unit. Minus the lack of Netflix certification, there are a number of great apps supported, which integrate well with the UI.
PROS
Android TV and UI
Chromecast
4K and HDR support
CONS
Lack of Netflix certification – low-resolution streaming
Minor bugs here and there
Review Breakdown
Ease of Learning

0%

Ease of Use

0%

Design

0%

Performance

0%

Enjoyment

0%

Value for Money

0%