Comic-Con International in San Diego provided a plethora of announcements, with Marvel Studios stealing the show at the Hall H presentation. Not only did Marvel reveal Phase 4 of the Marvel Cinematic Universe (MCU), but it also unveiled two-time Academy Award winner Mahershala Ali as the new Blade.
Ali is no stranger to the MCU, having portrayed Cottonmouth on Marvel Netflix's Luke Cage. With the Marvel Netflix series cancelled, it's possibly not considered part of canon anymore. But that's a story for another day, though. While Ali's casting announcement was warmly received by most, there might be concern as to where Blade will find a home in the PG-13 MCU.
After all, the Blade films, starring Wesley Snipes, were bloody, gory and certainly not for children. There's nothing PG-13 about vampires getting their heads chopped off, or blood squirting from the ceiling, and no one wants to see a toned-down Daywalker on the big screen.
So, the question is: Will the MCU follow suit and release an R-rated Blade film? It's unlikely.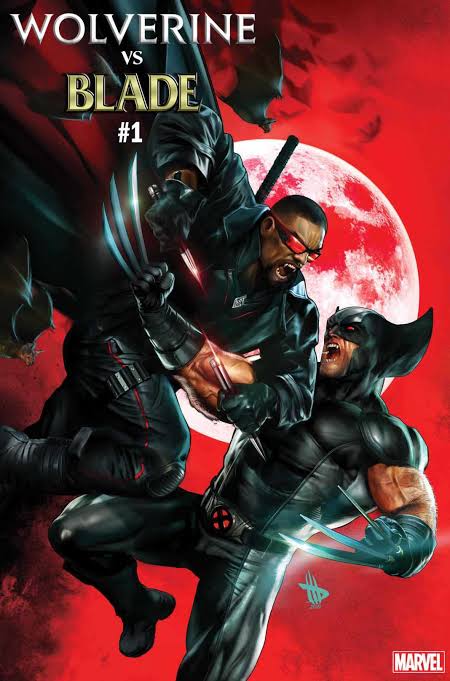 In a call to investors, Disney CEO Bob Iger revealed how the company would approach the likes of Deadpool, after it absorbed Fox. Iger said that Disney will continue to make R-rated Deadpool movies, but the films might not be released under the Marvel or Disney banners. In other words, there will be some rebranding for the R-rated material.
Considering this, Blade's announcement came at the MCU's panel at Comic-Con. In other words, the Daywalker is part of the MCU. There was no hint of Deadpool in the Hall H presentation – which is odd considering the recent talk about a possible Deadpool 3 – but other previously owned Fox characters, such as Fantastic Four and the X-Men, were mentioned.
Another quick piece I wanted to do after watching @AlitaMovie – #mahershalaali #blade :) pic.twitter.com/63fuMy9QuB

— BossLogic (@Bosslogic) February 18, 2019
That said, there's a possibility that Marvel could have other plans for the character and Iger's quotes about R-rated characters were misinterpreted. Hopefully, everyone involved realises that this is one hero who deserves to hack and slash his way through a film and isn't confined to any strict kid-friendly ratings.
Tell us, do you think Blade will be an R-rated film?