We've had Thanos, Loki, Hela, Ego, Ronan, Ultron and more. But who will the MCU's next big villain be?
Every good story needs an overarching villain – from Lex Luther to Emperor Palpatine. It's the villains that make the heroes so look good. So when Avengers: Endgame brought about the inevitable demise of Thanos, Marvel was left with some pretty large villain shoes to fill.
While the comics have plenty of bad guys to choose from, replacing Thanos won't be easy.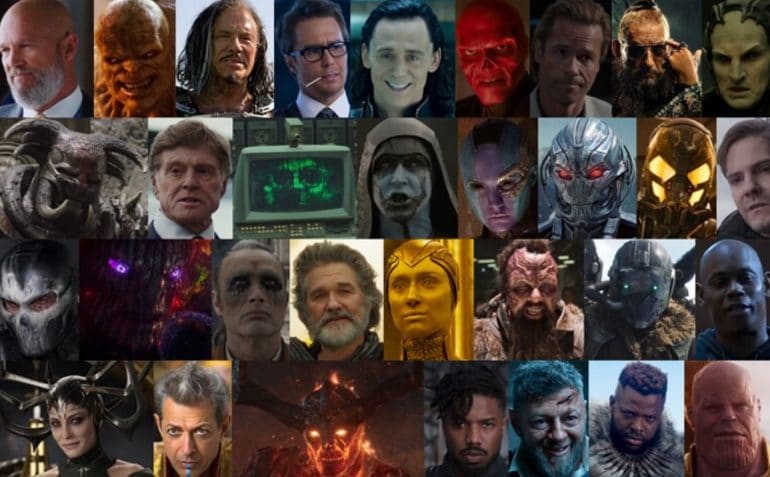 Marvel will want to pick someone who can elicit the same kind of response fans had when they caught a glimpse of The Mad Titan in the mid-credits scene of Avengers. Someone who can seamlessly transition from the comic book panels to the big screen.
While no villains have been announced yet, the studio bosses probably know exactly who they have in mind (since Marvel plans their storylines years in advance).
As viewers prepare for the next phase in the Marvel Cinematic Universe, the studio asked fans who they'd like to see as the MCU's next big villain.
Thanos is dead! So what's the next worst threat for the Avengers? pic.twitter.com/nZING45Xq6

— Marvel Entertainment (@Marvel) July 11, 2020
Here are three of the most popular choices…
Doctor Doom

Doctor Doom is one of the most popular villains in the Marvel Universe. Although Marvel Studios hasn't been allowed to use him in the past, that all changed when Disney purchased Fox's assets (which included the rights to the Fantastic Four and Doctor Doom). While Doom is usually depicted as the archenemy of the Fantastic Four, he has come into conflict with Spider-Man, Iron Man, Black Panther, and The Avengers.

Galactus

Formerly a mortal man, Galactus is a cosmic entity who originally consumed planets to sustain his life force and serves a functional role in the upkeep of the primary Marvel continuity. With Thanos gone, the Devourer of Worlds could be a colossal threat that would once again require the presence of Earth's Mightiest Heroes. He seems like an obvious choice for the MCU's next big villain.

Kang The Conqueror

Kang the Conqueror is a 31st-century time-travelling entity, who managed to weaponize time itself and found his way to the present. There he became one of the Avengers biggest threats, as he sought to usher in a new dynasty worthy of his name. The time-travelling Conqueror's introduction to the movies could give us a glimpse of the future, allowing us to see alternate versions of the characters we know and love.
Who would you like to see as the MCU's next big villain? Let us know in the comments!