It's been a minute since the final instalment of the Maze Runner trilogy, Maze Runner: The Death Cure, hit the big screen in 2018. The film received mixed reviews from critics but still managed to gross over 288 million dollars worldwide.
For the most part, The Death Cure's financial success is due to the popularity of the film's star, Dylan O'Brien. Unfortunately, O'Brien doesn't have too many fond memories of the movie.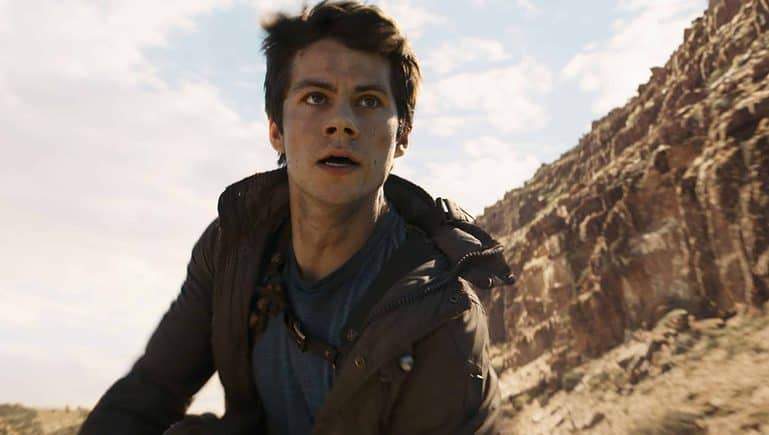 The actor sustained serious injuries when a stunt went terribly wrong during filming in 2016. As a result, the movie's release was delayed as he recovered. Although O'Brien has not elaborated on the severity, he reportedly required reconstructive surgery as well.
Now, in a new interview with Deadline, O'Brien spoke candidly about the horrific accident saying it left him feeling broken.
"A lot of things in my life were changing and were difficult at that time. A lot of things in my career were changing too. I was fighting it for a while, and freaking out that I felt so f–king broken. I had to accept that and sink into it."
Promoting his latest project, The Education Of Fredrick Fitzell, O'Brien said he connected strongly with the script. Directed by Christopher MacBride, the movie tells the story of a young man (played by Dylan O'Brien) who is faced with an existential crisis, and literally and metaphorically journeys into his past.
"When I read it, I felt like I was going through a quarter-life crisis. I had been allowing myself to be in this pretty lost place. And then this script came along and I thought it was crazy how much it was me at that moment. The film surrounds a guy who is balking at the next stage of his life, he's dealing with tremendous loss, and at that time in his life he reached back, to a specific night. I liked that idea. It's a very human story."
O'Brien also explained how the emotions he felt following his accident correlated with those he experienced while working on the new film. He added that his recovery was not a quick or easy one.
"That was definitely one of the pieces. I had a rough and long road back from that, probably more than people realize. It was a very private and personal thing for me."
Additionally, the actor said the process of making The Education of Fredrick Fitzell was cathartic.
"I used it as an outlet, to lean into the mess I was in at the time."
The Education of Fredrick Fitzell will be released in 2021.  Meanwhile, Dylan O'Brien can be seen in the apocalyptic film Love and Monsters.