If you're looking to find something fun and different under the Christmas tree this year, Mattel has got you covered with an awesome selection of board games for the whole family.
Like 2020, there is little doubt that 2021 brought with it many challenges but also opportunities to spend some more time with those closest to us. With the festive season just around the corner, and with another lockdown looming, many of us will probably be spending our festive season indoors too.
So, what do you do with the kids or the old folks? Well, you play board games with them, of course. If there is anything we've learnt over the last two years it's that you can have fun wherever you are.
Here we take a look at some of Mattel's board games and card games that can help make your festive season a memorable one.
Scrabble South Africa – R499,99
Ever played a game of Scrabble with your family and had a truly South African word like "kwaai" staring you in the face?
The problem is that in the past you couldn't use any of the more colourful South African words, such as "Makoya" or "Howzit", in the game. That is until the release of Mattel's Scrabble South Africa arrived. Now your local language or slang is part of the game.
This version of Scrabble also brings with it some unique mechanics, such as the Strength Cards — which gives each player a unique ability to use during play.
Local is lekker!
Scrabble South Africa is available on Takealot.com.
Pictionary Air – R499,99
Pictionary has been one of those staple games when it comes to a board game collection. The age-old gameplay of drawing something and someone guessing what it is has always been fun.
Mattel's Pictionary Air takes this gameplay and merges it with technology to offer a unique drawing experience. Using an app and augmented reality to capture what players are drawing in the air, surprisingly adds a fun new element to the game.
How does it work? As players draw, the tablet or phone camera detects the pen creating the outlines.
Of course, this feature has the added benefit of not having to lug around pencils, boards and paper, making this one of the most portable versions of Pictionary yet.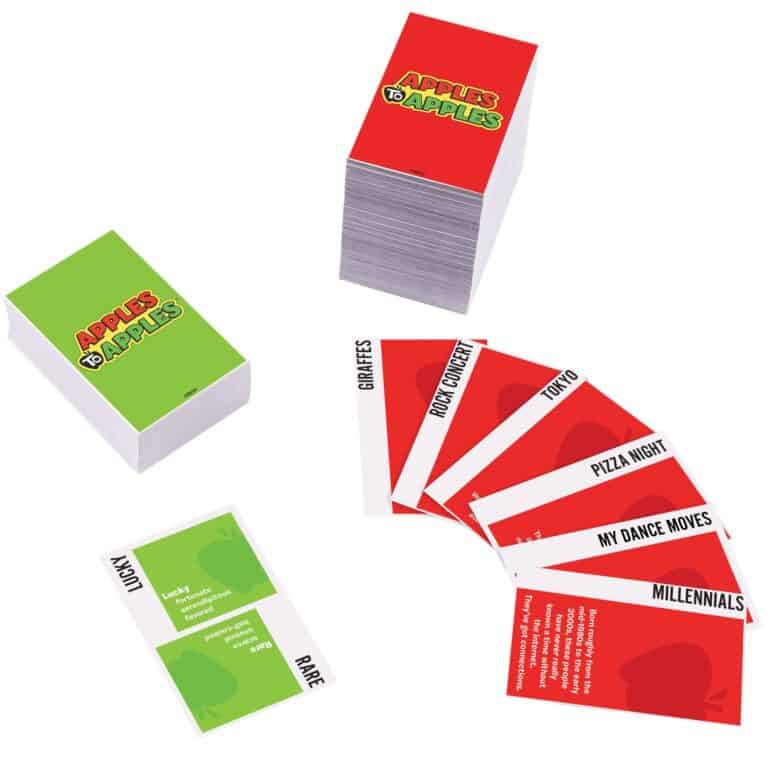 Apples to Apples – R499,99
Who doesn't love wordplay? Apples to Apples is a game that focuses on a player's interpretation of words. One player plays a card with a word on it and the rest have to play a card from their hand that they think best fits with that specific word.
If it sounds simple and easy, that's because it really is. That said, it's also incredibly fun and offers hours of entertainment.
Apples to Apples is one of those games that you and your family will be playing for years to come.
Uno Splash – R250
Ever wanted to play a game while enjoying a refreshing dip in your pool? Well, now you can with Uno Splash.
Uno Splash is, essentially, the classic Uno game we all love but made out of durable waterproof plastic.
Gone are the days of stressing about your cards being damaged or having a drink spilt on them. These cards can take the punishment. This makes them perfect for taking along to the beach or even camping.
My family will never leave the house without a pack of Uno Splash cards again.
Uno Flip – R135
While on the subject, Uno Flip takes the mechanics from the original and flips it on its head.
The game plays exactly like the original but with one twist — when a player plays an Uno Flip card, all cards get flipped around to the other side, changing what they do.
It's a fun mechanic that can help players flip the tables on their opponents and snag a win.
It's great to see just how the classic Mattel card game has evolved over the years and, with all the different versions out there, Uno Flip has to be one of my favourites.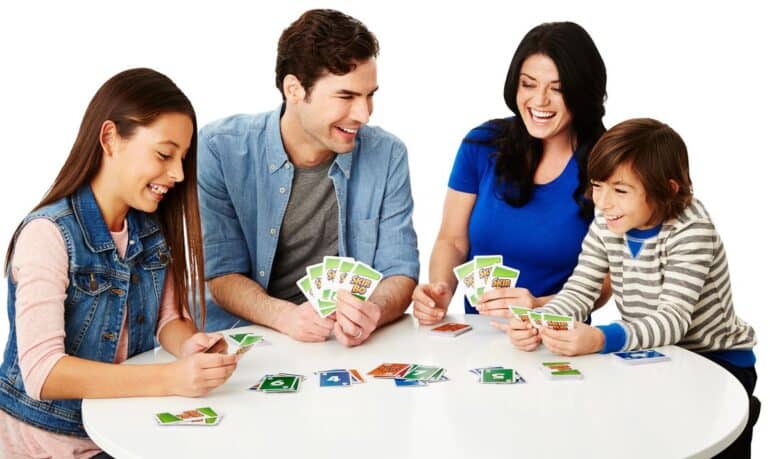 Skip-Bo – R134,99
Skip-Bo is a game all about discarding all the cards you have in your possession before your opponent can.
Players will draw cards from their stockpiles and place them in one of the building piles in the middle of the table. The catch is that the building piles must begin with a number 1 card and then continue sequentially all the way to the number 12.
Players can also place cards in their discard piles if they can't use them in the building piles. The player to play all the cards in their stockpile wins.
It all sounds a bit complicated but, after a few rounds, you and your family will be guaranteed to have fun.
Mattel Rock'em Sock'em Robots – R499,99
Another classic Mattel game to play with the family is Rock'em Sock'em Robots.
This is a game that sees two players, each controlling a robot boxer, trying to punch each other in the head. It's a popular game and one you've no doubt seen in a movie or two.
It's quite fun facing off against an opponent and it can be very exhilarating to land the winning punch.
Rock'em Sock'em Robots is easy to put together and once your kids start playing they will be hard-pressed to stop.
Which Mattel board game are you looking forward to trying this Christmas season?