For car enthusiasts, the dream of owning a Porsche 911, a Jaguar E-Type, a BMW M3, or the latest Lamborghini is a long-term one. For most, it started with owning a Matchbox toy car replica.
Growing up, my dad always dreamt of owning a Mercedes Benz. So much so, that he even printed out a picture of the car he wanted and stuck it to the fridge door in our kitchen. Every time someone opened and closed the door, there was the blue E-Class vehicle pic staring you in the face. From there my dad eventually purchased a Matchbox replica, which was also displayed in our home. It was one of the many steps to manifesting the car in real life. To cut a long story short, he eventually ended up working for Mercedes and owning that exact car: the E-Class Mercedes Benz.
It might sound silly. But thinking back now, owning a Matchbox car version of his dream vehicle was a step towards the goal. And I honestly think that's the case for many fans of the collectable franchise. It's about the journey as much as it is about the destination, after all.
Mattel's Matchbox, the manufacturers of some of the world's most realistic die-cast model cars, are allowing petrolheads to dream big and own a piece of history. They've gained popularity with children and adults for being accurate replicas of the real thing (trucks, cars, planes, tanks, boats, etc). In fact, they sell more than 40 million vehicles to dreamers every year. That's impressive.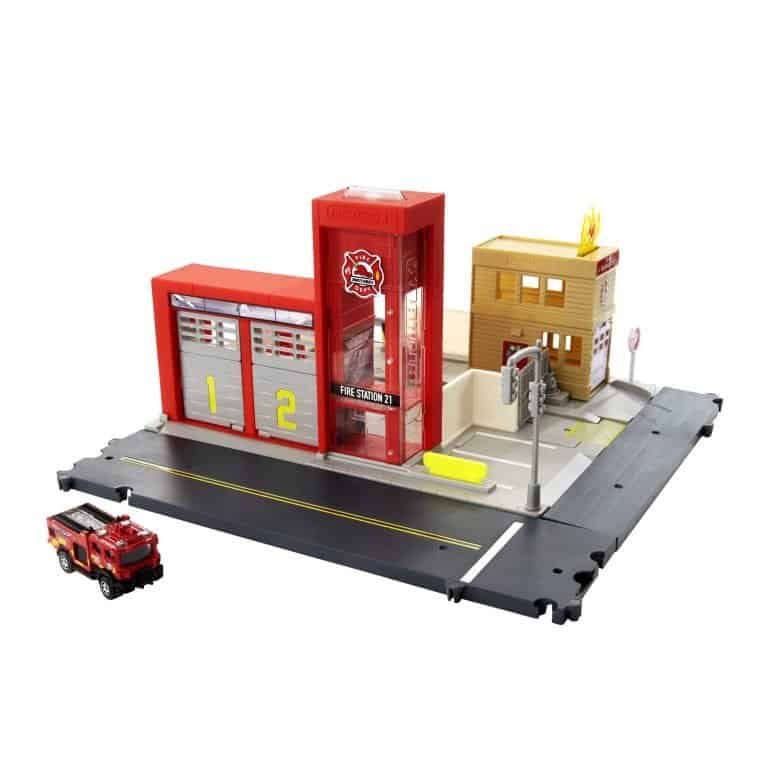 Aside from all the cool vehicles you are able to collect, there are awesome playsets too. Like the Matchbox™ Action Drivers™ Matchbox Fire Station Rescue™ Playset (quite a mouthful).
Last week we covered the Matchbox Park & Play Garage playset, an interactive three-tier parking garage. But that isn't the only cool location available in the line. The Fire Station Rescue playset, which forms part of the massive play range and has lights and sounds, allows kids (and maybe adults) to "emulate the work of real rescue heroes".
With doors that flip open and moveable gates, it's also a great location to display your rescue vehicles.
I guess the idea is that whatever vehicle or location needs are, Matchbox has you covered. We're willing to bet that you'll be able to find just about anything you want in the toy line. And that's pretty cool.
Dreams have to start somewhere. Why not start by purchasing your dream car at 1:64 scale first?
Matchbox Park & Play Garage playset retails at around R669.99 and is available at all good toy stores.