Silver Lining concludes the 3-pack instalment of DLC released for this year's smash hit on PS4, Marvel's Spider-Man. Altogether, we now have the three chapters that collectively make up the scenario of The City That Never Sleeps campaign, so this review is not only going to talk about Silver Lining on its own, but also how it all fits together as one organic story.
There will be some spoilers for the DLC campaign as a whole, so be warned.
So what's the verdict? Ultimately, it's a little bit underwhelming. Several plot points go underused and, generally, the good stuff ends up being just more set-up for the sequel to the main game, which has not even been formally announced yet, let alone begun being made.
Silver Lining picks up right after the previous entry, Turf Wars, ended. That episode ended with a climactic battle against gang boss Hammerhead, with Spidey's ally in the police force Yuri Watanabe losing her cool in a big way and trying to actually kill the villain, who manages to fake his death and escape again. The plot this time focuses on the return of Silver Sable, who has come to see what Hammerhead has been doing with all of her stolen tech used to conduct his rampages. Silver Sable is far more concerned with the civil war in her own home country, and is angry at Spider-Man for making it necessary that she comes back to NYC and deal with this issue personally.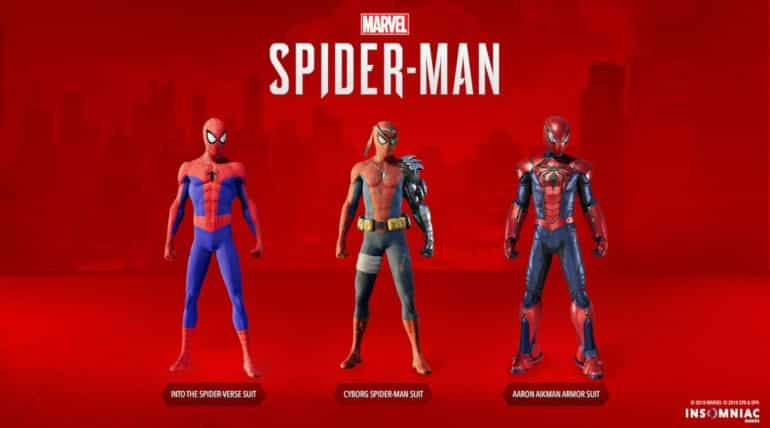 The Silver Lining DLC is about 1-2 hours long, and includes 3 new costumes, including the robotic Aaron Aikman set, the Mad-Max-like Cyborg suit, and the Into The Spider-Verse suit from the new movie. Along with this is free DLC of the Sam Raimi movie suit, as a nice Christmas gift to demanding fans. There are the usual sorts of side missions: one collectathon, one gang hideout mission set, and one challenge mode (Screwball, again).
The best part of the Silver Lining DLC is the interaction with Sable and Spidey…
The best part of the Silver Lining DLC is the interaction with Sable and Spidey, and they have some great dialogue in the few end-missions that they share, as well as a fairly heart-warming conclusion. The other main positive I can give for the DLC is that the mission variety has improved, as the previous two entries hit it a bit too hard with the "waves of enemies keep on coming at you for a stupid amount of time" style of lengthening the DLC. Here there is only one mission like that that I can recall, and the rest don't quite get stuck down in the same mud like I felt Turf Wars might have. There's a charming stealth mission, albeit a very short one, where Spidey has to use his powers as Peter Parker, and I found it quite fun to see the Peter Parker character model perching on the walls as though he was in his suit still.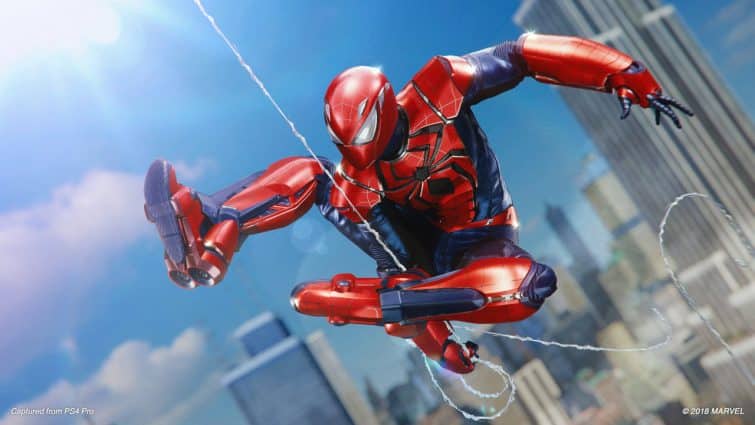 The negatives for this DLC as a whole is the wasted potential to me – in the end, I actually feel that each DLC chapter has only gotten worse on average, because Silver Lining didn't manage successfully to pull everything together in the end in a cohesive way. Black Cat had a story arc hanging in The Heist and Yuri had one in Turf Wars. Both of these stories were interesting, and we had a lot of expectations about how they could be wrapped up in Silver Linings and….not much happened at all. Black Cat gets a brief Deus Ex Machina appearance that does nothing, and Yuri gets a brief side quest devoted to her where not much happens at all that develops her plot. They are essentially both left in the same exact positions we already knew they were in previously.
…each DLC chapter has only gotten worse…
Another missed opportunity is that the main Spider-Man game ended with a teaser that Miles Morales had discovered his Spider-Powers, and each instalment of the DLC hinted that him and Peter would be teaming up, with Peter patiently telling him over and over that he wasn't ready, and that he would be training him "soon." Then the DLC added in some no very dynamic but still fun team fights with Black Cat, Yuri and Silver Sable. You would expect all of that to be building up to something with Miles, even just one small mission…and again, nothing. You get a brief cutscene of him putting on a Spider-Man mask and going for a swing for the first time. Again, something else pushed to the sequel in 2020 or who knows when.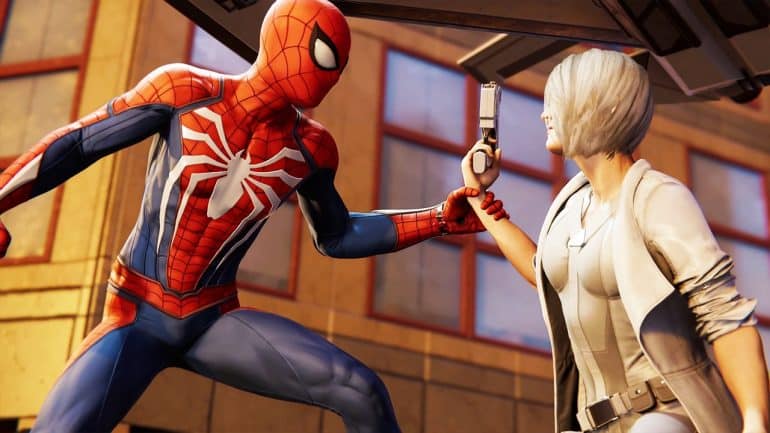 So, The City That Never Sleeps was a fun diversion all in all, and it was even more of a game that I enjoyed a lot this year. But to me it was the very definition of anti-climax and postponed gratification. The game either obviously or openly tells you that something fun and amazing is about to happen and pushes it back further and further and then it doesn't even happen at all in the DLC. It's nice to see a relatively underused villain like Hammerhead get some time in the sun, but his story is not very deep or complex, and he goes away again without much fuss or fireworks.
Maybe you will enjoy it more if you get the DLC all in one go and play through it as a solid block. To those of us who waited for it as an instalment or chapter every month, it feels like it's worth being a bit harsher.
Silver Linings ends with a lovely picture and message in memory of Stan Lee. I will give fair credit to them for that.
The Review
Silver Lining DLC
To be honest, a lot of this feels like an extended side mission from the main game that was padded out with references to the sequel added here and there.
Review Breakdown
Story

0%

Graphics

0%

Replay Value

0%

Gameplay

0%

Sound and Music

0%