Marvel's Phase 4 unveiling at San Diego Comic Con gave fans plenty to get excited about, with a wide array of projects being announced. With Avengers: Endgame and Spider-Man: Far From Home having wrapped up their first ten-year arc and Agents of SHIELD's final farewell announced, Marvel made it clear that the MCU is far from gone. With announcements regarding projects as diverse as the animated What If? and Loki TV shows for Disney's new streaming service, new films like The Eternals and Shang-Chi, and Doctor Strange, Thor and Guardians of the Galaxy sequels, there was a lot to take in.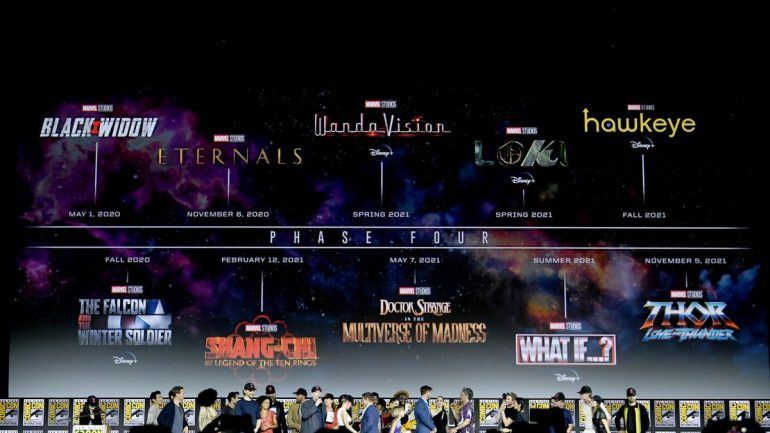 But as the modest success of the Ant-Man films and the failure of the Inhumans TV show proves, the MCU trademark doesn't always guarantee success. So which of Marvel's Phase 4 projects have the potential to be hits and misses? Let's take a look…
Film: Black Widow (May 1, 2020):
Hit or miss? Expect a modest Hit. Despite her fate in Avengers: Endgame, there's still lots of support for Black Widow and she'll return in Marvel's Phase 4. The standalone film for Marvel's superspy which explores her past has a long development history and promising to be a hybrid of Captain America: Winter Soldier, the Jason Bourne films and Mission: Impossible. With Scarlett Johansson stating that it'll be "amazing" and "the best version that movie could possibly be. Otherwise, I would never do it…", it's clear that it's in good hands. The addition of David Harbour, Florence Pugh, Rachel Weisz and Ray Winstone to the cast has raised its profile even further, and the announcement of Taskmaster as the film's villain has impressed comic book fans.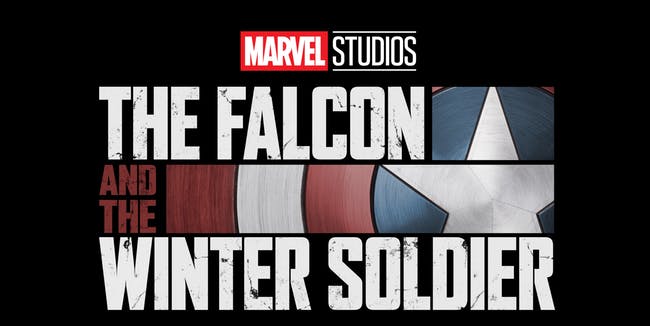 Marvel's Phase 4 TV: The Falcon and the Winter Soldier (Spring 2020):
Hit or miss? This one, unfortunately, looks like a Maybe right now. There's little doubt that Falcon and Winter Soldier have a genuine rapport, something mirrored in actors Anthony Mackie and Sebastian Stan and it's hard not to love them. But can these two characters sustain a show together? Logically, they should be able to – especially given the typical Marvel support. But with so much happening in the MCU, this show may be one of the first big projects to get lost in the shuffle and reveal some audience fatigue because the hook isn't quite strong enough. While there's bound to be a few nods to Captain America's legacy as they continue the good fight against a returning Baron Zemo, the premise so far sounds too almost serious for its own good. While it may fill the spy show void left by the departing Agents of SHIELD, it may require a bit more promotion to sell it to the fans.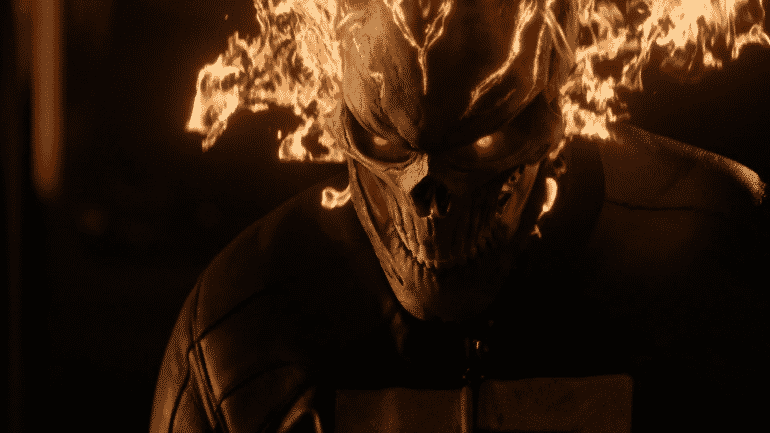 Marvel's Phase 4 TV: Ghost Rider (2020):
Hit or miss? This one's a huge Maybe from us. The increasingly hot Gabriel Luna proved that he's just the guy to play Robbie Reyes, the human host for Marvel's spirit of vengeance, in Agents of SHIELD. With Marvel's Phase 4 starting to highlight Marvel's darker horror aspects, Ghost Rider could lead to a Midnight Sons crossover with Blade, Damon Helstrom, Doctor Strange and others. However, Ghost Rider has notoriously been a hard sell on-screen for Marvel over the years, and while his SHIELD appearances may have won him some hard-earned respect it's been made clear that the new Hulu series isn't linked and that it's a new iteration of the character. Fans may remember the last soft reboot that was tried with the same character and actor, namely Nicholas Cage… and how it didn't quite work out too well. But we're hoping this redeems Ghost Rider and leads to bigger things in the future.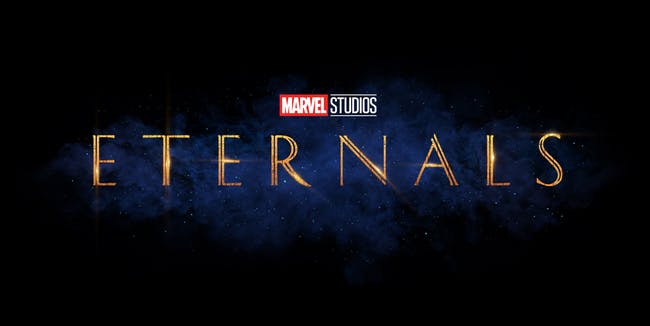 Film: The Eternals (Nov. 6, 2020):
Hit or miss? We've got to give this one a Maybe for now. There's lots of potential for The Eternals to be a massive surprise hit, much like Guardians of the Galaxy was, if done right. However, the Eternals are about as far from a recognisable brand name – even amongst many comic book fans – as Marvel could get, which could hurt the film's chances of success. Based on characters created by the legendary Jack Kirby, it's likely that the plot may borrow from Neil Gaiman's run on the comics – which certainly wouldn't be a bad thing. There's the potential for high drama and hilarious comedic touches if the immortals suffer a similar kind of amnesia and forget their histories and abilities. Also, their history not only ties in with the Celestials (mentioned in GotG) but could feature run-ins over the years with the likes of Thanos, Thor and Apocalypse. Beyond that, it should also explain Earth's cosmic importance and why it's becoming populated with an increasing number of super-powered beings.
Film: Shang-Chi and the Legend of the Ten Rings (Feb 12, 2021):
Hit or miss? Hit, and a surprisingly powerful one at that. Expect Marvel's Master of Kung Fu to be the next Iron Man, not Iron Fist. Marvel may have learned a lesson or two from that Netflix show about what not to do when it comes to martial arts productions. Also, expect a mention of Tony Stark at the very least, given his own interactions with the villainous organisation the Ten Rings and its leader The Mandarin in the Iron Man films. Shang-Chi is a fun character and will be one of the few "street-level" heroes in the MCU, but expect lots of action and plenty of adventure. And with the expected inclusion of Marvel's more magical elements included around this time, expect it to tie in with WandaVision and the Doctor Strange films.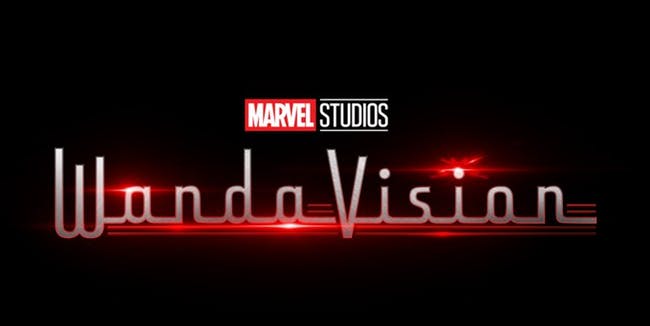 Marvel's Phase 4 TV: WandaVision (Spring 2021):
Hit or miss? As much as we hate to say it, this one could be a big Miss. Yes, it's a big deal that Elizabeth Olsen and Paul Bettany will be returning to their respective roles of Scarlet Witch and the Vision. The story could have huge ramifications for the MCU's future if she's truly gone off the rails and is altering reality to bring the Vision back to life; or it could mean finally tying up the Easter egg of the original Human Torch, Jim Hammond, seen back in the first Captain America film if they use him to reboot the Vision in a new body. Either way, that's big for fans. It's even bigger that this will lead into the Doctor Strange sequel which will also feature Wanda. But of all the Avengers, Wanda and the Vision are arguably the least loved by the fans, and while the casting coup is impressive this is a series that nobody was really asking for. It may be brilliant and could be a sleeper hit that wins over the viewers, but it's may not be an overnight success.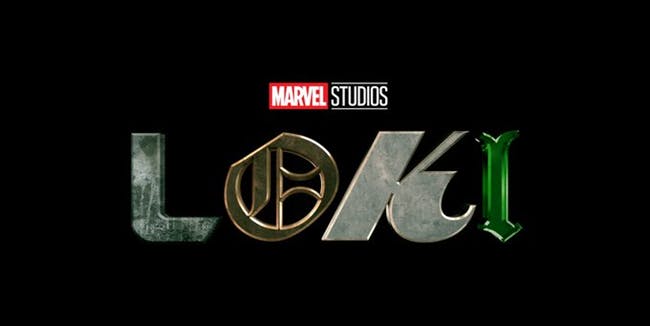 Marvel's Phase 4 TV: Loki (Spring 2021):
Hit or miss? Is there any doubt that this will be a Hit? From the moment Tom Hiddleston first appeared on movie screens as Loki, he's been a fan-favourite and every appearance since has been loved by audiences worldwide. With that in mind it's little wonder that of all Marvel's Disney+ shows, this is the one that's gaining serious attention. Having set the stage for this show with his brief appearance in Avengers: Endgame for just this reason, it's clear that the god of mischief's adventures in an alternate timeline are going to be must-see TV. There's added speculation that this may also tie into an appearance in the Doctor Strange sequel, allowing him to return to the main MCU thanks to their crossover multiverse shenanigans.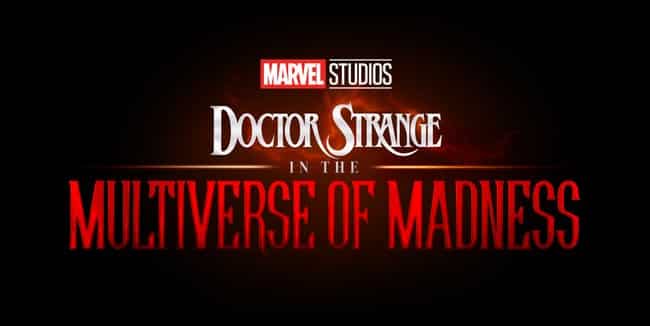 Film: Doctor Strange in the Multiverse of Madness (May 7, 2021):
Hit or miss? This could be the Hit that changes everything. The first Doctor Strange movie may not have been the MCU's most high-profile film, but it garnered some fans and his subsequent appearances have removed any stigma of him being too serious. The chance to explore Marvel's multiverse could mean the lots of changes, with potential cameos of a lot of characters in different ways – as well as possibly being a way to introduce the X-Men and the Fantastic Four. Plus, there's mention from director Scott Derrickson of an exploration of Marvel's horror characters and that may be their next move forward, which could be massive!
Marvel's Phase 4 TV: What If? (Summer 2021):
Hit or miss? A cult-level Hit, but a commercial Miss. When it comes to their animated productions, Marvel has shown flashes of brilliance but they haven't always capitalised on it. A series of animated episodes covering possible alternate endings to some of the MCU's biggest moments should be as varied, fun and wild as the What If? comics have been over the years. Throw in some of the actual MCU actors reprising their roles and there's a real sense of legitimacy to the project, making it a show that's bound to raise people's curiosity – especially after the massive changes to the MCU expected from Doctor Strange's Multiverse adventure. As long as the writing and animation is good too, it should pay off. However, since the stories will have little effect on the MCU itself then they can be easily dismissed as a curiosity, while some will always be biased against animation. While there's huge potential, it's likely to be the more hardcore fans who'll primarily flock to this.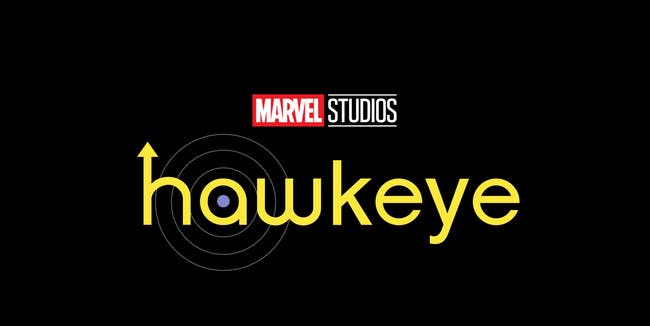 Marvel's Phase 4 TV: Hawkeye (Autumn 2021):
Hit or miss? It may not be a bullseye but it should still be a Hit. As unlikely as it may seem, fans have loved the Avengers' resident archer in comics, animation and the MCU – and movie-going fans love seeing Jeremy Renner in the role of Clint Barton. While the character may have been absent in Avengers: Infinity War, he provided some of the strongest emotional moments in Endgame and instantly won over the fans once more. With the new show apparently focusing on the character of Kate Bishop taking on Clint's former role of Hawkeye, under his watchful gaze, this legacy aspect could make it a unique smash hit which appeals to several generations of fans.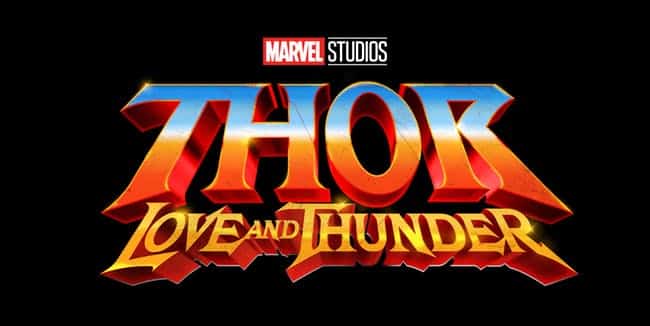 Film: Thor: Love and Thunder (Nov. 5, 2021):
Hit or miss? By Odin's beard, it'll be a Hit! After the huge critical and commercial success of Thor: Ragnarok, director Taika Waititi will bring his combination of creativity and humour to Thor once again. With the previous film re-igniting actor Chris Hemsworth's passion for playing the god of thunder, expect even more greatness as Thor is reunited with Valkyrie, (presumably) Korg, and the long-awaited return of Natalie Portman as Jane Foster. The MCU's Jane Foster will apparently be mirroring her comic book counterpart in becoming the female Thor, and for those who know how that story went this carries is massive – we could see both comedy and heart-breaking tragedy on screen.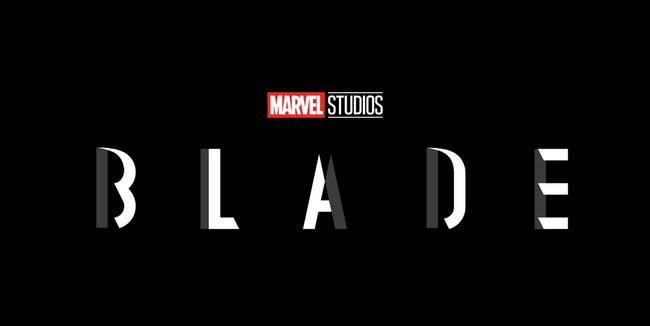 Film: Blade (Release date unknown):
Hit or miss? This one's a Maybe. There's little doubt of how cool Blade is as a character, and his three previous films plus his TV show have all been successful… although to varying degrees. While the original Blade was one of Marvel's first true successes on the big screen despite some dire CGI, the franchise peaked with Blade II and visionary director Guillermo del Toro and was never able to achieve that level of success again. Marvel seems to be pushing for more horror projects, which shakes things up brilliantly, and they're certainly putting a lot of faith in Blade and two-time Oscar winner Mahershala Ali to turn heads – hence the big surprise reveal of the new film at Comic-Con. However, some superhero fans may not quite be sold on the darker side of the MCU. But will he show up in Marvel's Phase 4? We don't know as yet.
Film: Black Panther 2 (post-2021):
Hit or Miss? Expect this one to be a massive Hit! The first film was such a success that it surprised even its biggest supporters – including Marvel itself! The sequel is bound to achieve a similar level of success if not more so, given its increased fan base since the first outing. Granted, with more eyes on this project there are higher expectations, but expect them to raise the stakes even further. They've already hinted at the existence of Namor the Submariner in Avengers: Endgame, and this is the most likely film to feature him properly given his comic book history with the king of Wakanda.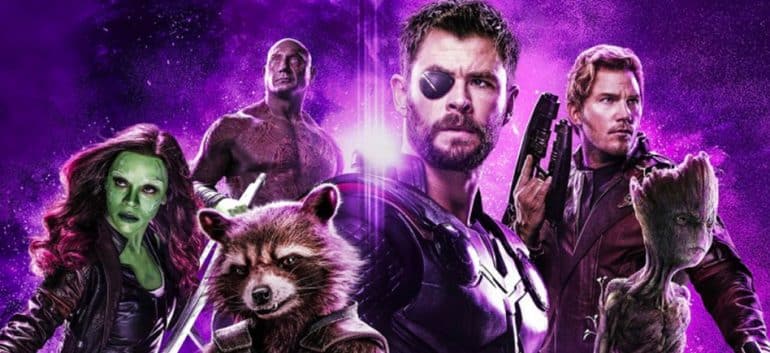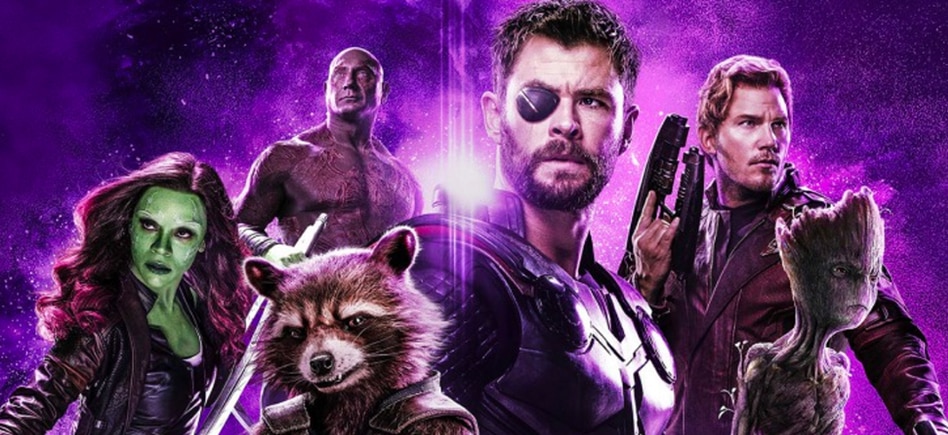 Film: Guardians of the Galaxy vol.3 (post-2021):
Hit or miss? A hit, just like every song on Star-Lord's walkman! With writer/director James Gunn now returning to the MCU's team of lovable misfits and rogues, they can say "We are Groot" once again. Avengers: Endgame left a couple of loose threads with the fate of Gamora being a mystery, while GotG vol.2 teased the introduction of Adam Warlock. With the appearance of Rocket Raccoon's home planet of Halfworld and his soulmate Lylla being mentioned too, there are so many plots flying around that it's hard to know how it'll all tie together. But given the ever-increasing success of the characters, this could be a spectacular conclusion to the adventures of several of them and looks like one of the MCU's sure-fire hits.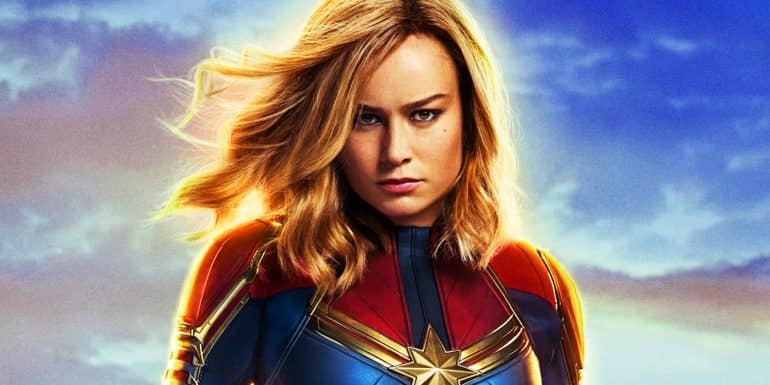 Film: Captain Marvel 2 (post-2021):
Hit or Miss? All signs point to a Hit! Regardless of what some may want you to believe, the Captain Marvel film was a major hit with audiences and critics, raking in over a billion dollars at the box office in the process. While she may still may not exactly be a household name, Captain Marvel has become a high-profile character. But can she spearhead Marvel's continued success as the top cinematic franchise? That's the real question, now that the likes of Captain America and Iron Man are gone and with Thor and the Guardians of the Galaxy likely to exit soon too. Expect her next film to be the real test of her popularity, while rumours of appearances of characters Monica Rambeau and Jessica Jones are already doing the rounds.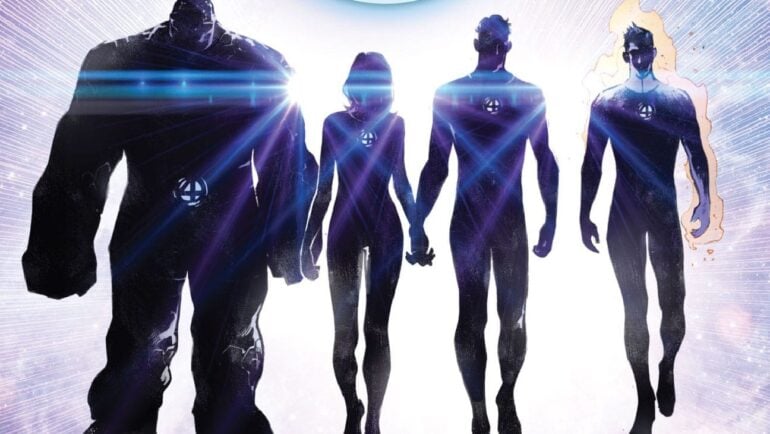 Film: A Fantastic Four film? (post-2021):
Hit or Miss? Expect a major Hit from Marvel's first family! Previous big-screen outings for the FF have ranged from entertaining but average to downright dismal. So why would this one be a success? Look at the universal acclaim for the Marvel Netflix's Daredevil and Punisher shows which followed disastrous big-screen versions, or their last two Spider-Man films compared to previous versions. It's simply a matter of Marvel getting their hands back on their properties again at long last and doing them justice. Audiences still haven't seen the best of the FF, but comic book readers know how good they can be and how closely tied they are to every aspect and character of the Marvel Universe. Expect them to show up early in cameos in Marvel's Phase 4, and for Marvel to push a film of them heavily because they could be the future of the franchise.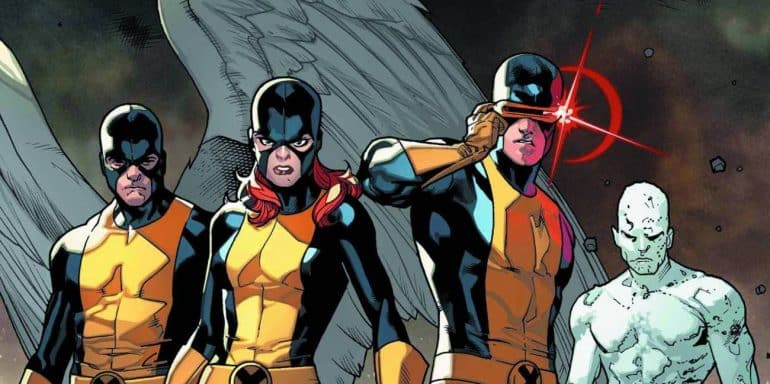 Film: An X-Men film? (post-2021):
Hit or Miss? It's a huge Maybe, given the lack of details. So far all that's been mentioned was that mutants would finally appear in the MCU, while rumours have been flying around as usual about the casting of a new actor to play Wolverine. However, it's unlikely to expect Marvel to push ahead with an X-Men film so soon after Dark Phoenix's poor performance. Meanwhile, the highly-delayed New Mutants film – now slated for an April 2020 release – is barely being mentioned. While there are still lots of fans of the team, and it makes sense for Marvel to start backing their mutants early. However, of all the mutants expected to make an early appearance in Marvel's Phase 4, Deadpool seems the most likely given the massive success of the Ryan Reynolds films so far.
Are you excited for Marvel's Phase 4?