Marvel's ass-kicking, hard-drinking, foul-mouthed private detective is back in her second season on Netflix, and Jessica Jones is still the best there is at what she does.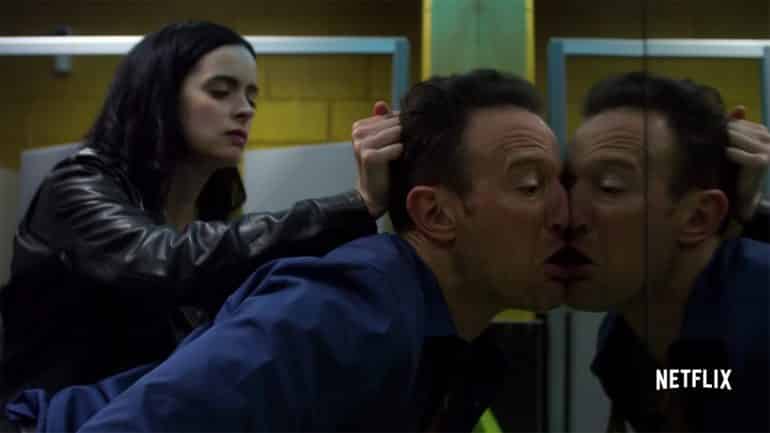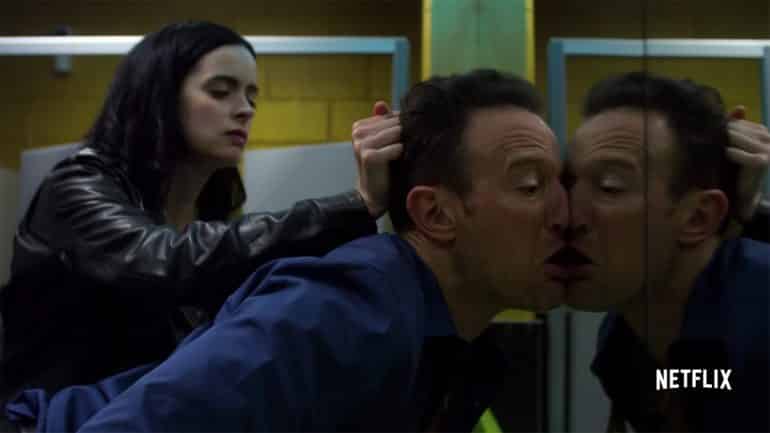 Private investigator. Vigilante killer. Superhero. All of these terms describe Jessica Jones, although they aren't who she is deep down. After saving the people of New York from threats like Kilgrave – the mind-controlling Purple Man – and the criminal organization known as The Hand, life seems to be returning to normal for Jessica… which doesn't make things easier for her. A new building supervisor in the apartment block she lives in wants to evict her, the clients coming through her door seem to be crazy, and a rival detective agency wants to put her out of business. To make matters worse, her best friend Trish Walker keeps pushing to learn the origin of Jessica's abilities.
When a potential client claims to have gained super-speed from the same illegal experiments conducted on Jessica, she's drawn into a new case which soon becomes a race for survival. As she learns more about the mysterious medical company, Jessica is forced to confront an enemy stronger and faster than she is – one who's targeting all other test subjects, as well as those in Jessica's personal life…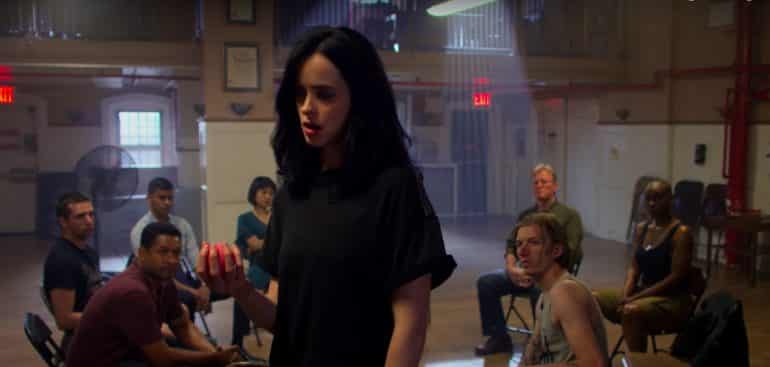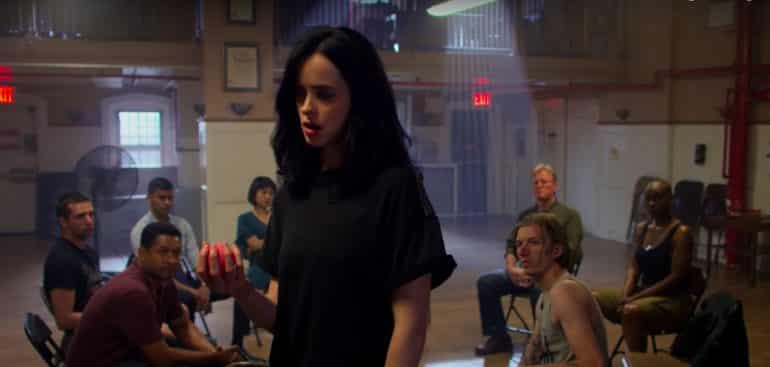 The mystery in the story seems fairly straightforward at first, but with every clue and lead that Jessica pursues there are more questions raised. Since her origin story wasn't focused on too much in the first season, it's a natural follow-up and helps to fill in the blanks while keeping the story moving forward in the present. What happened to her may be the big reveal, but simultaneously it's how she continues to progress in her current life. Meanwhile, she's forced to deal with her anger management issues, the prejudice against super-powered beings that others within the MCU rarely face, and her inability to connect with a more "conventional" life.
Sadly, the downside of this series in the first five episodes is a problem also seen in the second season of Daredevil which barely featured Kingpin. It's a problem seen in various other Marvel projects too: a less-than-noteworthy villain. In the first season of Jessica Jones, David Tennant's role of Kilgrave was easily one of the best throughout the entire MCU and, in that regard, he's sorely missed. Yet this series makes up for the loss in other ways, smartly emphasising Jessica herself as the driving force of the show, as well as her personal relationships – which is as it should be.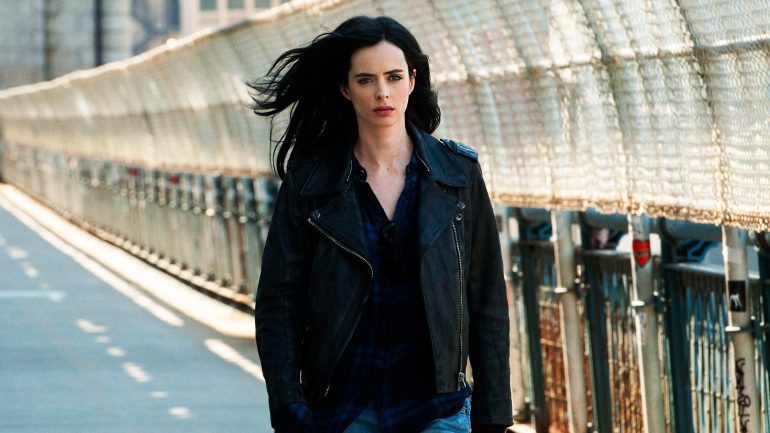 Krysten Ritter's performance as Jessica Jones is breathtaking as she barges her way through every scene like an emotionally scarred force of nature, self-reliant and self-assured. Jessica dominates most conversations through snark and sharp insults, displaying equal levels of intelligence and physical power. She may not be the hero we'd want to be, but she's the one we can appreciate because she earns our respect.
Five episodes in, Jessica Jones – Season 2 is a slow burn, yet doesn't suffer for it. The action is there as needed and is served with a large helping dark comedy too. Plus, for devoted Marvel fans, there are the usual name-drops and unlikely cameos. As with most of the Marvel Netflix shows, this may not be to everybody's liking and certainly isn't for kids. But for those willing to put in some time and patience and who enjoy the darker side of the MCU, there's plenty here to recommend.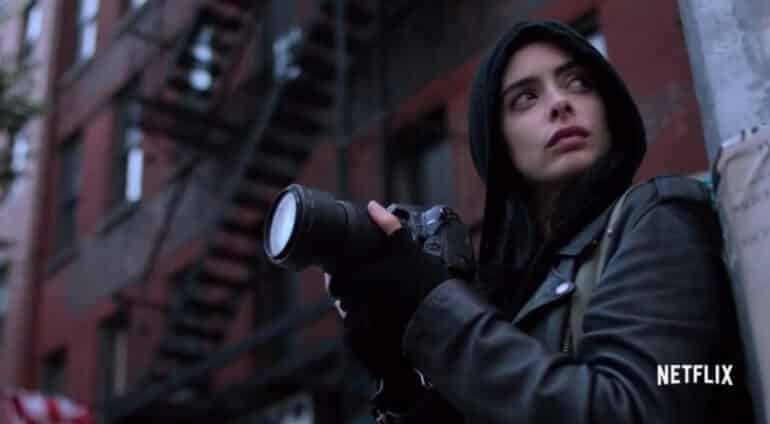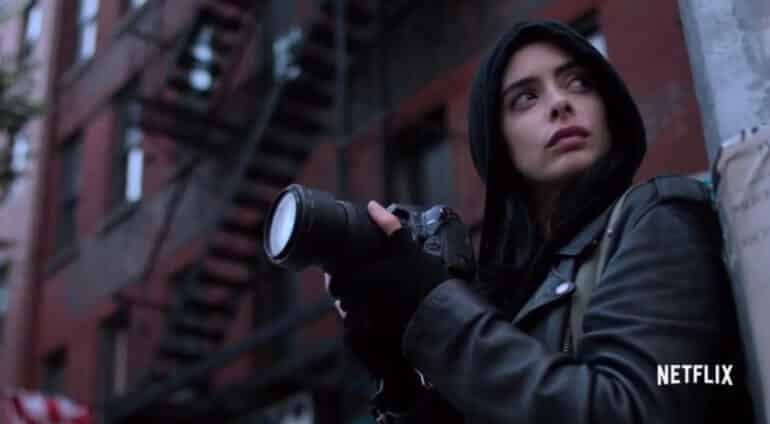 After the first five episodes of this second season of Jessica Jones, it was hard to know which way the story was ultimately going to move in. All I can say, based on the remainder of the episodes, is that I didn't imagine that the story would go the way it did – which isn't necessarily a bad thing. It was just… different.
Sure, there were some aspects of it which were telegraphed early in the writing. The identity of the killer, for instance, wasn't perhaps the massive reveal that it could have been; the relationship Jessica develops with her building's supervisor was almost inevitable; Trish's dark downward path to relapsing addiction – albeit one which could potentially turn her in to legendary comic book character Hellcat – was teased early on; even the return of David Tennant as Kilgrave/The Purple Man was known in advance, and it played out roughly as expected without any "cheats" in terms of rewriting the end of season one.
The shocking thing was that despite all of that, despite everything predicted coming to pass, the story still didn't play out as expected.
Again the themes of addiction, obsession, hope and control are a large part of the story, but this time are viewed from a slightly skewed angle, with no clear truth being evident. The illegal experiments we're witness to are ethically wrong, yet they undeniably save lives and are performed out of good intentions, not a desire to destroy the world. When does love become obsession, and is protection of loved ones just another form of control? Was Nietzsche right when he said that hope was the enemy, or is it only false hope that's guilty of that?
Essentially, every character in this series is a victim in some way. So who's the villain this season? Well, each character falls into that bracket too. Mirroring real life, everyone crosses that moral grey area to some extent… except, understandably, for the building supervisor's son – which again reminds us that it's the children who suffer for the mistakes of adults. Everyone makes personal choices which are wrong and can have disastrous consequences, but when there's no clear-cut right answer, all anybody can do is pick the lesser of two evils at the time and hope it works out for the best. Nobody's perfect, and this show doesn't hold anybody up to that lofty standard or make judgments.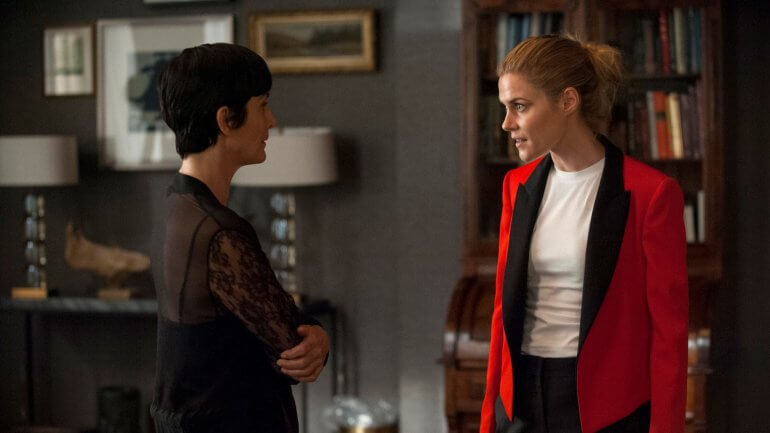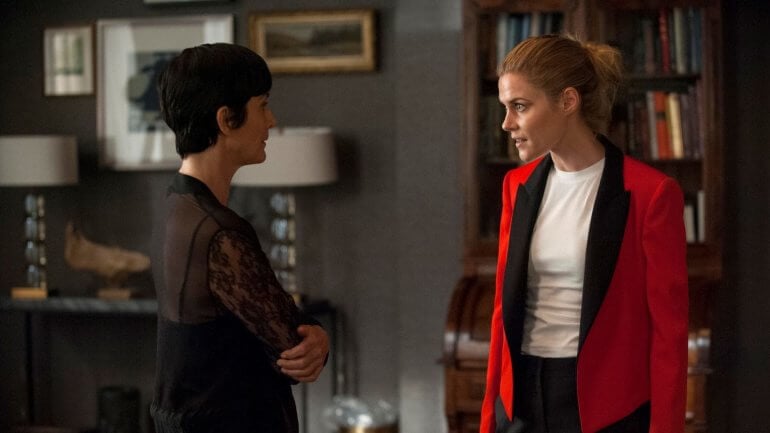 Okay, all of that makes this series sound like a bland think-piece, which it isn't. It's just that, as has become standard for Marvel's Netflix shows, there's a lot to think about as we see these characters struggle to get through life and make impossible choices. There's action, but it's secondary to the story, and with no clear good vs. evil conflict on display it's more about the fascinating characters and unpredictable twists and turns of the plot. There are some weak moments, such as the rushed resolution of Hogarth's revenge plan, but the phenomenal acting and directing (in particular in the Jennifer Lynch-helmed episode) make up for any flaws.
There are probably going to be many people who'll find this disappointing for that reason, or who'll simply chant "BORING!" in comment posts. This show doesn't have the action of The Punisher, the mind-blowing effects of Guardians Of The Galaxy, the comedy of Thor: Ragnarok or the adventurous streak of Agents of SHIELD. Yet, if you're a fan of the character of Jessica Jones from the comic books or the show's first season, then you'll know that all of that is just fine.
Instead, what this series has to offer is something different in the MCU: a slow-burn, straight-out engaging drama about broken people, some of whom just happen to have super-powers.