Marvel's deadly living weapon, Danny Rand will be returning to the comics this January in a new limited series, Iron Fist: Heart of the Dragon.
Best known for his work classic titles like Wolverine and G.I. Joe, veteran Marvel writer Larry Hama will pen the six-issue series. Hama made his debut at Marvel, creating an Iron Fist serial in 1974's Marvel Premiere #16. For that serial, he co-created Colleen Wing, Ward Meachum, and Shou-Lao the Undying – the dragon Danny Rand had to defeat in order to attain his powers.
David Wachter, who recently worked on IDW Publishing's 21-issue Teenage Mutant Ninja Turtles title, will handle interior art, with covers by Billy Tan.
Marvel's solicitation for the first issue of Iron Fist: Heart of the Dragon reads as follows…
"Someone is killing the ancient dragons that power the Heavenly Cities, and only Iron Fist and the Deadly Weapons can stop them – if they can discover who they are in time! Zombie armies, mystical portals, dragon hearts, and some of the Marvel Universe's deadliest fighters all converge in one action-packed extravaganza, and the fate of all worlds hang in the balance!"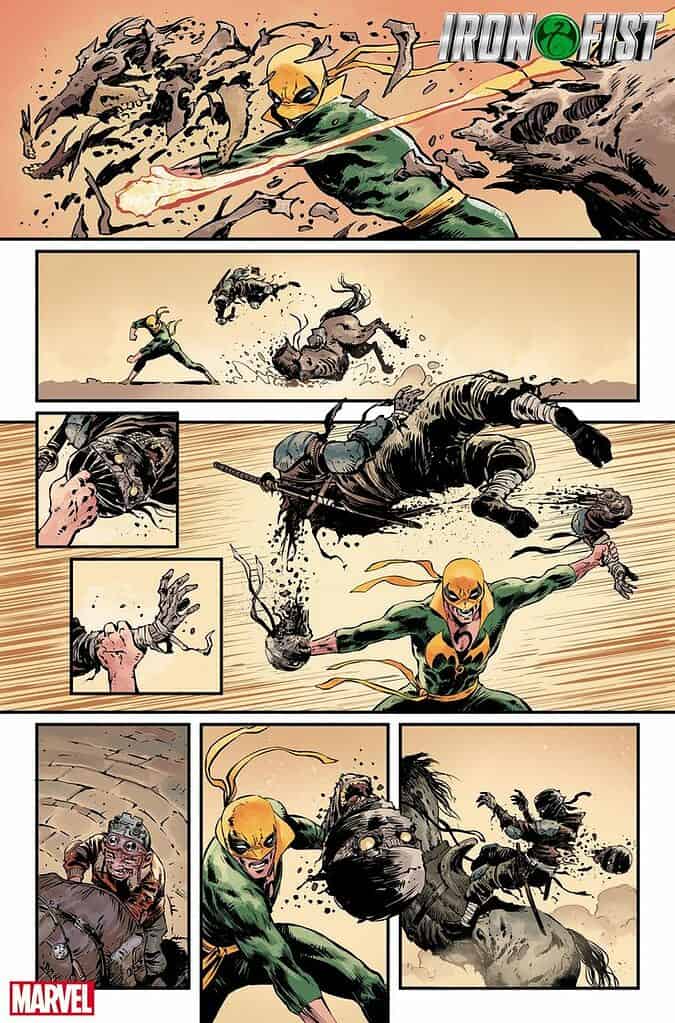 Created by Roy Thomas and Gil Kane, Danny Rand first appeared in 1974's Marvel Premiere #15. The character is a practitioner of martial arts and the wielder of a mystical force known as the Iron Fist, which allows him to summon and focus his chi. This ability comes from the city of K'un-Lun which opens every fifteen years.
Over the years, various adaptations of Iron Fist have appeared in several animated television series and video games. Finn Jones portrayed the character in the Marvel Cinematic Universe live-action television series, including The Defenders and the second season of Luke Cage.
Iron Fist: Heart of the Dragon #1 (of 6) goes on sale in January 2021.