Marvel's What If…? dropped its newest episode in the alternate reality anthology series. In case you hadn't noticed, the show covers alternate timelines for the MCU—not the comic book universe. In doing so, this ensures that the audience won't see the greatest What If story adapted.
What If #1—by Roy Thomas, Jim Craig, Pablo Marcos, John Costanza, and Janice Cohen—debuted in February 1977. Expectedly, it featured the two biggest Marvel properties of the time: Spider-Man and the Fantastic Four.
In this—pardon the pun—amazing and spectacular issue, Spidey's origins stayed largely the same with him being bitten by a radioactive spider and trying to make some cash off his new superpowers. However, when he realised it was tough to find fame and fortune as a teenager, he decided to join the Fantastic Four to see if they could give his profile a boost. Marvel's First Family showed apprehension at first, i.e., getting into a scuffle with the Web-Head, but once he humbled himself and accepted that heroism is more than fame and glory, he became a welcomed member of the squad.
Of course, this wasn't the only time that Spidey would team up with the Fantastic Four in the comics, and he eventually became a part of the team in the main universe's FF as well. Yet, Marvel's What If set the precedent for showing what dream team-ups and stories could happen that fans might never have thought possible then.
As of the time of writing, the Fantastic Four has yet to make their debut in the MCU. They're on the way, but it's highly unlikely that Marvel Studios would allow a What If…? episode about them before their cinematic arrival. Simultaneously, for Spidey to appear in Marvel's What If…?, the studio would need to negotiate with Sony Pictures for it to happen, since the MCU is technically borrowing the character.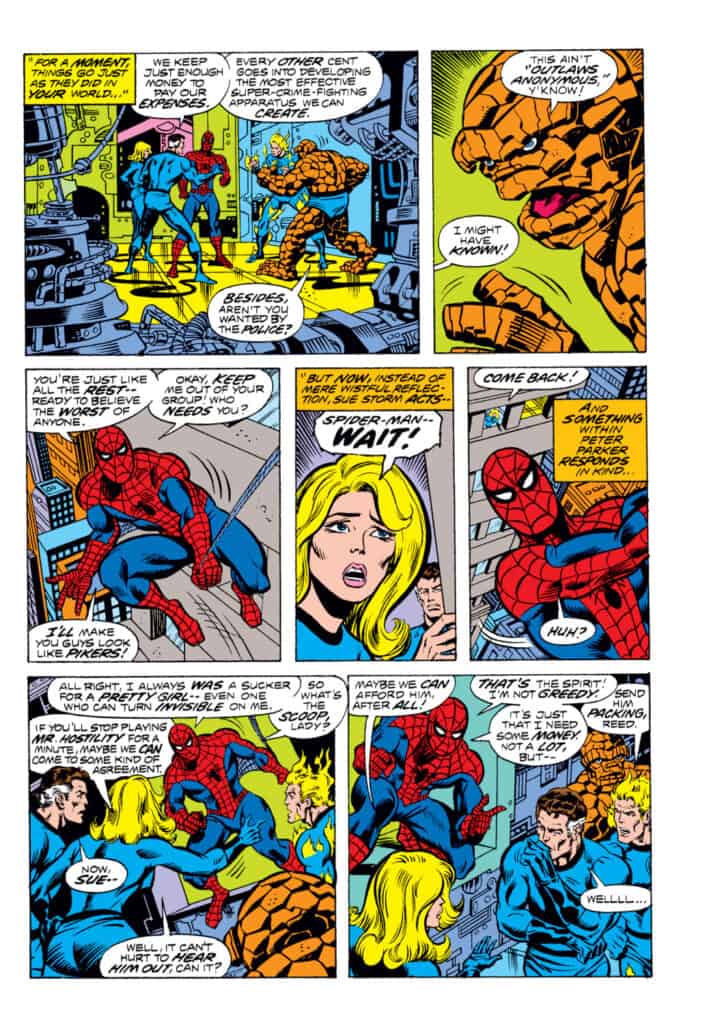 Sadly, the chances of this memorable story appearing in What If…? seem slim at best (unless the animated series gets multiple seasons throughout the years). It's a shame since the tales from the original What If comic book series are arguably better than any alternate MCU retellings. Who wouldn't want to see a universe where Gwen Stacy lived or Dr Doom was a hero?!
Tell us, do you think Marvel's What If…? will adapt the popular story of Spider-Man joining the Fantastic Four? Sound off in the comments section down below.