It's been a tough road for Marvel's Avengers ever since the first images of the action-adventure video game dropped. Immediately, fans were disappointed that the character models didn't look, nor sound, like their Marvel Cinematic Universe (MCU) counterparts. It's a stupid complaint, really, because Iron Man, Captain America and rest of the Avengers existed decades before the MCU.
Nonetheless, getting off on the wrong foot with the fandom is never a good thing, because no matter how irrational they can be, they're your target market. It's evident that Square Enix, Crystal Dynamics and Eidos-Montréal listened to the complaints, though, as characters, such as Black Widow and Captain America, received makeovers and appear more polished and defined in this beta version than the initial Marvel's Avengers footage.
And that's an area where Marvel's Avengers truly soars. This game is gorgeous. It doesn't look like the MCU or a comic book, but it's its own thing. Much like Marvel's Spider-Man recreated a new aesthetic for the Web-Slinger, this game does the same for Earth's Mightiest Heroes. Whether you're taking to the skies as Iron Man or engaging in a hit and smash with the Hulk, the various environments suck you in and make you feel like you're a part of a sprawling world.
Being a beta, there are a few glitches in the graphics matrix—most notably, night-time battles. It's almost impossible to see what you're hitting if your team is fighting in a dark forest. While there aren't many missions like this, the lighting does need a revisit before Marvel's Avengers's release next month.
One area that everyone is curious about is the story. The beta provides a taste of what's to come, letting you play four Hero Missions. And this is where the game shines brightest. While it's too early to tell if the storyline is outstanding from start to finish, it at least contains all the beats you'd expect from the Avengers, namely: heroism, sacrifice, intrigue, passing of the torch and internal conflict.
The story mode allows you to play as Iron Man, Thor, Captain America, Black Widow, Hulk and Ms Marvel. Depending on the section, it'll switch between the characters required to complete that portion of the story. Much like Devil May Cry 5, it's necessary to follow this path in order to advance the story.
Surprisingly, it's the least-expected Avengers who are the most fun to play here. Ms Marvel, and Black Widow's mechanics are sheer delights, as you'll find them the most balanced characters to control. Whether it's their regular attacks or special moves, there's a fluidity to their movements that make them the ultimate fighters when battling a group of enemies.
At the same time, there's the potential to level up characters and learn new skills and moves. While the Marvel's Avengers beta doesn't show you everything that's possible, it does enough to tantalise the possibilities of the full game. Gear upgrades are also available; however, you won't see the actual "new" gear on the character at all. It's kinda weird, but it's more like nano-tech gear that remains invisible to the human eye.
Once you complete the Hero Missions and HARM Room (basically, a tutorial), you unlock War Zone missions, i.e. multiplayer mode. While I'd love to dive deep into it, I can't. About 99.9% of the time I tried to join a session, it failed and kicked me out. This means you need to go back to the opening screen and suffer through the loading screens to set up another matchmaking session.
Throughout the entire weekend, I managed to join ONE War Zone mission. I'm not going to be too harsh here since it's a beta and still in testing, but it did leave me worried that if the servers couldn't connect a small sample group over two days, how would it handle hundreds or thousands of players on release day?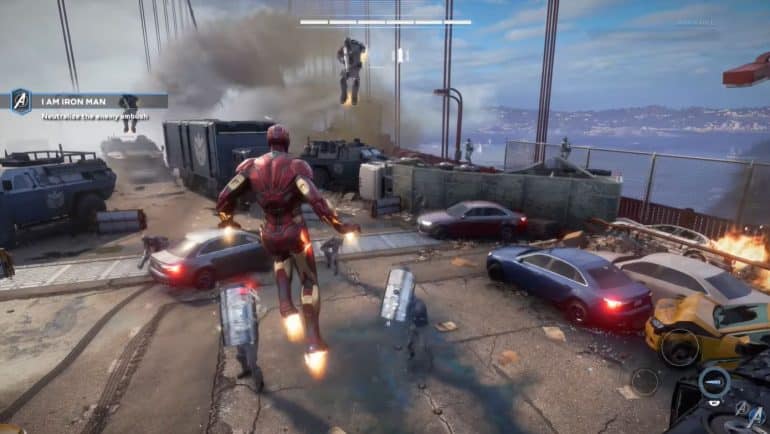 One thing that's far too late to fix is the non-intuitive UI and UX of the game's menus. While the menus are visually appealing and impressive, you need an instruction manual on how to navigate that thing. It's frustrating, and I sincerely hope the developers include some idiot-proof instructions for morons like me on how to navigate it.
Overall, Marvel's Avengers offers a lot of promise and fun, while the story mode should be a blast for players. With less than a month to go until release, however, I'm concerned the developers might not have enough time to fix some of the other glaring issues. Well, onward and upward to the next beta session this weekend…