Does Marvel's Avengers have what it takes to challenge Spider-Man and the Arkham series? Have all the beta issues been fixed? And why is multiplayer still such a point of contention?
You have to take your hat off to the developers here, because Marvel's Avengers is an ambitious project. What is available right now is merely the seed and the game will only grow with more content and character additions. At the same time, there's something that feels a little bare here.
While the graphics are miles ahead of the first footage that set the internet into a tailspin, there are still too many rough edges that are unforgivable. The NPCs, for example, are largely ignored, with poor, indistinguishable features and appearances that could've been pulled from a last-gen game. Additionally, there are lip-synchronisation issues with the characters' mouths and speech. It isn't prevalent everywhere in the game, but it's particularly obvious in the Avengers Initiative missions.
If you played the demo, you already know what to expect in terms of gameplay. This is a furious button-masher, with waves of enemies descending upon the heroes at all times. While there are smaller tasks to complete, it's mostly about beating the living snot out of everything you see. Fortunately, there's a host of Marvel superheroes and move sets to experience—and most importantly, to prevent monotony. Also, as you progress throughout the game and gain skill points, you can upskill your characters on the skill trees, learn new moves, and acquire new gear and costumes.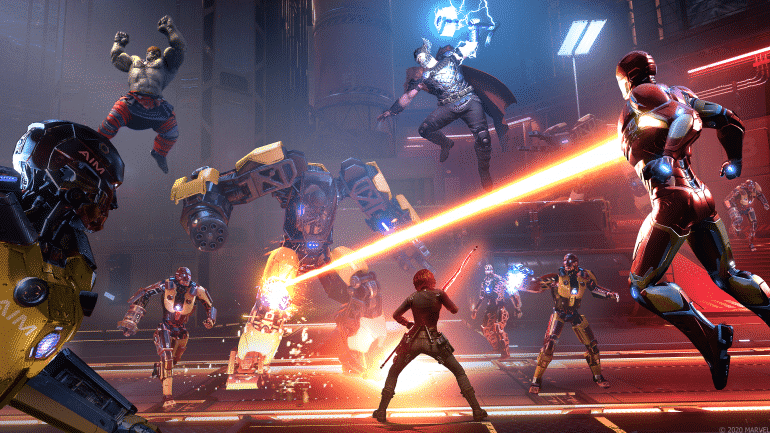 But this is definitely a game of two tales. Yip, we're talking about the single-player campaign and the multiplayer Avengers Initiative.
Undoubtedly, the campaign is the game's biggest strength. Featuring a strong story, terrific voice acting and an engaging cast of characters, it pulls you in from the start, feeling like an arc that wouldn't be out of place in the comics. That being said, this is a story about Kamala Khan, aka Ms Marvel, first and foremost. While the other Avengers do play a part and you're able to play as them, this is mostly about her coming of age and learning what it means to become a hero. For those expecting it to be a rehash of the MCU and those core stories, you'll be disappointed.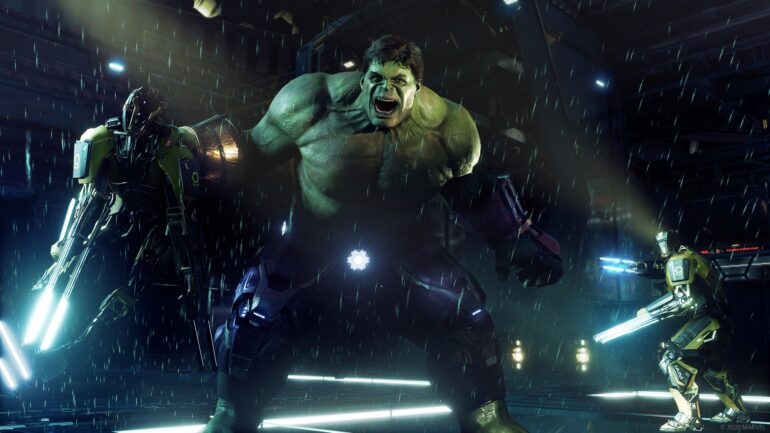 What is likely to leave you frustrated, though, is the Avengers Initiative. First off, you get a warning that you should finish the campaign before playing because of spoilers. Well, those spoilers aren't going to shock anyone—that's for sure—but it feels unnecessary. Then, when it's time to fire up the missions, the loading times leave you wondering if you're playing a PS1 game. They take way too long and it becomes a chore to boot up a mission.
Also, as mentioned in our beta review, the menu is simply horrendous. It's a harsh lesson in how bad UI can confuse gamers and result in people doing what you don't want them to do. While it's too late to change now, hopefully the developers learnt a lesson for the next game.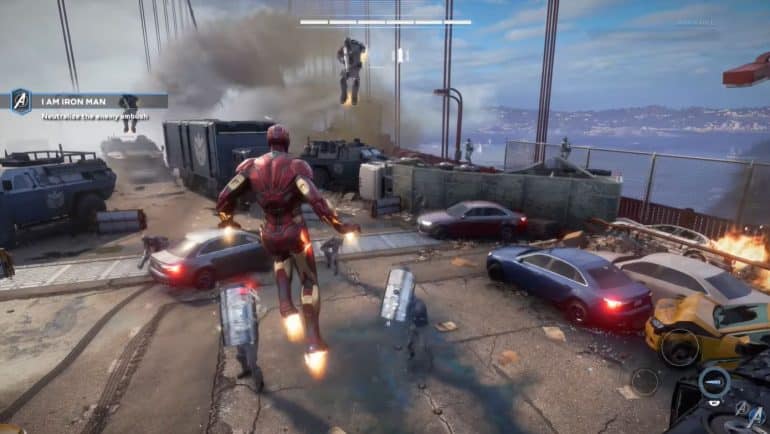 While the lure of teaming up with other Avengers is something to get excited about, the missions aren't all that. It's mostly you and the crew beating up a bunch of robots to secure a location or item. The first time around, it's fun, but then it turns into a mish-mash of colours and explosions, where no one can see what's happening on screen. Also, how many times can you do the same thing over and over again without getting bored? It needs something a little more, something that makes you want to play the game every night…
The so-so multiplayer experience aside, Marvel's Avengers does offer a lot of promise, especially with its compelling story and character roster.
The Review
Marvel's Avengers
While it's not in the same league as Spider-Man and the Arkham series, Marvel's Avengers is attempting to do something different and unique in superhero video games. Its success, though, will be highly dependent on the upcoming content, which could make or break this title. But let's give the game a chance and see what's next.
PROS
Roster of heroes
Engaging storyline
Potential to grow with more content
CONS
Multiplayer mode
Graphics are dicey
Review Breakdown
Storyline

0%

Gameplay

0%

Graphics

0%

Replay Value

0%

Sound and Music

0%