Just in time for Marvel's Ant-Man and the Wasp, Hasbro has released a set of action figures for the fans. While the figures are sold separately, I've decided to look at them in a combined review. Do keep in mind, though, that the Ant-Man figurine is part of the Titan Hero Series, which includes another version of the Wasp as well. This Wasp figurine being reviewed is the one with Wing FX.
Right, so let's start with Ant-Man. The detail on the 12-inch character is largely good, with a nice change in textures and accurate colouring. That said, the helmet could've used a little more work, as it appears to be a modified Stormtrooper helmet rather than an original creation. Yes, we all know that toy companies take shortcuts with their products, but this one is a bit too obvious for my liking.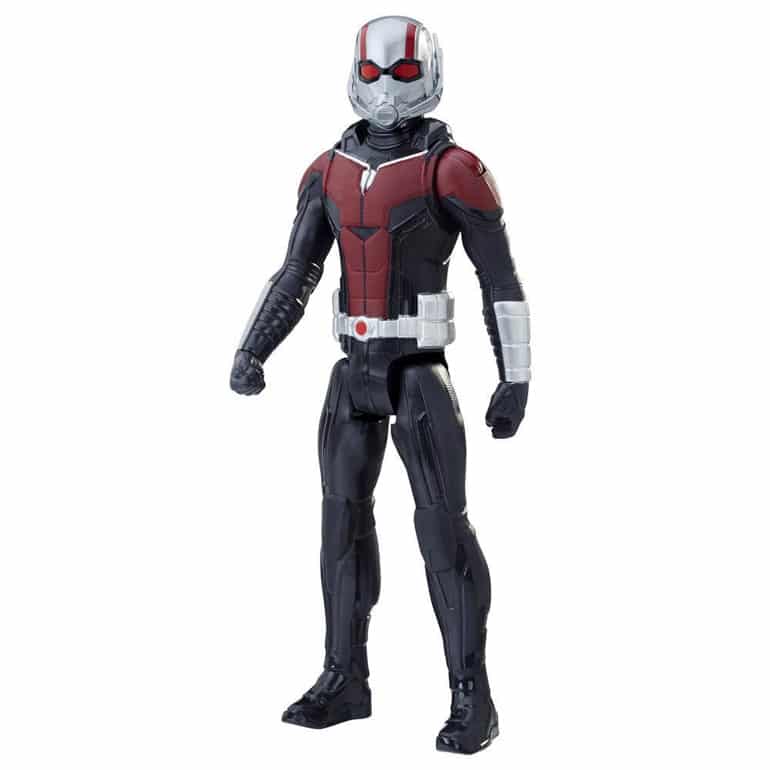 Ant-Man's head, arms, hands, and legs are all movable; however, there are limitations. The Marvel's Ant-Man And The Wasp figure isn't quite as poseable as one would like and he's pretty useless from the waist down. Look, it wouldn't look ugly or out of place on a bookshelf, but if you like to pose your figurines you're limited here.
All things considered, Ant-Man is a disappointing figurine that comes with absolutely no accessories. If you wish to connect the Power FX Pack and utilize the sounds and phrases, you'll need to purchase that separately. Surely, that should've been stock and standard with every character? Especially considering this figurine came with nothing else.
Now, to the Wasp.
Much like Ant-Man, the design of the character is spot-on. It's also a textured and accurately coloured figurine, with a costume design inspired by the upcoming film. Surprisingly, the helmet design is much better than Ant-Man's and isn't a Stormtrooper rip-off (or if it is, it's better disguised).
Where this Marvel's Ant-Man And The Wasp 12-inch figurine suffers is in the movability of the body parts. The head turns and the arms lift up… And that's it. The reason for the legs being immovable is easily explainable as they're used to activate the wings when you squeeze them. Speaking of which, the wing feature works well and looks terrific too. They appear to be rather sturdy and able to handle more than a few flights.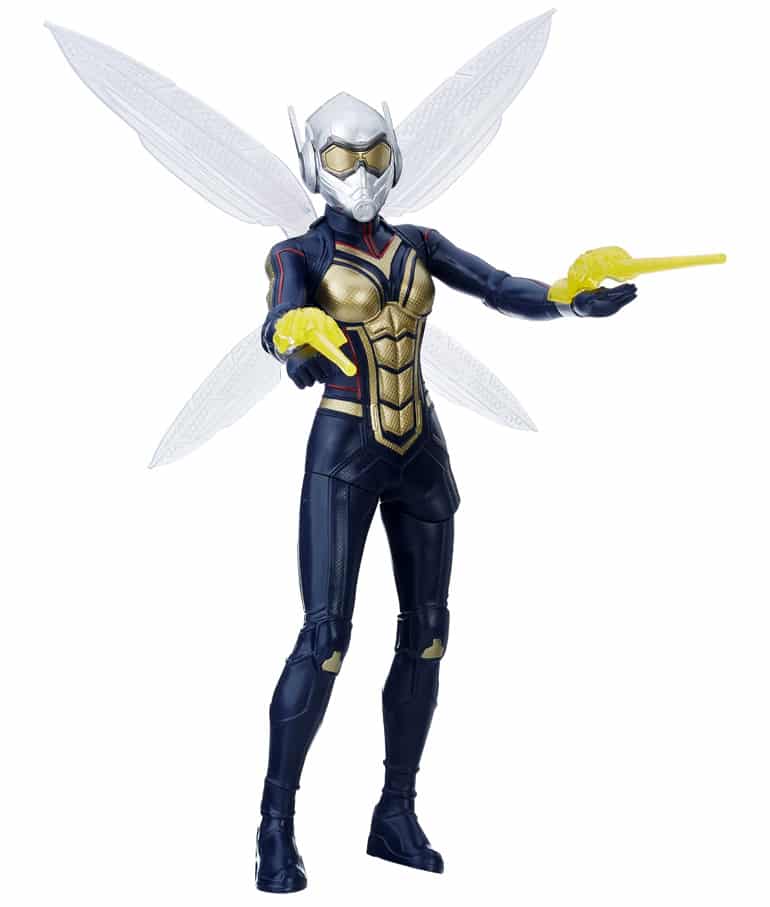 Additionally, the Wasp comes with stinger accessories for you to put over the figurine's hands. It's a small detail, but it just adds that little bit more to the character.
Overall, these two Marvel's Ant-Man And The Wasp action figures are geared more towards children than collectors. They're built to last the most strenuous of playground combat and look incredibly durable. A few more accessories would've been welcome – especially for Ant-Man – but you can't deny both these figures look just like the film version of the characters.