What real comic book fan doesn't know the name Alex Ross? For almost thirty years, his award-winning photo-realistic paintings of superheroes have featured on covers, as interior comic book art and in magazines, while sculptures based on his work are amongst the most prized by fans and his gift for storytelling has wowed readers. But where did it all begin?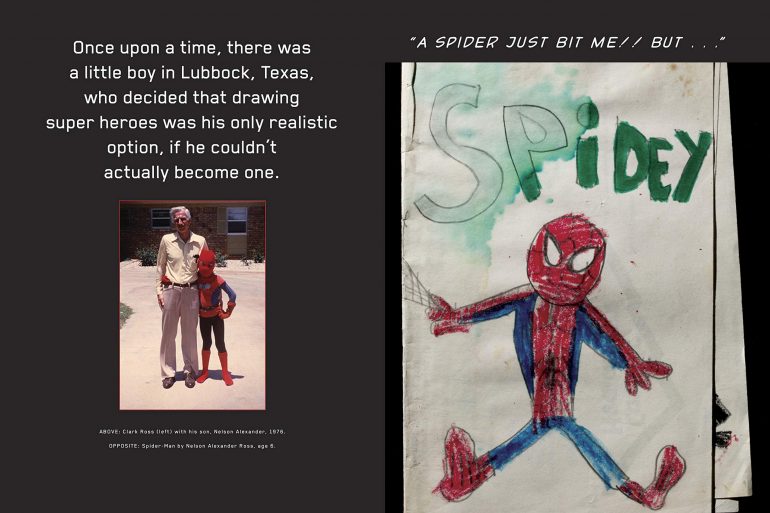 By the age of 5, Alex Ross was drawing pictures of a Marvel hero called Spider-Man, who he'd seen on TV in a show called The Electric Company. Instantly hooked by the colourful superhero, he soon discovered many other Marvel characters and followed their adventures too. Before long he started drawing them as well – along with making models of them using a variety of materials. Over the years, Ross's artwork became his superpower and Marvel's superheroes were a never-ending source of inspiration for him. And while his work on the legendary series Marvels may have been a career-defining breakthrough, it was only the beginning…
Contained in this hardcover collection are many of Alex Ross's most iconic Marvel paintings. Also featuring over 50 never-before-published sketches, paintings, photographs and working models, along with an original 10-page Spider-Man story and more, this covers some of Ross's earliest work all the way to the present. Witness the work that's established Ross as a true legend in Marvel Comics history.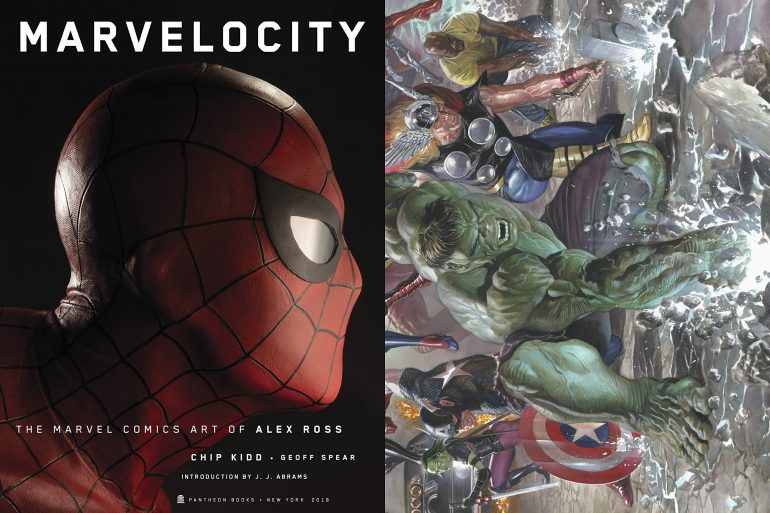 What is there to say about this? Alex Ross's work pretty much speaks for itself, and any flattery here still won't do it proper justice. Marvelocity is magnificent, and any collection of his is automatically worth buying.
Thanks to some fascinating flashbacks to Ross's childhood drawings, you can now see the rapid development of his talent and it's a lot of fun. More than that, this allows readers to understand the passion and respect that the man has for superheroes in general, and Marvel characters in particular. It's that awareness of the characters themselves, what makes them tick and the history behind them, which really stands out in everything he does. It's what makes his work as an artist and a (sometimes sadly overlooked) storyteller so special.
Strongly influenced by Kirby, his artistic gift for conveying both weight and flow of movement creates a genuine feeling of excitement in every image he creates. And while many will always remember his stunning work in Marvels, it's easy to see that since then his talent has continued to grow… and it's all perfectly represented here.
The stunning attention to detail in Ross's work makes every page something special to behold. It's fine that some readers come casually flick through the pages and be instantly blown away, with the impact of each painting packing a huge visual punch; but there's a special joy in taking time to admire each image, seeing the fine detail that goes into each piece. Above all else though, it's still exciting and that's something that Ross never forgets.
Something equally fascinating here is the opportunity to see some of Ross's proposals that weren't accepted. It's easy to assume that any project he works on would be accepted, no questions asked, but that isn't the case. So now readers are left with tantalizing glimpses of what could have been, and it's hard to imagine why they'd fall through the cracks. Ah… just imagine…
If there are any real complaints about Marvelocity, they're so minor that they're ridiculous. The JJ Abrams introduction isn't needed, and yes, it would have been wonderful (but highly impractical and costly) if every individual image had its own page. Ironically, there's also so much Alex Ross brilliance on display that it's almost impossible to just pick up without spending ages poring over each page. Meanwhile, the fold-outs are so large as to be almost overwhelming. But then, can you ever have too much of a good thing?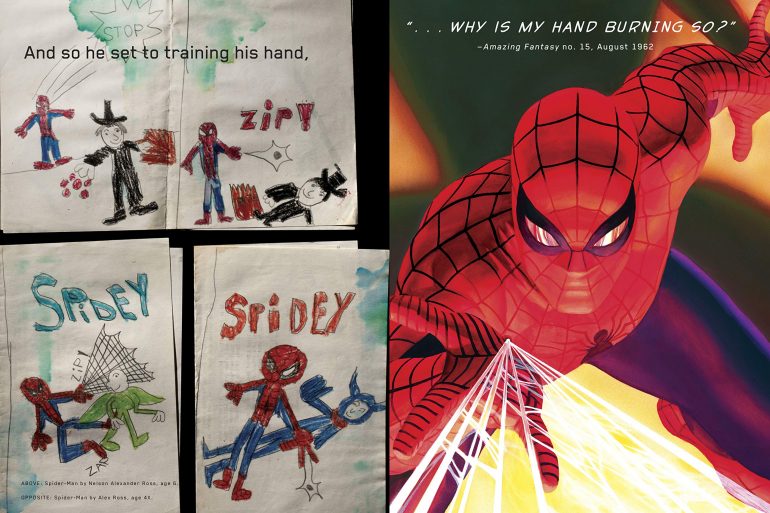 NO! Because many fans probably wish this were even bigger – especially with the Marvels: Epilogue out there now too.
Ross's creations are astonishing, and while this may not be his entire body of work for Marvel it's easily the most thorough overview of it all. It's a book for any hardcore comic book fan… or any art-lover at all, for that matter. Again though, all of these words simply don't convey the full impact of how breathtakingly good it is.
Instead, as always, Alex Ross's artwork speaks for itself.
The Review
Marvelocity: The Marvel Comics Art of Alex Ross
Highly recommended for all fans. This collection of artwork is excellent.