It's been a long time coming but Marvel and Square Enix have finally released a new trailer for the upcoming War for Wakanda DLC for Marvel's Avengers.
The animated trailer details the narrative of the free upcoming expansion. Titled Road to Wakanda: Fathers and Sons, the footage shows the history between King T'Challa and Ulysses Klaue.
The DLC will focus on the conflict between these two Marvel characters.
The War for Wakanda trailer reveals how Klaue's descendants have plagued Wakanda over the years. With the African country surviving the War with Klaue's father, the conflict is now lead by Ulysses — who is on a mission to avenge his father's death. Armed with all kinds of advanced technologies, he has declared war on Wakanda and it's up to King T'Challa to try and stop the mad man from getting revenge.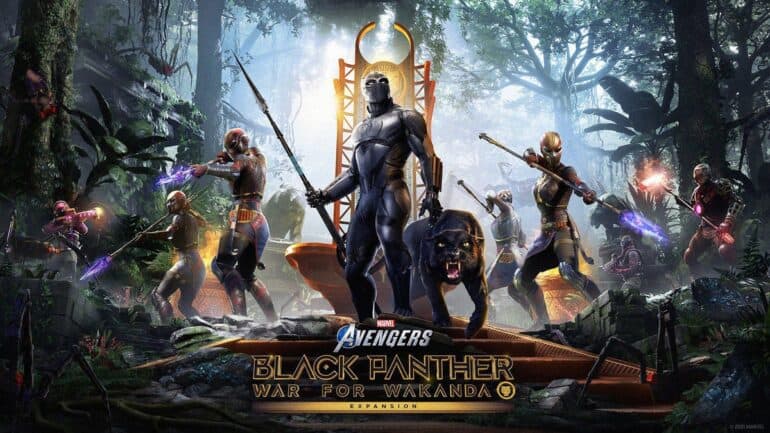 The narrative focuses on how the loss of their respective fathers has affected both T'Chala and Ulysses over the years. T'Challa will have to call upon the help of his friends and fellow Avengers if he is able to repel the technologically advanced forces of Klaue.
The War for Wakanda trailer also hints that Captain America visited Wakanda before finding himself frozen in a block of ice. Why? Well, that remains a mystery – something that the DLC no doubt will touch on.
Marvel's Avengers has had a rocky start and has failed many of the fans expectations. Hopefully, the new free War of Wakanda DLC will start to regain the trust of fans and see the game's dwindling player-base pick up again.
The War of Wakanda DLC is scheduled to release on the 17th of August 2021.