Episodes 1 And 2 of Marvel Studios: Legends are here. But it's not what we were expecting.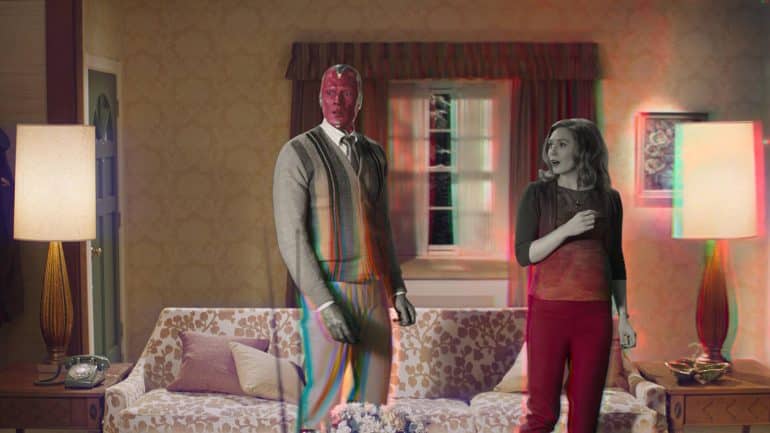 It's an awkward time for Marvel on Disney+.
The MCU has been pretty quiet since Endgame, not counting Agents of SHIELD's fantastic final season… which the MCU kind of disowned anyway. There's lots of promise and positivity, with plenty of new shows and movies in the pipeline, but most of them are still in their early stages. And while there's plenty to watch on their parent company's streaming service – the addition of Pixar's film Soul was a Christmas treat – season 2 of The Mandalorian has finished, and their Star brand with its more Fox-centric "adult" content will only be added towards the end of February.
Of course, they've got WandaVision debuting in less than a week. But… what to give the fans until then?
Enter Marvel Studios: Legends, a new series billed as showcasing some of the MCU's most notable characters. Logically, it makes sense that they'd try to pull off a twofer: they get to add some new content to the channel, while also using it to promote WandaVision (and presumably the upcoming Loki, Falcon and Winter Soldier, Hawkeye shows and more). It should be a win-win scenario.
Except it isn't.
From adversary to ally, the Scarlet Witch's journey in the Marvel Cinematic Universe has been a bumpy one. Alongside her brother Quicksilver, she was originally an unwitting pawn of both Hydra and Ultron. But after learning the truth she would join her one-time enemies, Earth's mightiest heroes known as the Avengers… and find the love of her life, Vision.
Vision, a synthetic android, was created by Ultron to be that villain's perfect form. However, the remnants of Tony Stark's JARVIS artificial intelligence program were uploaded into him, and the synthezoid chose to side against his creator. Quickly gaining the trust of the Avengers, Vision would become one of their most trusted members. As he began his long quest to better understand humanity, he would develop feelings for the Scarlet Witch and make the ultimate sacrifice…
What you've got here in episodes 1 and 2 of Marvel Studios: Legends are a couple of quick 7-minute clip-jobs (minus a minute of credits) of the MCU characters' greatest moments, meant to either introduce new viewers to them or refresh the memories of the fans. The problem is, that's all you get: old film footage, edited to shreds and with little context. While each mini-episode has all the glitz and gloss the films provided, they feel hollow and show how little we got to actually see of these characters.
There's nothing new in episodes 1 and 2 of Marvel Studios: Legends either, not even any behind-the-scenes interviews with the actors and filmmakers about what makes the characters special. Worse, it drives home how insular the end product is.
Yes, the title of this promotional series is Marvel Studios: Legends; however, a bit less emphasis on the Studios and a bit more on the Marvel and Legends aspects would have gone a long way. Sure, it's everything it says on the tin as it "celebrates and codifies what has come before"; yet it fails to acknowledge anything beyond what's been put on the big screen, or what makes the characters so legendary.
If they'd actually explored Marvel's legends – delving into their comic book origins for backstory and covering what elements were adapted for their movie incarnations, for instance – then the series could have displayed some depth and been something special. It could have promoted WandaVision, Marvel Studios, and even their comics brand.
But it doesn't.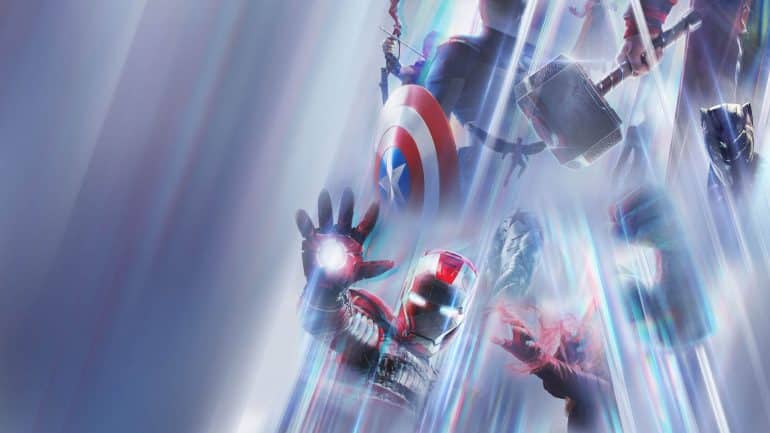 It's sad that something which received a fair amount of promotion is so shallow. It's the sort of mostly-pointless bonus material that you'd skip past on a DVD. It's possible that it may be of interest as a quick CliffsNotes catch-up for newcomers before WandaVision hits, but don't expect any actual content from this "content".
Ultimately, Marvel's legends deserve better than episodes 1 and 2 of Marvel Studios: Legends: an over-hyped clip-job with a fancy name.
Tell us, what did you think of episodes 1 and 2 of Marvel Studios: Legends?
The Review
Marvel Studios: Legends Episode 1 & 2
A quick refresher on the characters, but nothing new.