As a fan of Iron man and LEGO, I was fortunate enough to get hold of the LEGO 76165 Marvel Iron Man Helmet for review. Would this set make a great addition to your LEGO collection or should you give it a skip?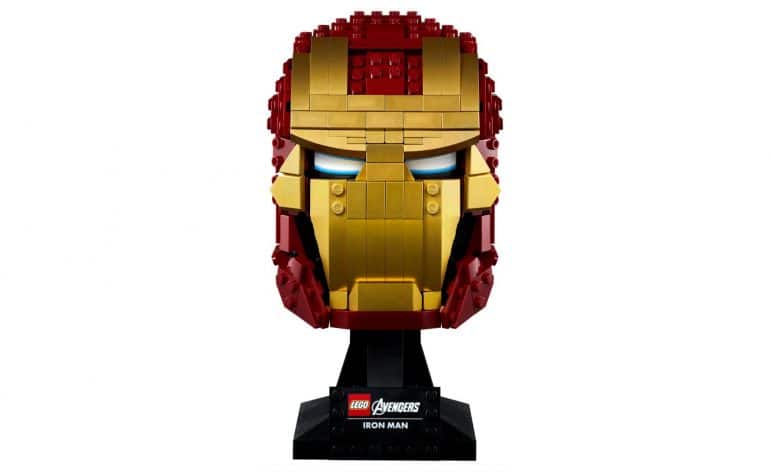 The LEGO Marvel Avengers Iron Man Helmet, which retails for around R1,199.99 in stores, comes in a stylishly designed box, which has a simple but striking design.
The actual set is a tad smaller than I initially anticipated. But don't let its small size fool you as there are over 400 tiny little red, black and gold pieces that form the helmet.
As is the case with all LEGO sets, the LEGO 76165 Marvel Iron Man Helmet comes with a handy instruction booklet to help you along the way. What makes this instruction booklet different is that it contains some interesting information about Iron Man, Tony Stark and the LEGO. It's a nice little touch that makes the set feel unique when compared to some of the other sets out there.
From the moment you start putting it together, it's easy to tell that the LEGO Marvel Avengers Iron Man Helmet is less of a playset and more of a display piece, which might mean that an older audience would appreciate it more. While it's not the most difficult set to build, it did require some thinking and planning – especially when you don't follow the instructions properly.
Although the completed set looks stunning, thanks in part to the metallic gold pieces, I do wish that the eyes were approached in a different way. I am not a huge fan of the stickers that come with the set. Having the eyes light up or using transparent bricks instead might have actually added more to the final piece.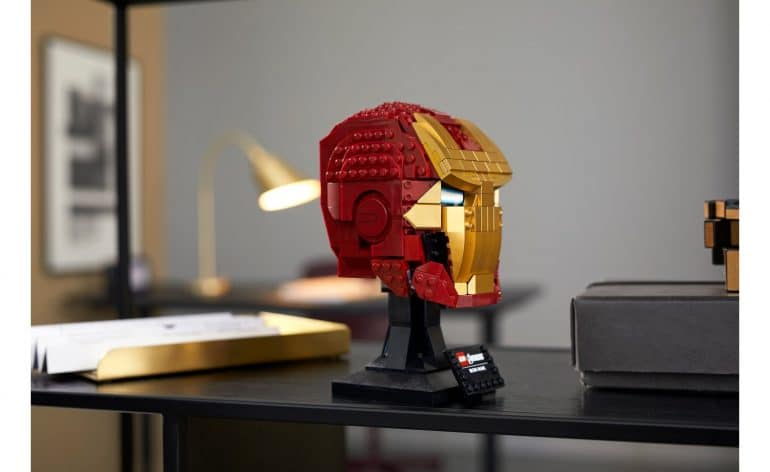 Having said all this, the finished helmet would make a great centrepiece to any LEGO or Marvel fan's collection. The little stand, which has an Avengers logo and the Iron Man logo on, is a great little touch.
With the festive season just around the corner, the LEGO Marvel Avengers Iron Man Helmet would make an excellent gift for that certain special LEGO or Marvel fan in your life, be they on the younger side or even if they're just young at heart.
https://www.youtube.com/watch?v=JX4AcIFN8lI
Disney provided a review unit to Fortress of Solitude for the purposes of this review.
The Review
Marvel Studios Iron Man Helmet Lego Set
The Marvel Studios Iron Man Helmet Lego Set does have a few finicky parts but would make great attrition to any Lego or Marvel collection.
PROS
Looks great
Attention to detail
CONS
There are some finicky parts
Review Breakdown
Packaging

0%

Durability

0%

Paintwork

0%

Detail

0%

Fun Factor

0%