Marvel Comics #1000 has arrived.
In 1939, Professor Phineas Horton created the first Human Torch – a synthetic man who burst into flames. While the original Human Torch joined with heroes like Captain America and Namor to fight the threat of global fascism, secret forces operating in the background continued with their own dark plans.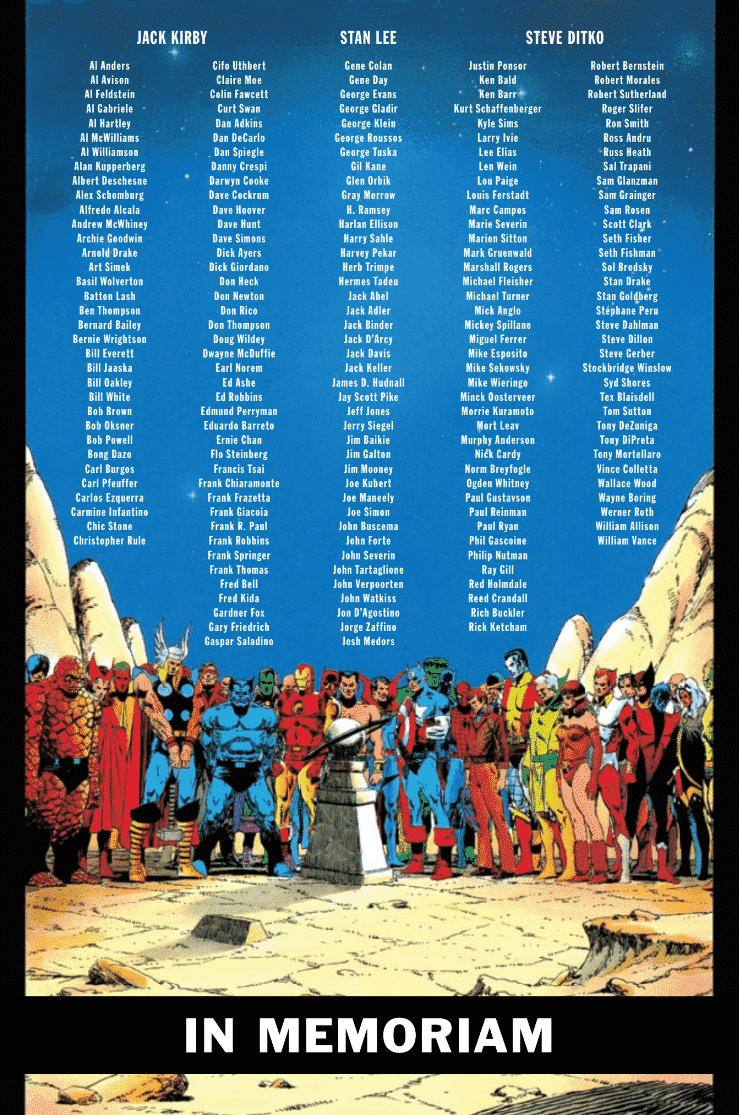 It was the start of an age of marvels, and the rise of Marvel Comics.
Over the next 80 years, the stories of Marvel Comics evolved in ways nobody could have ever imagined. Heroes of all types, breaking boundaries and stereotypes, emerged: a billionaire industrialist built a suit of armour to fight crime; a high school student is bitten by a radioactive spider; mutants fight to protect a world that hates and fears them; a duck arrives from another world to make an existentialist point; and a merc with a mouth steals the BatBoat from a dark knight detective. Welcome to the world of Marvel Comics…
Just in case you didn't know, Marvel Comics are a pretty big deal.
In recent years they've hit even greater heights thanks to the success of their cinematic universe, but technically the Marvel Comics universe is now 80 years old and that's quite an achievement. Therefore, it's entirely justified that they can pat themselves on the back for all their significant achievements. Right?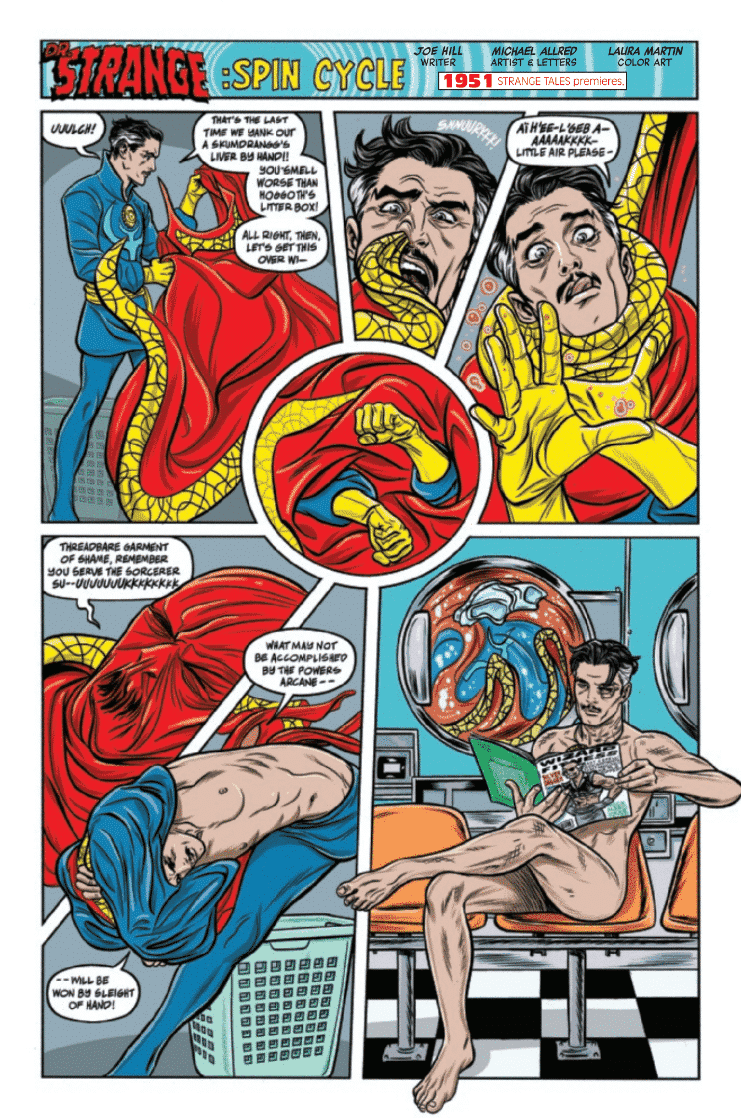 Except that isn't what Marvel Comics #1000 is.
Nor, in case anybody's worried, is it some dry piece of scholarly text explaining about the paradigm shift they created in the world of comic books. There's no in-depth discussions about the nature of modern mythology, no talk of deconstructing the format of superhero stories, and no thought-provoking analysis of how they've managed to succeed over the years even when faced with failure.
This is none of those things. Well… not really. Although if you know your history, then you may find some subtle nods and winks scattered around.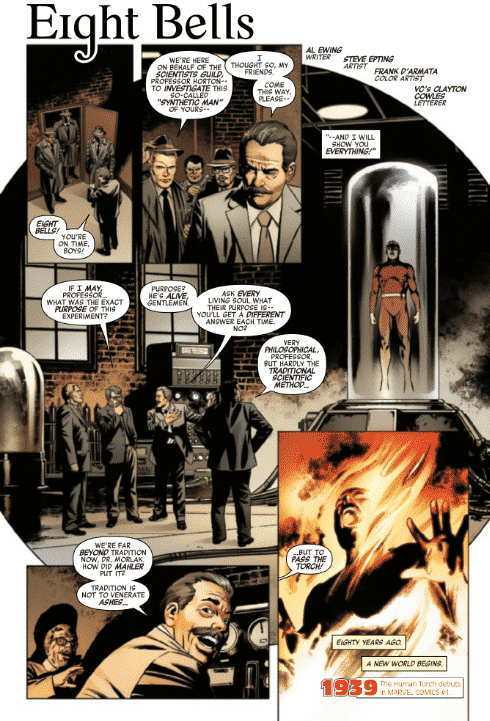 Instead, Marvel Comics #1000 is an absolute celebration that doesn't take itself entirely seriously. Rather neatly, each page highlights a year and notes a Marvel moment from that year. But rather than following the usual cliché and actually showing that event, instead they tell either a self-contained one-page story relating to that event in some (sometimes vague) way… or a part of a continuing larger story. While the balance of that may sound uneven, here it really works.
Some pages highlight drama and tragedy, while others offer jaw-dropping excitement, stunning action and laugh-out-loud comedy. There truly is something for everybody here, and the rapid-fire storytelling shifts can takes the reader off-guard in the best possible way. Who would have imagined that a day in the life of classic character Tessie the Typist would have been that exciting, that Doctor Doom's loneliness would be so heartbreaking, and that a young Peter Parker explaining his newfound powers to Doctor Otto Octavius would have been so hilarious?
This unlikely display isn't afraid to mention marvel's failures, either – even the Howard the Duck movie gets a shout-out – and remind readers of some of the more unappreciated or forgotten events. You never know quite what's coming next, why, or from whom. A Darth Vader or Conan appearance is just as unlikely and shocking as a Brand Echh parody story from the powerhouse team of Jeph Loeb and Tim Sale, or Night Raven and MiracleMan… but all are valid, necessary and logical.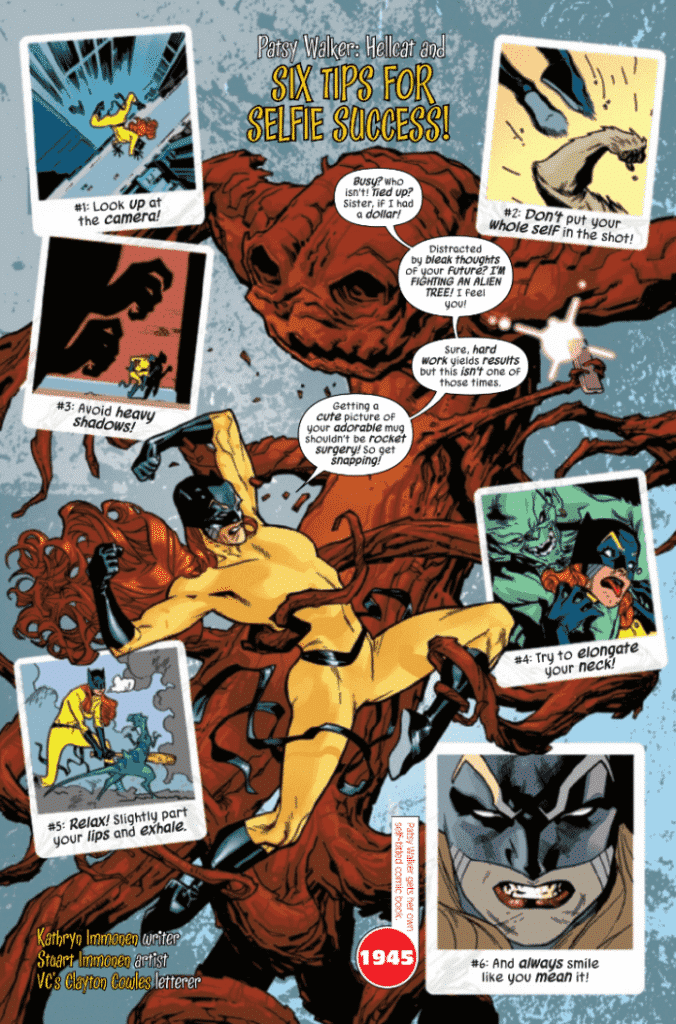 Meanwhile, the framing story itself which revolves around an ancient, mysterious mask of power and a cabal of occult scientists, may initially leave readers puzzled. However, it's a solid story that doesn't get in the way or draw focus away from the celebration, and becomes more intriguing and rewarding with each brief instalment. Add to all this one of the most touching tributes to the legendary Marvel creators over the years who, sadly, are no longer with us, and it's almost everything it should be.
There are a few downsides, of course. Sadly, not every character or fan-favourite is featured, the brief appearances of those who do isn't always as rewarding as some may hope, and the cover price is a bit steep. Also, with many obscure characters, references and flashbacks being shown, the people who will get the most from this are those who are already familiar with Marvel's rich and diverse history. On that point though, it's definitely still for everyone, and the interest of more casual fans in whatever they're unfamiliar with should only increase.
Starring some of the biggest characters in comic book history along with the fascinating and unusual history of Marvel Comics, and presented by some of the best creators in comics, it's almost perfect. Marvel Comics #1000 is absolute proof that we truly are living in the age of Marvels.
The Review
Marvel Comics #1000
There's something for everyone here, especially long-time fans.