Tony Stark faces a challenge unlike anything he's encountered since becoming Iron Man: Japan. While his latest arc reactor project may mean free energy for the whole planet, for a superhero on the verge of retirement things start to spiral out of control. The hacking and theft of his prototype Iron Man Dio suits starts a chain of events which sees Stark battling the mysterious cyber-terrorists known as Zodiac.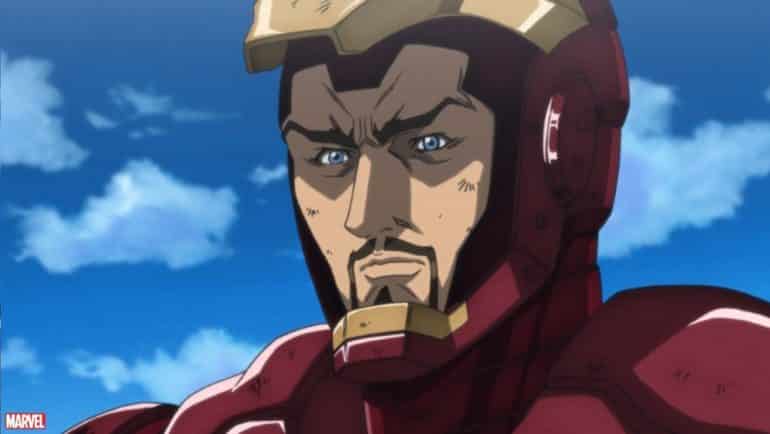 To make matters worse, Stark faces increasing scrutiny from Japan's government and the public, who see his presence as a threat to national security whose Iron Man armour is nothing but a weapon of mass destruction. While Stark struggles to keep the peace, Zodiac increases their attacks – leading to astonishing revelations about Stark's links to one of their key members. Can Tony Stark win the public trust of a nation who despises him, and keep Japan safe from the true threat facing them?
In some ways, this Marvel series was inevitable. Iron Man seems like a natural fit for anime, given Tony Stark's mecha Iron Man suit. Strangely, while that's true, it's also the element that seems the least important to this show and, to a large extent, that's a good thing.
Instead, the real focus of adapting the Iron Man franchise to this medium is showing the differences between Tony Stark and Japanese culture. He comes across as a swaggering, arrogant playboy know-it-all, not willing to give an inch in yielding to a foreign way of thinking. Essentially, it's Tony Stark being Tony Stark, for better or worse. So he flirts blatantly with his chief scientist as well as a local reporter, annoys the government and fails to understand the concerns of the locals. It's a clash of cultures, and the characters all come across the better for it.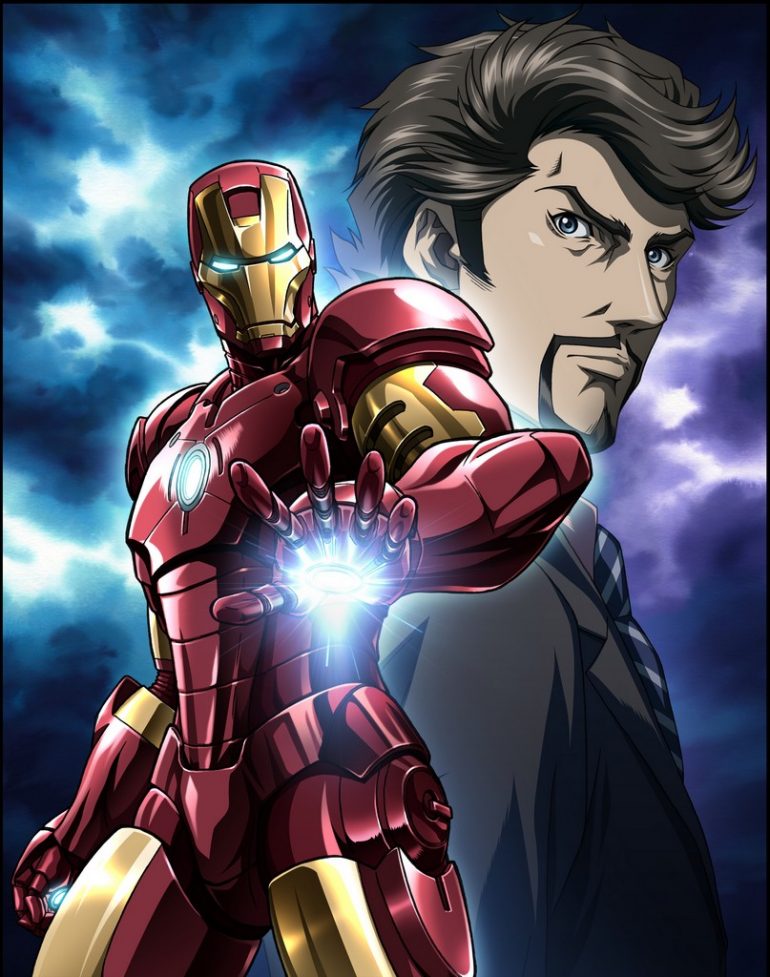 The quality of the story itself varies throughout. Individually, each episode may not feel like much and, of the twelve episodes, only a couple can be considered real standouts.
However, in terms of overall plot, it works even though some of the episodes might seem like they're treading water or simply dead ends. Every time it seems like the show is going through a repetitive cycle of villains attacking and Iron Man flying about firing repulsors and hitting things, there's a curve. Sometimes it's a tragic tale of a lonely hacker who's just keeping his promise, another it's Stark inadvertently adopting an orphaned girl, and moments like this tend to keep things fresh and interesting.
There's enough emphasis on the new characters beyond Stark himself for viewers to get to know them and understand their motivations. Ignoring the mostly-pointless Wolverine cameo, it's really the interactions Stark has with others which makes this fascinating. Could Stark truly be falling in love with Dr Tanaka? Will Nanami ever get Ichiro to stop eating in her car? And can the heroic Captain Sakurai truly become Japan's own Iron Man as he dons his Ramon Zero armour?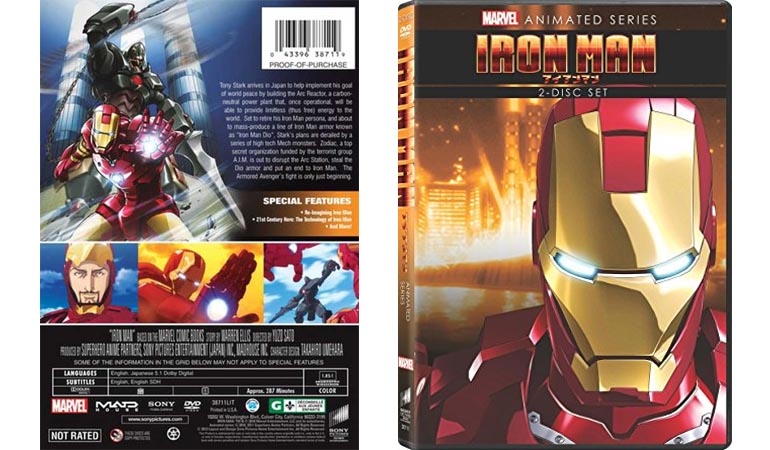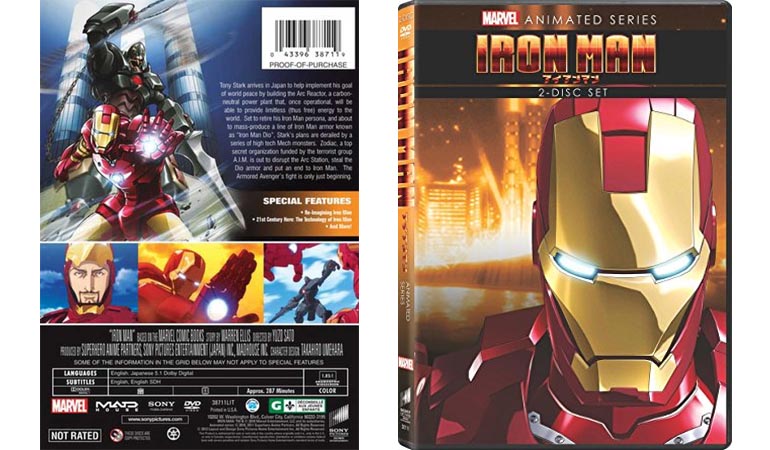 Included in the two-disc set are all twelve episodes of the series, as well as several documentaries featuring interviews with Jeph Loeb, Warren Ellis and others as they discuss the technology of Iron Man, the challenge of adapting it to anime and more. While not exactly essential viewing even for hardcore Marvel fans, it's still entertaining and if you're in the mood for something different then this could be for you.